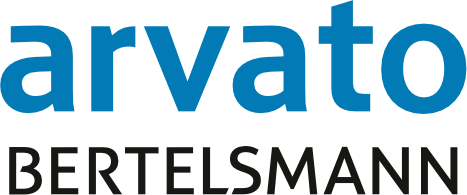 Job title: Wave Planning Manager

Company: Arvato

Job description: We move!

Arvato Supply Chain Solutions is part of Bertelsmann. We combine the advantages of a global corporation with the reliability of a family-run business. We take care of our 15.000 employees in more than 20 countries who profit from a wide range of benefits and professional development programs.
Company Summary:
At Arvato, we measure our success through the successes of our customers. Our DNA is built upon Customer Obsession, Ownership and Continuous Improvement (Hustle). We achieve our goals by means of experience, state-of-the-art technologies, creativity, passion and a commitment to quality, innovation and having fun! Come and join our team today!
Job Responsibilities:
In this role you will actively participate and assist with the flow of work into and out for the facility (wave, track, print, systemically complete all customer orders) in order to meet/exceed well defined service level agreements on assigned shift. You will manage competing priorities by business units and departments, ensure accuracy and timeliness of all workflow waves, actively participate and assist in completing all workflow wave audits and reporting of variances on assigned shift and effectively communicate with all business partners and business, and take an active role in resolving exceptions by identifying, understanding root cause and eliminating root causes while maintaining timely processing and meeting/exceeding established SLAs. You will develop and teach all direct reports the specific workflow wave rules for flowing work to the distribution floor for processing, you will evaluate and drive employee performance through coaching and leadership. Through continuous improvement methodology, improve workflow waving processes that will improve associate morale, service, and cost per unity, quality and/or accuracy lead by example.
Additional Responsibilities:
Assist with other projects as required
Understand and properly manage all necessary expense levers in order to improve cost per unit while maintaining high levels of service, quality and morale
Develop associates (non-exempt) through timely feedback, effective communication, proper expectations and training, mentoring/coaching so they can achieve their professional metrics/goals and take on roles of increased responsibility over time
Conduct bi-annual performance reviews for all direct reports (addressing metrics and behaviors)
Effectively collaborate and communicate with internal business partners (human resources, customer service, operations, inventory/quality control, business units, etc.)
Direct reports include hourly specialist and associates for wave/planning on assigned shift
Maintain working knowledge of current innovations and best practices in the distribution area and investigate integration of these ideas to improve distribution function
Actively own safety (incidents, near misses, accidents, awareness, etc.) through full participation in all safety related matters (meetings, supporting initiatives, investigations, etc.)
Experience and Skills
General understanding and knowledge of the latest distribution center technologies (SAP, automated unit sortation, radio-frequency scanners, conveyors, etc.)
Solid working knowledge of all Microsoft Office applications
Effective communication skills both written and verbal (influencing, collaborating, etc.)
Organization skills with the ability to prioritize competing demands
Ability in making sound business decisions (focus on the decision-making process and the use of solid data to formulate and implement decisions)
Leadership ability (focus on being proactive, leading/driving change, repeatedly achieving given goals, motivating people, coaching/developing people and being a good follower – disagree and commit)
Strong customer-focus (demonstrated success in identifying, understanding, aligning, delivering and following-up with internal and external customers)
Demonstrated success working within a matrix organization and team environment while meeting/exceeding expectations
Ability to work a flexible schedule and evening or weekend shifts
Demonstrated success with multi-tasking and the ability to adapt to ever-changing environment while maintaining clear focus on all priorities
Minimum Requirements:
BS/BA degree in a related field, preferred or work experience equivalent
2+ years of managerial level experience
2+ years experience leading teams of 10+ associates (non-exempt)
2+ years eperience working a high volume, fast-paced Supply Chain environment
About our company:

Arvato – the spirit of solutions!
We at Arvato provide a comprehensive range of services and solutions to our business partners in the consumer electronics, high-tech, telecommunication, networking and industrial sectors. With more than five decades of experience and our global footprint we create value for our customers and ensure that they are well equipped for the challenges of their markets.
Arvato is a part of Arvato AG/ Bertelsmann, an internationally networked outsourcing provider. More than 65,000 employees design and implement solutions for all kinds of business processes across integrated service chains, for business customers from around the world. Its portfolio includes all services related to the creation and distribution of printed materials and digital storage media, as well as data management, customer care, CRM services, supply-chain management, digital distribution, financial services, professional and custom IT services, and the direct-to-customer distribution of educational media. Arvato is a wholly-owned subsidiary of Bertelsmann SE & Co. KGaA.
Arvato is an Equal Opportunity Employer and values the array of talents and perspectives that a diverse workforce brings. All qualified applicants will receive consideration for employment without regard to race, national origin, religion, age, color, sex, sexual orientation, gender identity, disability, or protected veteran status.
Company: Arvato Digital Services LLC
Country: United States of America
State/Region: Kentucky
City: Louisville
Postal Code: 40219
Job ID: 235542
Date: Jul 14, 2022
Location:
Louisville, KY, US, 40219

Expected salary:

Location: Louisville, KY

Job date: Sat, 16 Jul 2022 01:59:16 GMT

Apply for the job now!