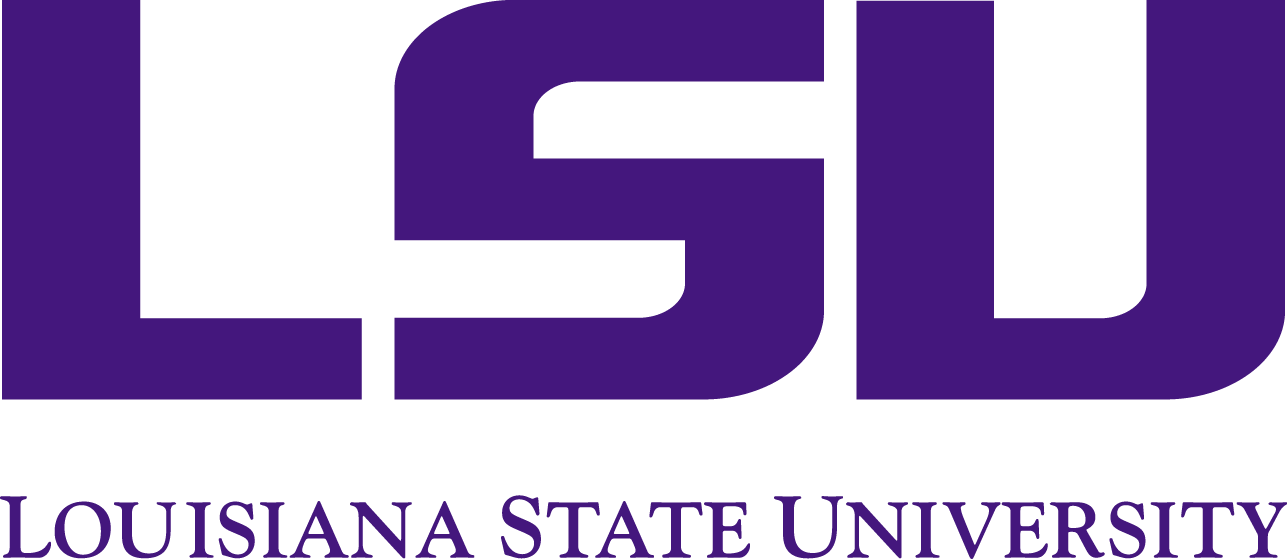 Job title: WAE PRN Pharmacist

Company: Louisiana State University

Job description: All Job Postings will close at 12:01a.m. CST (1:01a.m. EST) on the specified Closing Date (if designated).
If you close the browser or exit your application prior to submitting, the application progress will be saved as a draft. You will be able to access and complete the application through "My Draft Applications" located on your Candidate Home page.
Job Posting Title: WAE PRN Pharmacist
Position Type: Wages as Earned (Fixed Term)
Department: LSUAM VetMed – VTH – Admin – Non Clinical – Pharmacy (Andrea Gisclair (00045754))
Work Location: 1806 Veterinary Medicine
Pay Grade: Temporary
Job Description:
The pharmacist will oversee the operation of the pharmacy and all aspects that pertain to pharmacy management. The pharmacist will direct the duties and performance of the pharmacy technicians and other pharmacy staff members and will assist with filling prescription orders, verifying prescriptions orders and automated dispensing machine orders, performing sterile and non-sterile compounding duties, and assisting with inventory needs in the pharmacy. The incumbent should possess excellent communication skills, computer skills, and customer service skills to assist our internal and external customers. The incumbent will use their pharmacy expertise to assist doctors, interns, residents, and students with any drug related questions regarding weight-based dosing, drug interactions, specialized compounds, and research initiatives. They will use their pharmacy knowledge to provide information to clients regarding patient medication and usage. In the absence of the pharmacy manager, they will be the pharmacist in charge and act as interim pharmacy manager.

35% Verifies all prescription orders that are dispensed from pharmacy are correct and appropriate according to weight-based dosing calculations. Assists in the dispensing of drugs and supplies to various hospital departments and to research associates in the School of Veterinary Medicine. Ensures that patient safety is priority to reduce pharmacy errors but also establishes and maintains high productivity to increase pharmacy efficiency. Has proficient knowledge of the automatic dispensing machines (ADM) throughout the hospital and all tasks related to them. Ensures that all medications pulled to be stocked in the ADM by the ADM technician are correct. Helps train new pharmacy staff regarding pharmacy protocol, policies, and procedures.
25% Consults with hospital clinicians, house officers, and students on appropriate drug selection and dosages for therapeutic appropriateness, cost effectiveness, and/or the need to compound a specific formulation for the patient. Consults with clients regarding appropriate drug administration, side effects, adverse drug reactions, and any other drug related questions or billing related issues. Assists in teaching of 4th year clinical DVM students, interns, and residents regarding areas of inventory management, therapeutics, and laws for handling and dispensing prescriptions including controlled substances. Gives excellent customer service to all customers by delivering thorough and prompt communication.
25% Supervises the requisition, receipt, inventory, storage, and dispensing of all pharmaceuticals and pharmacy supplies in the VTH pharmacy. Management of pharmacy technicians to ensure maintenance of inventory sections with all expired drugs effectively pulled monthly. In absence of purchasing agent, can place orders for drugs as needed with pharmaceutical vendors. Easily navigates through inventory tracking processes in the electronic medical record system to include transferring and charging of pharmacy stock to departments and researchers in the hospital. Maintains inventory of all controlled substances abiding by all prescribing and dispensing laws set forth by the LA Board of Pharmacy and DEA. Maintains proper controlled drug perpetual inventory and receiving/dispensing paperwork. Facilitates controlled substance discrepancy resolution by assisting the ADM compliance specialist with investigation and communication with involved parties.
10% Is fully trained, competent, and knowledgeable on sterile and non-sterile compounding including USP 795, USP 797, and USP 800 guidelines. Participates in preparation and verification of specialized drug dosage forms as required by specific patients (allergy extracts, sterile eye drops, reformulations for appropriate dosage requirements, total parenteral nutrition therapy, etc). Enforces pharmacy standards, policies, and procedures relating to good manufacturing practices. Ensures the compounding area is kept clean and orderly according to guidelines.
5% Other duties as assigned by the pharmacy manager and hospital administration.
Minimum Qualifications
Education level: Bachelor's degree
Specific degree: Pharmacy Degree
Years of experience: 2 years of experience as a licensed pharmacist
Minimum Certifications/Licenses:
PST – Pharmacist License credentialed by the Louisiana Board of Pharmacy
Preferred Qualifications:
PhD with 4 years of experience as a licensed pharmacist
Special or Physical Qualifications
Per PS 18- This position is a part of the Emergency Response Personnel – these personnel are linked with the hospital during any emergency response event and are expected to report in and perform as outlined in the emergency response plan.

Required to be capable of lifting up to 50 pounds, standing or walking for prolonged periods, able to reach above and below the shoulder, kneel or sit on the floor, push/pulling, grasping, bending, and squatting.

*Due to the nature of this position and/or responsibilities, this position is subject to random drug & alcohol testing in accordance with University Policy Statement 67*
Additional Job Description:
Special Instructions: This position will provide coverage in the Veterinary Teaching Hospital Pharmacy Unit as needed in an employment effort not to exceed an average of 29 hours per week.
A copy of your transcript(s) may be attached to your application (if available). However, original transcripts are required prior to hire.
Please provide your resume and three professional references including name, title, phone number and e-mail address
Posting Date: July 13, 2022
Closing Date (Open Until Filled if No Date Specified):
Additional Position Information:
Background Check – An offer of employment is contingent on a satisfactory pre-employment background check.
Benefits – LSU offers outstanding benefits to eligible employees and their dependents including health, life, dental, and vision insurance; flexible spending accounts; retirement options; various leave options; paid holidays; wellness benefits; tuition exemption for qualified positions; training and development opportunities; employee discounts; and more!
Essential Position (Y/N):
LSU is an Equal Opportunity Employer:
LSU believes diversity, equity, and inclusion enrich the educational experience of our students, faculty, and staff, and are necessary to prepare all people to thrive personally and professionally in a global society. We celebrate diversity and are committed to the principles of diversity and inclusion. We actively seek and encourage qualified applications from persons with diverse backgrounds, cultures and experiences. To learn more about how LSU is committed to diversity and inclusivity, please see LSU's and . Persons needing accommodations or assistance with the accessibility of materials related to this search are encouraged to contact the Office of Human Resource Management ( ).
COVID-19 Vaccine Protocol:
LSU requires the COVID-19 vaccine for all students, faculty, and staff or mandatory monthly testing. New employees must either submit proof of vaccination within three (3) days of their official start date, otherwise they will be entered into the mandatory monthly testing protocol beginning in November 2021.
HCM Contact Information:
Questions or concerns can be directed to the LSU Human Resources Management Office at 225-578-8200 or emailed [email protected]

Expected salary:

Location: Louisiana

Job date: Fri, 15 Jul 2022 00:57:26 GMT

Apply for the job now!