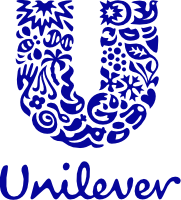 Job title: Transportation Planner

Company: Unilever

Job description: Background & Purpose of the Job
The Transportation Planner is responsible for coordinating inbound & outbound transportation needs for designated sites across Unilever's North America sourcing network. This individual will monitor and execute the tendering strategy, order consolidation, exception management, and transportation capacity planning, while partnering with carriers to ensure appropriate levels of service. The individual will serve as the primary Transportation point of contact for Procurement, Manufacturing and Material Planning within a specific category or manufacturing site. This role is also responsible for the analysis and improvement of on-time performance, carrier acceptance, and truckload utilization. The role will also have project management responsibility including but not limited to; OTM capability development, transportation process design, cost savings project funnel management, sourcing strategy input and cross functional continuous improvement.
Who You Are & What You'll Do
You're a changemaker: The partnerships you build with carriers will be a competitive differentiator for Unilever. You will collaboratively work with internal and external customers to measure performance and improve the KPIs on many reports and processes. You will demonstrate strong bias for action and drive accountability to quickly action business continuity plans and/or deviations from best practice and identify and execute efficiency opportunities; either through driving savings or making recommendations for better ways of working.
You're a born leader: You will develop and maintain relationship within logistics as well as with carrier partners to drive cross-functional, fully integrated processes that enable successful carrier performance and partnership. You hear messages from the business and galvanize your Carriers by translating business goals into strategic initiatives to achieve the ambitions. You have a passion for experimenting and record of encouraging others to do the same.
You're a dot connector: You will develop and drive strong relationships with internal and external partners to enable success across Unilever's network by gathering and analyzing data to drive continuous improvements for KPIs across the organization; such as on-time pick-up, delivery and cost reduction. Through leveraging both your market and business acumen, you can find patterns and anticipate challenges to put robust mitigation plans in place. Your collaboration and strength of relationships will support your team to better determine root cause, develop and implement solutions and monitor to ensure success.
You're a storyteller: You can hold straight, honest, and motivating discussions to drive development across Carriers and stakeholders. You can go beyond presented information to see relationships across issues to simplify business needs into required action. You will be required to develop a continuous improvement culture and improve ways of working such that you and your Carriers have open and strategic communication; in relation to carrier capacity, seasonal inventory, volume spikes, and opportunities for synergy and growth. Strong communication and clear articulation of the reasons to believe will ensure delivery of your strategic vision to stakeholders.
You love to win and have fun doing it: You are motivated and empowered to provide exceptional service at competitive costs to support the overall strategic direction of the Unilever network. This position requires the ability to develop and coach Carriers into partners that grow competitively with business ambitions.
What You'll Need to Succeed
What do the minimum requirements look like?

Bachelor's degree in Business, Supply Chain, or Logistics from an accredited university
Preferred 1+ years in Logistics and Supply Chain
Understanding of order to cash process, deployment, warehousing, and transportation
Strong communication skills to effectively interact with all levels of management
Strong interpersonal and supervisory skills
Working knowledge with numerous systems including: SAP, OTM, Excel, LBC, PowerPoint, and PowerBI
What else is critical to your success? Your attitude. You love to work in an evolving and fast-paced environment and are a master at juggling multiple priorities with pressure to deliver on-time. You'll have an innate ability to translate numbers into stories and discuss them with a multitude of audiences. But most of all, you want to improve everything you touch, whether it be processes, problem solving or creative ways of being proactive.
What We Can Offer You
|
For office-based, Research & Development, and remote positions, proof of COVID-19 vaccination is required to be eligible for employment. Religious and/or medical accommodations will be considered on a case-by-case basis.
Unilever is an organization committed to diversity and inclusion to drive our business results and create a better future every day for our diverse employees, global consumers, partners, and communities. We believe a diverse workforce allows us to match our growth ambitions and drive inclusion across the business. All qualified applicants will receive consideration for employment without regard to race, color, religion, sex, sexual orientation, gender identity, age, national origin, or protected veteran status and will not be discriminated against on the basis of disability. For more information, please see
Employment is subject to verification of pre-screening tests, which may include drug screening, background check, credit check and DMV check.
If you are an individual with a disability in need of assistance at any time during our recruitment process, please contact us at . Please note: This email is reserved for individuals with disabilities in need of assistance and is not a means of inquiry about positions or application statuses.

Expected salary:

Location: Englewood Cliffs, NJ

Job date: Thu, 30 Jun 2022 06:28:51 GMT

Apply for the job now!