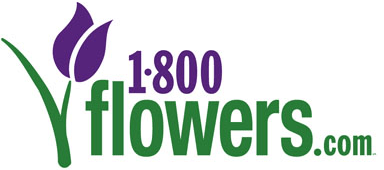 Job title: Transportation Manager

Company: 1-800-Flowers

Job description: Brand
Description
The 1-800-FLOWERS Procurement Team is looking for an experienced Transportation Manager
Experienced Transportation Manager to work in fast paced cross functional team environment to ensure freight movements in support of 1800Flowers direct shipments. Candidate must possess strong data management skills using Microsoft Excel and have strong attention to detail to ensure accurate work outputs.
Key Responsibilities:
Management of inbound domestic component transportation to multiple U.S. warehouses, fulfilment centers and bouquet production facilities located throughout the U.S.
Management of inbound domestic transportation to Canadian fulfilment centers.
Management of U.S & Canadian transfers of inventory supplies between warehouses and fulfillment centers.
Secures outbound fulfillment direct loads to FedEx & UPS hubs.
Attention to detail –
'Last set of eyes' to ensure accuracy on freight manifests, carrier invoices and Period end freight accruals. * Strong Excel skills –
Ability to manage and understand data files using pivot tables, data sort, formulas, etc.
Commodities include:
Perishable floral components on refrigerated trailers (cut flowers, potted plants and frozen food grade items).
Non-perishable supply and re-sale components (boxes, vases, wreaths, plush, etc).
Reporting requirements include:
Review's carrier submitted invoices, assigns billing amounts to facility general ledger accounts and submits to assignments to Accounting.
Ensures carrier invoice summaries to provide company Finance department with month end freight accruals across multiple facilities.
Daily activities include but are not limited to:
Plan, tender and monitor shipments to carriers according to company standards.
Initiate and maintain transfer/replenishment activity from all warehouses/locations, working with company Buyers, Inventory, Operation Teams, and all Suppliers.
Coordinate and provide shipment information to all Cross-Functional Teams and monitor appointments to ensure compliance and on-time, in-full deliveries.
Build and maintain relationships with core transportation partners and brokers to ensure on-time performances.
Provide future weekly shipping volumes and scheduling requirements to Carriers and Cross-Functional Teams.
Track, trace, and update internal status of shipments through daily/weekly Transportation Logs reporting.
Analyze and model freight modes to optimize both cost and service.
Provide recommendations on how to streamline processes in a fast-paced environment to continuously improve the transportation network.
Process Carrier freight invoicing and filing freight/cargo claims weekly.
Additional activities to include:
During peak shipping periods (Valentine and Mother's Day), travels to key shipping origin with buying team to ensure timely truckload in transits.
Cross-trains with other Procurement team members; plant buying, floral buying and hard-good buying desks.
Essential Duties and Responsibilities include: * Inbound freight management & Load trackers 60%
Shipment transfers 10%
Billing and Month-end Accrual 20%
Buy Plan review & ship date management 10%
Total for all functions: Total: 100%
Requirements

Ability to manage 2 direct reports, Logistics Coordinators
Bachelor's degree in Logistics, Transportation, or related Business field or at least 5 years equivalent work experience preferred.
Strong understanding of State and Federal DOT rules and regulations.
Proven experience coordinating transportation & logistics preferred in a domestic company setting.
Expertise in transportation processes, shipment tracking, and a track record of improving on time delivery.
Ability to influence without being over authoritative.
Experience with TMS systems both internal and web based.
Proficient in MS Office suite, specifically at least an intermediate skill level with MS Excel.
Strong attention to detail; ability to multitask and prioritize.
Demonstrated effective communications skills both written and oral.
Deep understanding & experience with LTL, Truckload, & Parcel modes of transportation for perishable, Frozen Food, and Dry goods.
Professional verbal and written skills, time management and organizational skills.
Detail oriented, ability to manage complex and dynamic processes while not losing sight of evolving goals and priorities.
Ability to read and speak English proficiently.
Ability to understand and follow English instructions.
Makes carrier shipment LTL assignments from approved carrier based established by VP of Logistics.
Books peak shipment truckload requirements with carriers.
Assigns & communicated PO lead times.
Calculates, assign GL codes and submits carrier invoices.
Ability to locate base office in Jacksonville, Florida
Authorization to work in the United States or the ability to obtain the same
Successful completion of pre-employment drug testing and background check
Typing, keyboarding, reading, understanding written/verbal communication, light lifting, speaking, seeing, hearing, walking, traveling, and organizing.
About Us
About
is a leading provider of gifts designed to help customers express, connect and celebrate. The Company's e-commerce business platform features an all-star family of brands, including: ®, ®, ®, ®, ®, ®, ®, ®, ®, ®, ®, ® and ®. Through the ® loyalty program, which provides members with free standard shipping and no service charge across our portfolio of brands, 1-800-FLOWERS.COM, Inc. strives to deepen relationships with customers. The Company also operates ®, an international floral and gift industry service provider offering a broad-range of products and services designed to help members grow their businesses profitably; ℠, a resource for floral gifts and seasonal décor; DesignPac Gifts, LLC, a manufacturer of gift baskets and towers; and ®, a lifestyle business offering fully digital livestreaming floral, culinary and other experiences to guests across the country. 1-800-FLOWERS.COM, Inc. was recognized among the top 5 on the National Retail Federation's 2021 Hot 25 Retailers list, which ranks the nation's fastest-growing retail companies. Shares in 1-800-FLOWERS.COM, Inc. are traded on the NASDAQ Global Select Market, ticker symbol: FLWS. For more information, visit or follow on Twitter.

Expected salary:

Location: Jacksonville, FL

Job date: Fri, 10 Jun 2022 01:53:03 GMT

Apply for the job now!