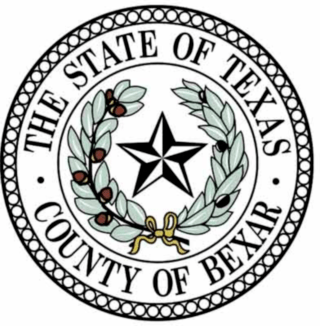 Job title: Telecommunication Specialist – Sheriff's Department

Company: Bexar County

Job description: Summary
Under supervision, is responsible for answering emergency and non-emergency calls, dispatching proper personnel to emergency and non-emergency incidents; operating electronic surveillance equipment; monitoring and testing emergency alarm systems; researching criminal information; maintaining activity logs on personnel computer; completes various clerical tasks; and performs related duties as required.
Duties and Responsibilities
Answers emergency and non-emergency calls from the public and court house staff; routes calls to other public safety agency dispatchers as needed
Monitors surveillance equipment and emergency alarms such as two-way radios, television (TV) camera screens, fire alarms, and duress alarms
Dispatches appropriate personnel in response to emergency and non-emergency issues
Controls Justice Center, Court House, and Paul Elizondo Tower (PET) security doors to allow authorized delivery, vendor, inmate and law enforcement officer access
Performs scheduled and unscheduled tests of alarm equipment and records results
Maintains activity logs for two-way radio transmissions, officer location, prisoner movement, transport van time and mileage, deliveries, recorded surveillance and Court House, Justice Center, and PET keys
Documents incoming calls subjects and resolution in computer database
Researches Texas Criminal Information Center (TCIC) and National Criminal Information Center (NCIC) computer systems to verify information on individuals, such as driver license checks, existence of protective orders, missing persons, stolen/recovered vehicle, warrants, vehicle registration, and criminal history
Evaluates information received and utilizes protocols provided through the computer-aided dispatch system to determine appropriate action or actions to be taken
Performs general clerical functions such as answering telephones and sorting mail
Deals with sensitive information in a discreet and professional manner by maintaining confidentiality
Performs related duties as required
Minimum Qualifications
Graduation from High School or a General Education Development (GED) certificate, and three (3) years relevant experience dealing with the public; or an equivalent combination of education and experience
Knowledge of security practices and procedures; and knowledge of security equipment and monitoring techniques
Skill in communicating verbally by telephone and radio; and skill in monitoring multiple surveillance screens simultaneously
Ability recognize and detect potential weapons and contraband; ability to adjust to rapidly fluctuating situations; ability to operate personal computer, two-way radio, handless telephone receiver, closed circuit TV, Simplex Fire Alarm System and basic office equipment; and ability to establish and maintain effective working relationship with vendors, service providers, co-workers, other County employees and the general public
Must obtain valid TCIC/NCIC Certification within one (1) year of employment
Must secure and maintain a favorable background investigation from the Bexar County Sheriff's Office
Must secure and maintain a pre-employment physical and drug screen
Must successfully complete the TCOLE required Basic Telecommunicator Course with in one (1) year of hire
Make rapid, accurate decisions which affect the outcome of other public safety services
Must continually demonstrate a high level of mental stability and professionalism
Must possess the ability to multitask
May be required to work more than 40 hours during the work week
May work weekends, holidays, and perform shift work
Working Environment and Physical Demands:
Working conditions are primarily inside and constantly exposed to the general public and occasionally exposed to potentially hostile people
Physical requirements include lifting/carrying of 10-15 lbs. occasionally; visual acuity, speech and hearing; hand and eye coordination and manual dexterity necessary to operate computer keyboard, two-way radio, handless telephone receiver, closed circuit TV, Simplex Fire Alarm System and basic office equipment. Subject to handling, walking, sitting, standing and reaching to perform the essential functions
Individuals must be free from physical impairments that with or without reasonable accommodation would interrupt continuous performance of a shift lasting from a minimum of eight hours
Supplemental Information
Workstations with internet access are available, if needed, to view job postings and apply online at 211 S Flores, San Antonio, TX 78204, 8am – 5pm, Monday through Friday. Phone: 210-335-2545.
EQUAL OPPORTUNITY EMPLOYER
Bexar County is an Equal Opportunity Employer and committed to Workplace Diversity.
We are committed to providing equal opportunity for protected veterans and individuals with disabilities.
Reasonable accommodations may be made to enable individuals with disabilities to perform the essential functions.
For more detailed information, please click on the following link to view Benefits offered by Bexar County:
NOTE: Part-Time and Temporary positions are not eligible for Bexar County Benefits.

Expected salary: $2827 per month

Location: Bexar County, TX

Job date: Sun, 03 Jul 2022 03:26:32 GMT

Apply for the job now!