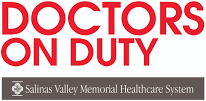 Job title: Sonographer

Company: Doctors on Duty

Job description: SUMMARY
The diagnostic medical sonographer is responsible for the independent operation of sonographic equipment and for performing and communicating results of diagnostic examinations using sonography.
The diagnostic medical sonographer is responsible for daily operations of the sonographic laboratory, patient schedule, equipment maintenance, the report of equipment failures, and quality assessment (QA). The sonographer maintains a high standard of medical ethics at all times and is self-motivated to increase level of understanding and knowledge of the field, disease and new procedures as they evolve.
ESSENTIAL DUTIES AND RESPONSIBILITIES Includes but not limited to the following:
Performs clinical assessment and diagnostic sonography examinations as ordered.
Uses cognitive sonographic skills to identify, record, and adapt procedures as appropriate to anatomical, pathological, diagnostic information on images.
Uses independent judgement during the sonographic exam to accurately differentiate between normal and pathologic findings.
Analyzes sonograms, synthesizes sonographic information and medical history, and communicates findings to appropriate physician.
Coordinates work schedule with lead sonographer and/ or scheduling supervisor to assure workload coverage.
Assumes responsibility for the safety, mental, and physical comfort of the patients while they are in sonographer's care
Assists with the daily operations of the sonographic laboratory.
Completes exam billing forms and appropriate charting.
Maintains ultrasound equipment and work area, and maintains adequate supplies.
Performs other work-related duties as assigned.
Coordinates with other staff to assure appropriate patient care is provided.
Organizes daily work schedule and performs related clerical duties as required.
Assumes responsibility for the safety and well-being of all patients in the sonographic area/department.
Reports equipment failures to the appropriate supervisor or manager.
EDUCATION and/or EXPERIENCE
Graduate of a formal diagnostic medical sonography program or cardiovascular technology program that is accredited by the commission of accreditation of allied health education programs (CAAHEP) is preferred.
One year experience in a clinical setting is recommended.
(e.g., health care setting, customer service, etc.) and/or training; or equivalent combination of education and experience. Experience with medical terminology (e.g., CPT and ICD9 codes) and understanding of medical insurance process preferred and extremely helpful. Must understand or quickly learn about the differences between and among self-pay patients, insurance patients, Medicare patients, CHAMPUS patients, etc.
REQUIRED LICENSES/CERTIFICATIONS
Active or pending certification by American Registry of Diagnostic Medical Sonographers (ARDMS)
Current compliance with continuing medical education (CME) requirements.
CPR: Cardiopulmonary Resuscitation.
PREFERRED
Bilingual may be required at certain clinics or during certain shifts.
SUPERVISORY RESPONSIBILITIES
This job has no supervisory responsibilities.

Expected salary:

Location: Salinas, CA

Job date: Wed, 25 May 2022 06:42:56 GMT

Apply for the job now!