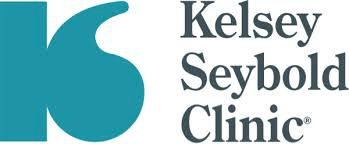 Job title: Senior Manager Treasury and Banking Services

Company: Kelsey-Seybold Clinic

Job description: Kelsey-Seybold Clinic, a Houston tradition in patient-centered care, is a multispecialty clinic with over 25 locations and comprises more than 500 physicians providing primary and specialty care in a collaborative manner.
With 55 different clinical and non-clinical specialties, you can design a career path at Kelsey-Seybold Clinic that allows you to grow your future in a completely new direction.
Kelsey-Seybold Clinic is changing the way health cares.
Responsibilities
Direct and control activities and systems involving the treasury, cash management and banking services for Kelsey Seybold Medical Group, PLLC and its subsidiary companies (The Company). Responsible for the development and implementation of cash-related accounting and reporting policies and procedures along with serving as primary contact with the Company's commercial banking institutions. Ensure proper controls are in place to accommodate SOX, parent company, and internal/external audit requirements. Develop and maintain models projecting the Company's financial position with a focus on available cash resources.
Qualifications
Senior Manager Treasury and Banking Services
Location: Pearland Administrative Office
Department: Finance & Accounting
Job Type: Full Time
EDUCATION REQUIREMENTS & EXPERIENCE REQUIREMENTS
(A = basics; B = preferred)
Education
A.
B.B.A.
B.
Experience
A.
7 years of applicable experience, including extensive bank reconciliations
B.
Licenses
A. None
B.
CTP, CPA,
Special Skills
A.
Excel and Crystal reports proficiency
B.
Lawson and Epic software knowledge. Oracle and Blackline knowledge.
Other
A.
Proven ability to utilize online banking reporting services and other data and information resources.
B.
WORKING ENVIRONMENT
Clinical, Office

Expected salary:

Location: Pearland, TX

Job date: Wed, 22 Jun 2022 05:07:00 GMT

Apply for the job now!