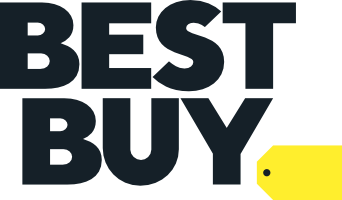 Job title: Senior Engineering Manager-Best Buy Business

Company: Best Buy

Job description: **While this is a remote role, the candidate must live within a commutable distance of Richfield, MN, Boston, MA, Atlanta, GA or Seattle, WA.
Best Buy's Digital & Technology organization is seeking a Senior Engineering Manager, Best Buy Business. Our focus is transforming legacy systems into high-scale, cloud-native digital assets. We build scalable, high-performing full-stack systems (in Java and React) that can stand up to peak holiday load. This job is a lead role within our Best Buy Business Domain. Best Buy Business (BBYB) is a critical company initiative that build relationship with Business Customers. There are three key areas of Best Buy Business – BestBuyforbusiness.com serves as a self-service portal for our business customer to buy products and services from Best Buy. BBYB Client Integration enables our business customers to place orders to Best Buy and leverage Best Buy's fulfillment capabilities and BBYB Core enables our Sales representatives to managed Lead-to-order process. This is an opportunity to build a team and play a key role enabling digital transformation within Best Buy.
Software engineering leaders on this team are expected to be "full lifecycle" engineers. By this, we mean that staff is involved in initiatives from end-to-end. This involves working with the product owner to understand desired behavior, developing a software architecture, documenting designs for review boards, decomposing work for execution by a small on-site team, and implementing, testing, and reviewing the work produced.
For senior level staff, our work is always a mix of applied architecture, mentoring, hands-on coding, and agile work decomposition and delegation. The Senior Engineering Manager position adds formal management and bottom-line delivery responsibility to this mix.
This job has two parts. First, building a team with you as the leader. This team's focus is designing and building cloud-native services. This team will be a mix of employees and consultants. Second, overseeing existing systems by directing a team staffed with contract workers. This existing team maintains our current, previous-generation business functionality. Over time, you will migrate functionality from old to new, with an ultimate decommissioning of the existing system.
Engineers report to other engineers within the Best Buy Digital organization. This role will report to a Director of Software Engineering with significant hands-on experience in digital transformation.
What is the technology stack?

Best Buy builds twelve-factor cloud-native systems using containers & serverless technologies in AWS and Data Center. There is multiple COT software technologies and open source technologies in the area. Our primary technologies are Java and Microservices, often supported by enterprise Kafka, Cassandra, and Google data warehousing technologies.
What you will do:
Lead a team of engineers to build custom software that deliver value on their own and/or complement third party solutions.
Integrate commercial off-the-shelf software into Best Buy systems
Build high-performance, highly available and scalable distributed systems
Build the simplest possible thing that will continually deliver working software to customers
Prioritize, communicate clearly, and consistently deliver results
Conduct necessary analysis to resolve production issues
TDD, paired programming, code reviews, and aggressive refactoring
Work with open-source software and COTS tools (e.g. Spring, Apache, Tomcat, Jenkins, etc.)
Share knowledge with peers and direct reports to lessen knowledge silos, help engineers grow in their careers, and make the team better
What impact will I have?

You will be the founding leader of a new durable agile engineering team. You will help lead, design, and build modern systems to replace legacy technology. You will support agile engineering practices like DevOps and continuous releases. You will enable improvement multipliers in cost and quality and help the business develop an important new capability.
Minimum Qualifications:
5 or more years' experience as a software engineer and integrating multiple systems
1 or more years' experience managing and leading engineering teams
Experience implementing SaaS/PaaS solutions, COTS software, integrating it into the larger eco-system, and managing vendor relationships
Experience building and integrating web applications using Java and REST APIs
Professional experience leading teams using an Agile-based development methodology (Scrum, Kanban, XP)
Excellent communication skills: with your team, vendors, stakeholders, and executives
Bachelor's degree in IT, computer science, engineering or related technical discipline
Preferred Qualifications:
7-8 years of relevant software engineering experience
Experience in implementation and deployment of modern web development solutions including Java, Spring, REST based web services, relational databases
Experience with modern front-end libraries/frameworks such as React, Node, or Angular
Ability to design and develop complex technical solutions that operate at scale
Test driven development practices, continuous integration, and deployment practices
Experience in Automation of the testing
Experience using version control systems such as Git
Understanding of UNIX/Linux command line
Knowledge of B2B business, and integrating with third party VAN providers
Experience with implementing on premises to cloud migration
Expected salary:

Location: Richfield, MN

Job date: Sun, 03 Jul 2022 22:16:30 GMT

Apply for the job now!