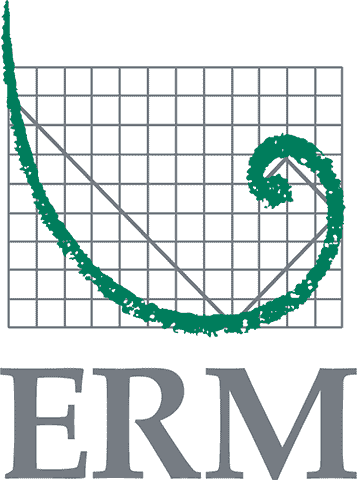 Job title: Senior EHS Management Systems & Compliance Generalist (Mid-Senior Level)

Company: Environmental Resources Management

Job description: ERM is seeking an Senior Environmental Health and Safety (EHS) Project Manager, who is interested in participating on a variety of projects covering the full spectrum of ERM's services, to join our technical team in Irvine, CA. In this role, you will provide project management and technical expertise on EHS compliance projects, EHS management systems, safety oversight, industrial hygiene monitoring, and compliance assurance programs for clients locally, nationally, and internationally. This is an excellent career opportunity to work with an expert consulting team on challenging EHS management projects for technology, pharmaceutical, and large industrial clients. Access to ERM's international Management Systems and Compliance experts provide knowledge sharing of best practices across the industry and ongoing learning opportunities for our team.
RESPONSIBILITIES:
Develop and implement strategic business/action plan, provide leadership, and deliver performance results to expand ERM's Management Systems and Compliance and client base, with a particular focus on management system services. Serve as a key member of the "core" technical team to drive double-digit profitable growth across the Management Systems service line.
Identify and develop new opportunities, prepare effective technical proposals, and take active leadership role in developing new business with new and existing clients. Develop and expand client relationships that generate repeat business.
Develop and manage innovative, behavior and performance outcome-focused approaches and programs for a variety of clients with complex technical/ regulatory issues. Design and implement corporate EHS strategies and programs for EHS compliance auditing, EHS management systems, process safety and risk management, high-impact training, and general compliance support. Achieve client's expectations for scope, budget, schedule, and quality.
Lead, manage performance, hire and retain, inspire and mentor personnel for overall success of the Management Systems and Compliance technical team.
Develop a working understanding of ERM's other consulting service areas and actively support cross-selling these services to existing clients. Support the general growth and development of ERM's international Management Systems and Compliance technical community. Coordinate with ERM offices in the Americas, Asia-Pacific, and Europe regions.
REQUIREMENTS:
BS/MS in safety, occupational health, engineering, or related science degree.
10 to 15+ years relevant experience working with significant industrial clients on regulatory compliance and sustainable EHS compliance programs.
Field experience in industrial environments, preferably in process/manufacturing plants and on capital construction projects. High Tech, Biotech, Pharmaceutical or chemical sector experience desired.
Certification in field; ISO 14k and/or 45k Lead Auditor, ASP/CSP, CIH, CHMM, PE, or similar registration highly desirable.
Be passionate about EHS performance improvement and have substantial experience developing and delivering world-class EHS program solutions.
Proven track record in developing and implementing successful business growth strategies in the High Tech, Biotech, Pharmaceutical or chemical sectors, including demonstrated ability to develop and maintain long-term relationships with clients, and book personal sales in new consulting services.
Recognized technical expertise by and established reputation in the local marketplace.
Who We Are:
As the largest global pure play sustainability consultancy, we partner with the world's leading organizations, creating innovative solutions to sustainability challenges and unlocking commercial opportunities that meet the needs of today while preserving opportunity for future generations.
At ERM we know that creating a diverse, equitable and inclusive work environment is an essential part of making our company a great place to build a career. We also see our diversity as a strength that helps us create better solutions for our clients. Our diverse team of world-class experts supports clients across the breadth of their organizations to operationalize sustainability, underpinned by our deep technical expertise in addressing their environmental, health, safety, risk and social issues. We call this capability our "boots to boardroom" approach for its comprehensive service model that allows ERM to develop strategic and technical solutions that advance objectives on the ground or at the executive level.
Please submit your resume and brief cover letter.
ERM does not accept recruiting agency resumes. Please do not forward resumes to our jobs alias, ERM employees or any other company location. ERM is not responsible for any fees related to unsolicited resumes.
ERM is proud to be an Equal Employment Opportunity employer. We do not discriminate based upon race, religion, color, national origin, gender, sexual orientation, gender identity, age, status as a protected veteran, status as an individual with a disability, or other applicable legally protected characteristics.
Thank you for your interest in ERM!

Expected salary:

Location: California

Job date: Thu, 07 Apr 2022 22:45:54 GMT

Apply for the job now!