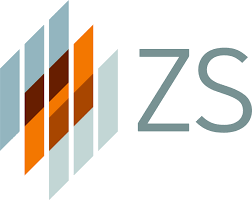 Job title: Senior Creative Copywriter

Company: ZS Associates

Job description: Job Description:
ZS is a professional services firm that works side by side with companies to help develop and deliver products that drive customer value and company results. From R&D to portfolio strategy, customer insights, marketing and sales strategy, operations and technology, we leverage our deep industry expertise and leading-edge analytics to create solutions that work in the real world. Our most valuable asset is our people—a fact that's reflected in our values-driven organization in which new perspectives are integral and new ideas are celebrated. ZSers are passionately committed to helping companies and their customers thrive in industries ranging from healthcare and life sciences, to high-tech, financial services, travel and transportation, and beyond.
ZS's Enterprise Functions operate the firm's core internal functions. Our global teams comprise team-oriented, pragmatic and results-driven people who thrive in a challenging work environment. Our people come from diverse backgrounds but share a passion for quality customer service and dedication—whether our customer is a client or another ZS employee.
The Marketing and Communications team helps build the ZS brand, champion thought leadership, support business development and inform, engage, inspire and empower past, present and future ZS people.
Senior Creative Copywriter
We seek a world-class creative copywriter to join us as senior creative services associate, reporting to the Art Director in our Marketing & Communications team in Evanston, Illinois.
You will thrive in this role if you are a creative thinker who is solution-orientated and a collaborative partner to stakeholders. You excel at generating clear ideas and original concepts, writing catchy ad copy, scriptwriting, storytelling, creative problem solving, brand innovation and quality control. You understand marketing initiatives, digital channels, campaigns, positioning and target audiences. At ZS, you will write and concept for global campaigns and communication channels as part of an interdisciplinary marketing and communication team. You will often bridge the gap between content strategy and creative production.
Responsibilities
Write, concept, and ideate compelling copy for integrated campaigns, using creative briefs and partnering with stakeholders for channels including, but not limited to social, web, events, video, collaterral, presentations and internal communications
Grab attention and build awareness for social posts, creative ad campaigns, video scripts, pitches, banners, infographics, paid media, marketing collateral and other creative assets, ensuring content is aligned with marketing and company goals, as well as SEO strategies
Actively brainstorm and develop fresh ideas, stories, and messaging to engage new and current audiences
Present, pitch and explore/explain ideas with creative and content teams, senior leaders, and internal stakeholders
Write impactful scripts for visual or motion media such as video and animation, with a strong ability to fuse written word and visual direction
Research and digest complex information—common to healthcare, medical and technology fields— and distill it into clear messaging strategies
Stay current on external trends, technology standards, social media and competitive landscape
Provide subject matter expertise on brand standards and educate business stakeholders on written communication best practices
Partner with content strategists and external agencies to ensure design and content work in harmony
Qualifications/Skills
Bachelor's degree in writing, marketing, advertising, or a related field
Experience writing copy aligned to a clear and consistent brand voice. Must have an adaptable writing voice for different media and audiences, including B2B
Experience within management consulting, life sciences, healthcare and technology industries is a plus
Ability to strategically translate market research and insights into brand language and stories, working hand-in-hand with creative and brand teams
5+ years copywriting experience in creative agency or marketing environments
Versed in digital and social marketing best practices
Share a standout portfolio of social, video scripts, digital advertising, and SEO copy across integrated campaigns
Ability to work in a dynamic, fast-paced internal agency, with flexibility to shift gears fast across projects
Strong analytical and strategic thinking skills
Excellent time and project management capabilities
ZS is a global consulting firm. Fluency in English is required; additional fluency in at least one European or Asian language is desirable.
Candidates must possess work authorization for their intended country of employment. An on-line application, including a full set of transcripts (official or unofficial), is required to be considered.
ZS offers a competitive compensation package with salary and bonus incentives, complete medical/dental/life insurance programs and retirement savings benefits. We are an Equal Opportunity Employer.
NO AGENCY CALLS, PLEASE.

Expected salary:

Location: Evanston, IL

Job date: Fri, 01 Jul 2022 02:55:52 GMT

Apply for the job now!