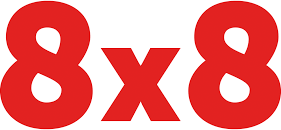 Job title: Senior Business Systems Analyst – CPQ

Company: 8×8

Job description: As an industry leader and Software-as-a-Service provider our mission at 8×8, Inc. (NYSE:EGHT) is to transform the future of business communications. The 8×8 Open Communications Platform (TM) uniquely brings together Voice, Video, Collaboration, Contact Center, and enterprise-class API solutions, helping businesses across the globe transform their customer and employee experience, and empowering workforces worldwide to work smarter.
For additional information, visit , or follow 8×8 on , , and .
We're looking for a "solution-minded" Sr. Business Systems Analyst and product owner that will be responsible for delivering the company's most important projects to drive our strong top-line growth. The main responsibility of this position will be to partner directly with our business leaders and key stakeholders to implement new enhancements in Salesforce to support and automate our processes.
This is a challenging role, but you will get to own the key business processes that will ensure we meet our aggressive growth goals. We want our customers to buy our products seamlessly while ensuring the proper provisioning, customer support, accounting, and billing is taking place.
Questions you will tackle head-on:
How do we better leverage 8×8's application stack to spot problems and reduce churn in our customer base"
·"What processes can we implement to delight our customers at each touchpoint"
"How do I improve the quality of data and build automated processes to enable sales to identify upsell opportunities"
Your vision and the work of your team will ultimately make systems & processes more efficient for our customers, partners and enable the company to run better, make better decisions, and ultimately grow revenue.
Responsibilities:

Manage roadmap: Meet with decision-makers, systems owners, and end-users to define business requirements and systems goals
Facilitate discussions among business owners to determine the best solution for critical problems through working sessions, new process mapping, and process redefinitions
Document business process flows and requirements for the roadmap of enhancements
Lead the delivery of key enhancements by directly making configuration changes in Salesforce or Developing the requirements / functional specifications and delivering it to our internal development team for completion
Assist in creating reports and dashboards for users
Identify test criteria and test new functionality/enhancements
Provide training to end-users
Evaluate implementation options/vendors and provide recommendations on the scope and scale of effort required to develop a solution.
Required Skills:

Minimum 8 years of experience as a business systems analyst on the Salesforce platform
4+ years of experience with Configure Price Quote (CPQ) and Order Management, Salesforce Sales Cloud, Catalog Management, Pricing, Promotions as a Business Analyst.
Experience implementing Salesforce Industries (Vlocity) CPQ will be a big plus.
Desirable Knowledge and Experience with Provisioning, Entitlement and Asset Management, CLM, QTC, eCommerce, Self Service, SaaS products
Excellent problem-solving skills Proven ability to achieve challenging goals and objectives
Strong communication skills – verbal, written, and listening
Fair, objective, and data-driven in decision making
Partner closely with all major business functions across the Quote to Cash lifecycle, including sales, deal desk, sales operations, sales finance, order management, pricing, product management, product marketing.
Knowledge of sales processes and tools
Ability to work collaboratively with Project Leadership, Product Managers, Product Engineers, QA/QE, UX, End User Representatives, Change Management and other Scrum team members
Salesforce Admin certification is a plus
Degree in Computer Science, MIS or comparable technical degree
8×8 is proud to provide equal employment opportunities (EEO) to all employees and applicants for employment without regard to race, color, religion, sex, national origin, age, disability or genetics.
For 8×8 jobs located in the US: 8×8 participates in the .
View the Participant Poster in | .
View the Right to Work Poster in | .
We also provide reasonable accommodation to individuals with disabilities in accordance with applicable laws. or email us at (Include "Reasonable Accommodation" in the subject line)
For European Job Applicants our Job Applicant Privacy Notice can be found .

Expected salary:

Location: USA

Job date: Fri, 22 Jul 2022 06:24:49 GMT

Apply for the job now!