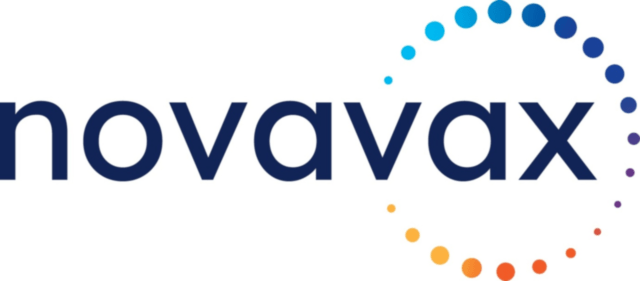 Job title: Senior Business Analyst, Business Technology Supply Chain

Company: Novavax

Job description: Description :
If you find science, speed, and success exhilarating, you have come to the right place.
Novavax, Inc (Nasdaq:NVAX) is a biotechnology company that creates transformational vaccines that address some of the world's most pressing infectious diseases. We have more than a decade of experience contending with some of the world's most devastating diseases, including COVID-19, seasonal influenza, RSV, Ebola, MERS, and SARS. Hard-won lessons and significant advances illustrate that our proven technology has tremendous potential to make a substantial contribution to public health worldwide.
Our scientists are committed to developing vaccine candidates for some of the world's toughest viral threats by utilizing the power of our innovative recombinant nanoparticle vaccine platform. Our vaccine technology combines the power and speed of genetic engineering with the immunogenicity enhancing properties of our Matrix-M™ adjuvant to efficiently produce highly immunogenic particles targeting some of the most pressing viral infectious diseases.
Novavax, Inc. is headquartered in Gaithersburg, Maryland with additional facilities in Uppsala, Sweden and Bohumil, Czech Republic.
Summary of the Position:
We are seeking a Senior Business Analyst of Supply Chain IT who will partner and collaborate with stakeholders at various levels of the organization to develop, support and transform their business and technology needs.
Responsibilities include but are not limited to:
Work effectively with various levels of internal Supply Chain Business Partners/Stakeholders, IT and External Vendors to identify, understand, implement, and support new business capabilities where appropriate.
Provide architecture design, implementation and support for all Supply Chain Systems and processes including SAP, Procurement, Advanced Planning, Transportation Management System, Warehouse Management and Report & Analytics etc.
Participate and lead cross functional small to mid-sized projects with varying levels of complexity.
Act independently to determine methods and procedures on new or special assignments pertaining to Supply Chain Systems.
Regularly interact with end users to understand their current operating state, identify possible systems, or process changes to increase efficiency, and propose their implementation to IT and the stakeholders.
Manage and collect documents, and user, functional, and technical requirements for the Supply Chain functional teams such as Planning, Logistics, and Procurement
Identify, lead, and implement process and/or system changes that improve effectiveness of business areas with partner's alignment.
Develop and manage Supply Chain Systems related process mapping, business workflows, functional protocols, and work instructions as appropriate.
Lead and own systems request/incidents management process associated with the systems or involved processes.
Collaborate with other Business Partners, PMO and the cross functional team members as an IT Business Partner ensuring that systems/processes are established, operated, and maintained in accordance with regulatory requirements supported by Novavax' ITOPs.
Coordinate planning & implementation of the Change/Release management processes with the internal stakeholders as well as the external partners to ensure effective change implementation with no room for errors.
Define, measure, and report KPI's and SLA's for provided Supply Chain Business Technology services.
Demonstrate experience in all aspects of the software development lifecycle (SDLC) including the assessment of leading technologies through to operational support.
Provide recommendation, guidance, and training to other IT/IS employees where needed.
Lead and make informed recommendations on Vendor selection and oversee Vendor activities including Vendor Relationship.
Liaise with vendors and outsourced partners conducting scoped activities/tasks aligning with the overall objectives while maintaining positive and collaborative working relationships.
Note: Travel to other sites may be required.
Minimum requirements:
Bachelor's degree in Supply Chain Management, Engineering, Technical OR the equivalent combination of bachelor's degree is required.
Minimum of 8+ years of experience working in or supporting Supply Chain Systems, preferably within the life sciences industry.
Strong written and verbal communication skills, interpersonal and collaborative skills, and the ability to communicate enterprise concepts to technical and nontechnical audiences at various levels.
Good business and technical acumen to understand the value of business capabilities enabled by IT for the internal business partners.
Good presentation, communication, facilitation, and influence skills; understanding of organizational change management concepts.
Proven experience of building and supporting Supply Chain Systems with 3+ years of business analyst experience.
Must possess excellent customer service, problem solving, detail oriented, troubleshooting, negotiation, and verbal/written communication skills.
Extremely organized and demonstrates organization, effective written and verbal business communication across the organization and with senior leadership.
Develops and sustains cooperative productive partnerships while promoting honest communication and feedback.
Strong adaptability and capable of working in fast paced environments.
Ability to manage multiple competing priorities without direct authority in a consultative, collaborative and team-oriented style.
Experience with ITIL, SDLC principles, industry best practices, and other IT good practices desirable.
Support delivery of reporting, dashboards, and business intelligence capabilities through partnership with IT and various Supply Chain Operations team members.
Motivates self and others.
Proven ability to formulate and manage technical product roadmaps is a plus.
Experience with contracting, vendor onboarding & negotiations.
Strong focus on process improvement and automation with an ability to understand business needs and recommend business process improvement.
A candidate that is passionate about Novavax' mission to help create and manufacture a vaccine to eradicate COVID-19.
Previous experience as System Owner of Manufacturing Systems is highly desirable.
Demonstrates passion for the job, organization and company while exploring new approaches but embracing changes.
Novavax offers a base salary, annual bonus, equity grants, professional career development/growth opportunities, and a comprehensive benefits package including medical, dental, vision, Rx, STD, LTD, Life, Optional Life, 401(k) plan.
Equal Opportunity Employer/Veterans/Disabled
Novavax is an equal employment opportunity employer. Employment and advancement opportunities are available to all individuals on an at-will basis, regardless of their race, color, national origin, religion, ancestry, citizenship status, military or veteran status, sex, sexual orientation, gender identity or expression, age, marital status, family responsibilities, pregnancy, disability, genetic information, protective hairstyle, or any other characteristic protected by applicable federal, state, or local law.
Except where prohibited by applicable state law, this position requires that you be fully vaccinated against COVID-19 unless you need a reasonable accommodation or qualify for an exemption.
#LI-VN

Expected salary:

Location: Gaithersburg, MD

Job date: Fri, 22 Jul 2022 06:14:09 GMT

Apply for the job now!