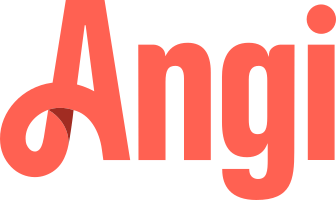 Job title: Senior Business Analyst, Brand Marketing (TV Analytics)

Company: Angi

Job description: Angi® is transforming the home services industry, creating an environment for homeowners, service professionals and employees to feel right at "home." For most home maintenance needs, our platform makes it easier than ever to find a qualified service professional for indoor and outdoor jobs, home renovations (or anything in between!). We are on a mission to become the home for everything home by helping small businesses thrive and providing solutions to financing and booking home jobs with just a few clicks.
Over the last 25 years we have opened our doors to a network of over 200K service professionals and helped over 150 million homeowners love where they live. We believe home is the most important place on earth and are embarking on a journey to redefine how people care for their homes. Angi is an amazing place to build your dream career, join us-we cannot wait to welcome you home!
About the team
The marketing analytics team collaborates with marketing channel leads, internal data teams (BI, Data Engineering, and Data Science), and various internal stakeholders that are responsible for driving 750MM+ annually in revenue from consumer and service professional acquisition.
The analytics team is made up of data analysts that are strategic business partners. They work across Angi's portfolio of brands and all major marketing platforms, both Digital Marketing (SEM, Paid App, Display, Social, Affiliate, TV) and Brand Marketing (TV and Offline Media).
The goals of the marketing analytics team will be to:
Arm marketing teams with the tools, data, and reporting needed to make investment decisions.
Uncover actionable insights (through data analysis, modeling, statistical testing) that will maximize revenue, lower cost, and improve customer/pro retention.
About the role
Angi is looking for a Senior Business Analyst to join the Marketing Analytics team. This position will be a key part of a growing analytics team that supports an increasingly sophisticated marketing program. As a senior member of the team, you will partner closely with marketing leads to provide the analytical support that will help drive growth in consumer and service professional acquisition. You will be expected to write custom SQL and build models to help drive our marketing strategy, build reporting in Looker, provide recommendations for A/B testing, and interpret test results. Additionally, you will dive into any issues and provide recommendations as needed. You will be the subject matter expert for the marketing teams you support!
Some of the analytics and reporting challenges the team faces include:
How should we allocate budget across all channels (and within channels) to maximize return on ad spend (ROAS) and improve consumer lifetime value?
Can we systematically identify anomalies in performance to ensure we maximize ROI?
Can we use our internal supply and demand data to ensure we do not waste marketing dollars?
How can we leverage our TV marketing data to get an accurate ROI and drive growth?
What impact does TV and Offline Media have on other marketing channels?
How does marketing impact Angi brand health metrics like awareness, consideration and loyalty? What tactics can we use to improve these metrics?
What attribution methodologies should we explore to properly value investments?
What you'll do
Learn the complex Angi ecosystem and overall Angi marketing strategy in order to be a subject matter expert on all data analysis and modeling related to marketing.
Empower teams to make data-informed decisions by creating Looker dashboards and reports, writing custom SQL queries that provide insightful observations, and creating predictive models.
Mold 3rd party data from platforms where we buy media with internal data through SQL to provide insights and recommendations.
Collaborate closely with other data teams (data engineering, science, etc.) to build database tables in Snowflake and ensure there are no gaps in our infrastructure.
Prepare and present quantitative analyses in a digestible manner for the larger marketing organization (i.e. be the translator between the technical and non-technical).
Develop test plans to measure the performance of acquisition strategies and inform optimizations and future tests.
Own and lead analyses using data and insights to influence and support marketing strategy.
Conduct ad hoc investigations into anomalies as well as different drivers of channel performance.
Drive the move from Tableau to Looker: Partner with business owners to build, automate, and ensure the accuracy of business-critical reporting (i.e. ensure that key marketing metrics are visible for stakeholders).
Work with teams across the business to help find the optimal balance between consumer demand and supply-side inventory.
Analyze user behavior and build models to improve repeat usage and LTV.
What we're looking for
Bachelor's (or Master's) degree in a technical field such as Business Analytics, Engineering, Finance, Economics, Computer Science, Stats, etc.
3+ years of professional experience in a business analysis or data analyst role
Advanced SQL knowledge, expertise in Excel, and Looker (or Tableau) experience
Strong grasp of statistics and statistical software (Python, and/or R experience is preferred to run tests and correlation/regression analysis)
Superior analytical, problem-structuring, and problem-solving skills; experience synthesizing data into information, and presenting concise analyses
Creative problem solver who can tackle large, nebulous questions (i.e. the ability to break questions into parts, to validate results of analyses by reconciling with data from other sources).
Strong communication skills, both oral and written
Experience in with Google Analytics and/or Adobe Analytics is a plus
Experience with a TV Analytics platform or Marketing Mix Modeling partner is a plus
Willingness to get hands dirty and do whatever it takes to ensure success
A passion for marketplaces, the sharing economy, and/or the on-demand services space
Willingness to adapt to a fast-paced work environment; hack, test and learn mentality; team player
We value diversity
We know that the best ideas come from teams where diverse points of view uncover new solutions to hard problems. We welcome and value individuals who bring diverse life experiences, educational backgrounds, cultures, and work experiences.
Compensation & Benefits
The salary band for this position ranges commensurate with experience and performance. Compensation may vary based on factors such as cost of living.
This position will be eligible for a competitive year end performance bonus & equity package
Full medical, dental, vision package to fit your needs
Flexible vacation policy; work hard and take time when you need it
Pet discount plans & retirement plan with company match (401K)
The rare opportunity to work with sharp, motivated teammates solving some of the most unique challenges and changing the world
#LI-Remote

#BI-Remote

Expected salary:

Location: Salt Lake City, UT

Job date: Thu, 21 Jul 2022 07:13:53 GMT

Apply for the job now!