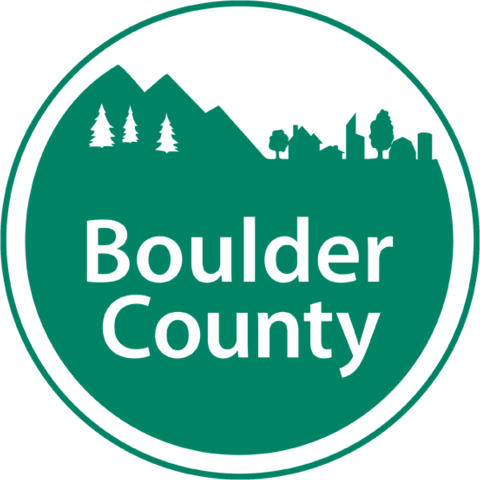 Job title: Senior Business Analyst

Company: Boulder County

Job description: Description
Are you looking for passion in your work? Would you like a job where your tech skills help improve the lives of people in your community?
Boulder County's Office of County Administrator (OCA) is seeking a Senior Business Analyst to lead the effort to analyze business practices and processes and find ways to improve upon them at a county-wide level. This is a shared position with Human Resources (HR) and as a result, this role will be applying expertise and knowledge across many different topic areas and HR systems, including Kronos and NeoGov. The Business Analyst will also provide analysis on current county wide processes that may have technical analyses and requirements.
This is both a functional and technical role as well as a critical leadership position. An ideal candidate will be extremely organized and have experience in analyzing processes and proposing recommended improvements, managing technical work and learning new technologies. Additionally, this position is assigned to disaster recovery activities in the case of a county-wide incident, and so applicants must be comfortable working under pressure with cross-departmental teams and a high level of public scrutiny. This position will also be helping our HR team with tools and systems analysis. Most of all, we are seeking someone who is passionate about strengthening our community and using technology to help the Boulder County as an organization grow and improve.
This is a full-time, benefited position. The work schedule is Monday – Friday 8:00am – 4:30pm. This position is mainly remote but will require in-person work 1-2 days a week at the Boulder Courthouse, located at 1325 Pearl St., Boulder, CO 80302 and as the needs of the department necessitate. Under FLSA guidelines, this position is exempt.
Boulder County requires its employees to reside in the state of Colorado as of the first day of work.
Hiring Salary Range: $80,316.00 – $97,980.00 Annually

Classification Salary Range: $80,316.00 – $115,644.00 Annually
Tentative Hiring Timeline:

Phone Screening: Week of August 8th
First Round Interviews: Week of August 15th
Reference Checks: Week of August 22nd
Examples of Duties

Serves as department technical advisor to Office of the County Administrator and Human Resources. Maintains in-depth working knowledge of the business and policy and/or statutory requirements of OCA and HR. Works with additional departments and offices to implement technology solutions to meet the business needs
Identifies business strengths and weaknesses and suggests areas of improvement
Works with OCA and HR department staff developing, reporting, and implementing long and short-range technology plans, schedules, resource allocations and progress
Assists internal customers and staff personnel with the development of project plans for OCA, HR, and other assigned departments.
Builds strong relationships with stakeholders, and communicates and collaborates with external and internal customers. Facilitates and leads various internal county stakeholder groups.
Elicits requirements using various data collection methods, including interviews, document analysis, surveys, site visits, business process descriptions, use cases, task and work flow analysis
Compares alternative actions and recommends approach to obtain solutions
Analyzes and identifies scope for business case analysis and recommends solutions, recommends improvements to business procedures
Identifies resources needed for projects
Documents and analyzes required information and data
Identifies potential risks and anticipated points of resistance, and develops specific plans to mitigate or address the concerns
Prepares for periodic project reviews and enforces quality assurance procedures
Works with appropriate OCA and HR staff to ensure solution meets the business need and can be implemented and supported in the County's IT infrastructure
Serves on Technology Users Group (TUG) and Business Analyst Team (BAT)
Performs related work, as required
May be reassigned in emergency situations
Required Qualifications
PLEASE NOTE: When submitting your application be sure to include all relevant education and experience, as applications are screened based on the qualifications listed in this position announcement. Applications that do not appear to meet minimum qualifications, as outlined below, will not be considered. Resumes are not accepted in lieu of completed applications.
Please be aware that your cover letter and resume will not be accessed in the initial screening process, so you must complete your application and supplemental questions with as much detail as possible. Any personally identifiable information (PII) such as name and address will be redacted from applications that meet the minimum screening requirements and are forwarded to the hiring manager. If the hiring manager selects you to advance in the hiring process, your cover letter and resume will then be accessible to the hiring team.

EDUCATION & EXPERIENCE:

Boulder County is looking for well qualified candidates to fill our positions. Any combination of relevant education and experience is encouraged. In this position, we are looking for a minimum of eight (8) years of combined education and experience. Volunteer work and internships can be included in the minimum experience requirement.
BACKGROUND CHECK:

A job offer is contingent on passing a criminal background investigation
Supplemental Information
PREFERRED QUALIFICATIONS:
Kronos/UKG or other HRIS Systems experience
KNOWLEDGE, SKILLS, & ABILITIES:
Thorough knowledge in methods, procedures, and practices of systems analysis
Thorough knowledge, understanding, and effective utilization of job-related information, technical skills, and procedures
Ability to conduct metric, demographic and statistical studies, and to develop appropriate recommendations integral to business case analysis
Ability to troubleshoot a variety of problems
Knowledge of local government infrastructure and technology and able to apply that knowledge to areas such as troubleshooting a variety of problems and facilitating technical conversations
Experience defining and gathering requirements
Quickly and decisively act and show initiative in fast-changing, unpredictable situations
Anticipate customer needs and provide services that are beyond customer expectations
Use customer insights to drive and guide the development of new offerings
Proactively builds relationships with a variety of partners, project staff and stakeholders, including creating rapport, gaining confidence and trust, modeling high standards of honesty and integrity, soliciting input from others, and listening with empathy and concern
Ability to identify where issues of equity may impact the goals of a project or proposed solution and be able to gather input from partners to help mitigate any unintended consequences
Boulder County is a family-friendly workplace dedicated to fostering a diverse, inclusive, and respectful environment for all employees. We prohibit unlawful discrimination against applicants and employees on the basis of race, color, religion, gender, gender identity, national origin, age, disability, socio-economic status, sexual orientation, genetic information, or any other status protected by applicable federal, state, or local law.
As well as offering competitive pay and a caring work environment, Boulder County offers employees an array of benefits. For all FTE and Term employees, we provide:

a family-friendly workplace, including paid caregiver leave, a breast feeding friendly-work environment, sick child care, an infants-at-work policy, and generous paid vacation, medical leave, and holidays
the opportunity to take charge of your well-being through a nationally-recognized wellness program, employee assistance program, and the choice of comprehensive health plans that include vision and dental coverage
peace of mind for the future with PERA pension, PERA 401k, and Social Security retirement plans, in addition to life and disability insurance, as well as critical illness and accidental insurance options
the opportunity to master new skills with robust learning programs and certificates, federal loan forgiveness (after ten years of public service), and county-paid tuition assistance for continuing education
Free EcoPass that can be used any time and for commuting to and from work, to the Denver Intranational Airport and Fort Collins and on all bus and rail lines operated by RTD. Opportunity to sign up for a free BCycle membership for bike share in Boulder.
For more information about benefits, visit the Jobs page:

Expected salary: $80316 – 97980 per year

Location: Boulder, CO

Job date: Fri, 22 Jul 2022 05:17:24 GMT

Apply for the job now!