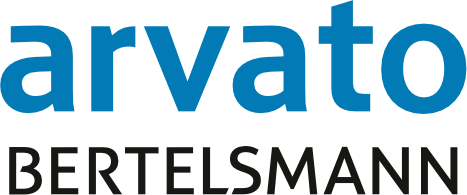 Job title: SAP BTP Consultant Developer

Company: Arvato

Job description: Company: Arvato Systems North America, Inc.
Requisition ID: 235798
Overview:
As the SAP Business Transformation Platform Consultant / Developer, you will have an opportunity to work from first warm customer contact, through closure and project initiation. You should have a proven track record and special expertise selling business value for SAP S/4HANA with focus on Consumer Product industry and retail.
Role and Responsibilities:
Design and development of integration solutions using SAP BTP and SAP-PI/PO integrating SAP and Non SAP systems
Implement ABAP Proxies, BPM workflows, RFC, IDOC, XML, ALE configuration, Partner profiles, Ports, Enhancements, error processing, troubleshooting
Implement and create various Data mappings, XSLT mappings, EDI, XML, JSON communications, Proxies, interface definitions, and XSDs
Implement interfaces with ANSI X12 standard for North American retail customers
Configure and implement of PI/PO adapters (IDoc, RFC, JDBC, File, SOAP, WS, JMS, HTTP, REST and Proxy)
Ability to debug and write both ABAP and JAVA simple code-lines related to integration
Prepare Component Design Specification from Architecture Design Documents
Prepare Integration Requirements Specification & Technical Design specification from System Requirement document
Migrate legacy integration to SAP BTP / PI/PO objects / environments
Identify and propose business process and/or system enhancement and technical specifications
Actively collaborate in large global implementation teams
Onsite and offshore work coordination
Lead workshops/ conversations with Partners and stake holders
Qualifications and Education Requirments:
At least 4 years of experience with SAP PI/PO. Working knowledge on Seeburger is a plus
3 years of experience in SAP Cloud applications, CPI, BTP, API management as applicable
3 years of experience with iFlows
3 years of experience in SAP-PI/PO Monitoring, Alerts and Application Admin activities
Strong knowledge of SAP-PI/PO Design Best practices, Error Handling Mechanism, SAP-PI/PO Architecture
Excellent communication and interpersonal skills
Proactive approach to problem solving
Willing to learn and upgrade skills continously
Bachelor's degree or foreign equivalent required from an accredited institution
Travel:
Will be limited at ~10% as we focus on virtual delivery
About our company:
Arvato – the spirit of solutions!
We at Arvato provide a comprehensive range of services and solutions to our business partners in the consumer electronics, high-tech, telecommunication, networking and industrial sectors. With more than five decades of experience and our global footprint we create value for our customers and ensure that they are well equipped for the challenges of their markets.
Arvato is a part of Arvato AG/ Bertelsmann, an internationally networked outsourcing provider. More than 65,000 employees design and implement solutions for all kinds of business processes across integrated service chains, for business customers from around the world. Its portfolio includes all services related to the creation and distribution of printed materials and digital storage media, as well as data management, customer care, CRM services, supply-chain management, digital distribution, financial services, professional and custom IT services, and the direct-to-customer distribution of educational media. Arvato is a wholly-owned subsidiary of Bertelsmann SE & Co. KGaA.
Company: Arvato Systems North America, Inc.
Country: United States of America
State/Region: New York
City: New York
Postal Code: 10016
Job ID: 235798
Date: Jul 18, 2022
Location:
New York, NY, US, 10016

Expected salary:

Location: New York City, NY

Job date: Wed, 20 Jul 2022 00:37:19 GMT

Apply for the job now!