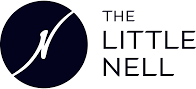 Job title: Reservation Sales Training Supervisor – The Little Nell Hotel Group

Company: The Little Nell

Job description: Company Description
The Little Nell Hotel Group (TLNHG) is the hospitality division of Aspen Snowmass. TLNHG's portfolio of owned and operated hotels and residences currently consists of The Little Nell, Aspen's only Five-Star, Five-Diamond, ski-in/ski-out hotel; and its affiliated Residences at The Little Nell, both of which are located at the base of Aspen Mountain; as well as the Limelight Hotel Aspen and Limelight Hotel Snowmass in Colorado and the Limelight Hotel Ketchum near Sun Valley in Idaho. The company also owns and operates the ASPENX Mountain Club and the Snowmass Mountain Club.
Job Description
Summary

The Reservation Sales Training Supervisor is primarily responsible for ensuring all Reservations Sales employees are adequately trained and prepared to perform their job in a competent and confident manner within a remote or office setting. Ensure that all policies and procedures are current, accurate, and utilized by reservations team to further maximize sales and revenue for each associated hotel property.
Essential Job Functions
Design, develop, and facilitate all aspects of Reservations POS technical/systems training
Train to Forbes Five Star Standards. Ensure levels are consistently met
Ensure staff understanding of weekly sales strategy and application for use by reservation sales
Establish and support staff development with ongoing training in remote staff business model
Work in conjunction with Hotel(s) front of house management team to ensure policy and procedures are followed maximize consistencies with reservation folios, wholesale reservations, travel agent reservations, and group reservations
Manage the production and compile content for all relevant system training resources material such as manuals or existing policies and procedures
Set and manage to monthly Key Performance Indicators (KPIs) for reservation team utilizing Revinate/Navis best practices and software lead management
Develop and maintain a departmental orientation program for employees to receive the appropriate new hire training
Participate in company functions as required (i.e., "fam tours, etc.)
Troubleshoot rate issues and folio questions
Attend meetings as required
Additional Job Duties
Report to work in a neatly groomed and acceptable manner as outlined in the employee handbook
Moderate business travel
Report to shift on time
Assist in generating team performance reports
Comply with all policies and procedures for the Reservation Department, The Little Nell and Aspen Skiing Company
Role requires high influence across all levels of the organization, but has no direct authority or reports over others
Complete tasks and projects delegated by management and assist other departments as business volumes and staff level demand
Other duties as assigned
Qualifications

Two years Reservation or Front Desk management experience
College degree preferred
Strong command of the English language, written and oral
Some training experience via online platforms a plus
Ability to work with people of all levels with professional presentation
Strong knowledge of computers and software (Microsoft Office, Zoom, HMS, online partner websites) ability to grasp technical issues and systems
Exceptional organizational and analytical skills with proven ability to prioritize appropriately in a fast-paced environment
Ability to foster teamwork and collaboration among various departments
Ability to maintain composure in stressful situations
Willingness and ability to accept and apply feedback
Proven ability to make sound decisions
Ability to manage projects with a high degree of independence
Additional Information
Supervision Given and Received

Given: Exercises direct supervision over the training of reservation staff. Responsibilities include, but are not limited to, frequent and detailed review of planning, assigning, and directing training assignments; addressing guest complaints and resolving guest problems.

Received: Works under direct supervision of the Director of Reservations Sales. Tasks are assigned according to specific procedures, and work is checked frequently. Instruction, advice and assistance are readily available.
Work Environment and Physical Demands
Ability to stand, walk or be on your feet for extended periods of time. Kneeling and bending may be required
Regularly work indoors with no adverse conditions. Some positions require exposure to outdoor elements or a combination of both indoors and outdoors and may be required to walk on slippery and uneven surfaces
Must be able to occasionally lift, push or pull up to 50 lbs. individually or with assistance
The physical demands described here are representative of those that must be met by an employee to successfully perform the essential functions of this job. Reasonable accommodations may be made to enable individuals with disabilities to perform the essential functions.
This job description is designed to indicate the general nature and level of work. It is not designed to contain or be interpreted as a comprehensive list of all duties, responsibilities, and qualifications required of employees assigned to this job. Duties and responsibilities may change at any time with or without notice.
Aspen Skiing Company / ASPENX / The Little Nell / Limelight Hotel is an equal opportunity employer.
For an overview of Aspen Skiing Company's benefits and other compensation visit
As of March 11th 2022, Aspen Skiing Company, ASPENX, The Little Nell, and The Limelight Hotels will no longer require all active employees to be fully vaccinated in the workplace. Read more about our policies as it relates to employee safety

Expected salary:

Location: Basalt, CO

Job date: Thu, 14 Jul 2022 22:51:20 GMT

Apply for the job now!