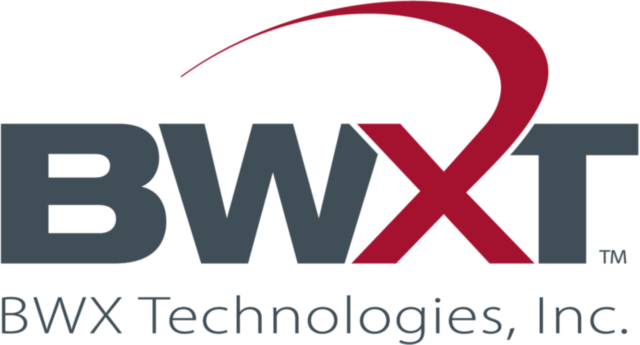 Job title: Research Engineering Manager

Company: BWX Technologies

Job description: At BWX Technologies, Inc. (NYSE: BWXT), we are People Strong, Innovation Driven. Headquartered in Lynchburg, Va., BWXT provides safe and effective nuclear solutions for national security, clean energy, environmental remediation, nuclear medicine and space exploration. With approximately 6,400 employees, BWXT has 12 major operating sites in the U.S. and Canada. We are the sole manufacturer of naval nuclear reactors for U.S. submarines and aircraft carriers. Our company supplies precision manufactured components, services and fuel for the commercial nuclear power industry across four continents. Our joint ventures provide environmental remediation and nuclear operations management at more than a dozen U.S. Department of Energy and NASA facilities. BWXT's technology is driving advances in medical radioisotope production in North America and microreactors for various defense and space applications. Follow us on Twitter at @BWXTech and learn more at .
BWXT is currently seeking a Research Engineering Manager for its Advanced Technologies location in Lynchburg, VA or Barberton, OH!
BWXT is People Strong, Innovation Driven – be part of BWXT's innovation hub. BWXT's Advanced Technologies (AT) group researches, designs, and develops innovative new nuclear reactors, nuclear rocket propulsion systems, and radioisotope production systems for both internal and external customers.
The manager of Research Engineering is responsible for applied engineering methods innovation and support to AT programs and to the broader BWXT enterprise. Research Engineering primarily focuses on new methods and tool development, standard tools deployed in novel ways, or to reach solutions to unique engineering problems. The methods may be computational, experimental, or derived from data and support design, test and production of nuclear products, artificial intelligence applications, automation, or simulations. These methods and tools can be applied to manufacturing or design processes in collaboration with AT Product Development Engineering, AT Manufacturing Development and Test Engineering, or other BWXT business units.
If you are looking for a career where your experience is valued, innovative thinking is fostered, and barrier-free teamwork is embraced every day, then this opportunity is for you. The position will be located in the Lynchburg, VA, Advanced Technologies office.
Job Description / Duties:
Lead a unit comprised of engineers that support physics or computational disciplines.
Support product development for nuclear products that depend on neutronic, thermal, thermal-hydraulic and mechanical engineering disciplines.
Develop core competencies that complement foundational expertise, such as in high performance cluster simulation, physics tools use and development, structured data collection and integration
Create inventions and novel methods that may help deliver on contractual requirements or per internal R&D funding tollgates.
Job Qualifications / Requirements:
A Bachelor's Degree in Engineering (Mechanical, Nuclear or similar discipline) from an ABET-accredited university is required.
At least five (5) years of leadership experience in mechanical design, mechanical systems, nuclear engineering, or nuclear fuel performance relative to the development of complex nuclear fueled systems is required.
Must possess the ability to provide clear, concise, accurate and timely written and verbal communication.
Must have exceptional interpersonal skills to coordinate multiple engineering activities simultaneously across joint organizational teams.
Travel (
20%) domestic and international. * Must be a U.S. citizen with no dual citizenship.
Must be able to obtain and maintain a U.S. Department of Energy (DOE) or Department of Defense (DOD) security clearance, whichever is required.
As a federal government contractor, BWX Technologies, Inc. and any subsidiaries, affiliates and related entities ("BWXT" or the "Company") complies with all federal, state, and local laws and customer requirements regarding COVID-19 and other health and safety protocols. As such, all BWXT new hires will be required to adhere to applicable Company COVID-19 requirements within the workplace as a condition of employment.
Applicants selected will be subject to a Federal background investigation and must meet eligibility requirements for access to classified information or matter. Position requires U.S. citizenship with (no dual citizenship) ability to obtain and maintain a Department of Energy (DOE) security clearance which involves an extensive criminal and financial background investigation, drug test and previous employment reference verifications.
BWXT supports diversity and is committed to the concept of Equal Employment Opportunity. We have established procedures to ensure that all personnel actions such as recruitment, compensation, career development, benefits, company-sponsored training and social recreational programs are administered without regard to race, color, religion, gender, national origin, citizenship, age, disability or veteran status.

Expected salary:

Location: Lynchburg, VA

Job date: Thu, 21 Jul 2022 05:23:10 GMT

Apply for the job now!