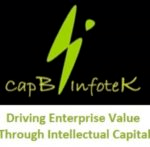 Job title: Remote Oracle Cloud Manufacturing ValueChain Lead

Company: CapB InfoteK

Job description: For one of our ongoing project, we are looking for an Oracle Cloud Manufacturing Value Chain Position is based out of New Jersey, but can be done from anywhere in EAST Coast Remotely.
Must have deep understanding of the Oracle Manufacturing Cloud.
Knowledge of discrete or process manufacturing capabilities in the cloud
Knowledge in configuring products to be executed to plan or to order, and supports contract manufacturing of standard products executed to plan or to order.
Knowledge of Oracle Manufacturing Value Chain that complements other Oracle Cloud applications in providing a comprehensive and complete supply chain solution for discrete and process manufacturing companies.
Expected salary:

Location: Newark, NJ

Job date: Fri, 15 Jul 2022 22:40:31 GMT

Apply for the job now!