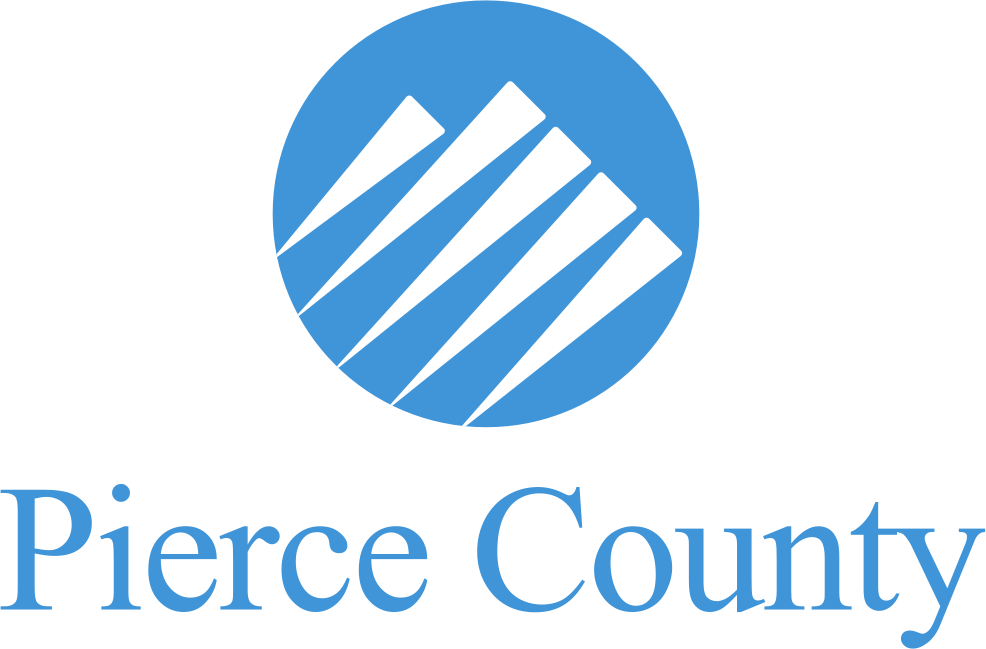 Job title: Real Property Management Specialist 2

Company: Pierce County

Job description: Description
First consideration for applications recieved by 8/1/22.
Why It's a Great Department:

The Parks and Recreation Department has an excellent reputation for being an employer that is committed to providing top-notch service to its customers. We understand the importance of providing Pierce County residents with quality parks, activities, and programs to enhance their quality of life. We offer a competitive salary and benefits package as well as the opportunity to be a part of an innovative and fun team. Our mission is to be a leader in creating livable communities by providing opportunities for people to connect with nature, learn about sustainable practices, live healthy lifestyles, and enjoy vibrant community spaces.
As a condition of employment, the applicant will need to authorize, complete, and pass a background check. Information received from the background check is reviewed case-by-case and will not necessarily remove an applicant from consideration.
Nature of the work

As the chief Real Property Specialist, act as property lead handling all functions of property acquisition, management, and disposal for Pierce County Parks within the Resource Stewardship Division. An employee in this classification is responsible for all phases of researching and coordinating activities associated with real property agreements, permits, licenses, purchases, leases, encroachments, claims, rights, and records maintenance. Responsibilities range from independently researching chain of title and use to acquiring property for parks and trails or acquiring easements for conservation. You will be a leader for the department and important to the county for property transactions conserving open spaces, land and habitats for current and future generations including within cities.
Why It's a Great Opportunity:

As the Real Property Specialist 2 you will have the opportunity to work both inside and outside on a variety of real estate projects. The position is within the Resource Stewardship division but integral to the Parks Department and you will work with other county departments, the public and non-profit conservation partners. You have the opportunity to make a significant difference in the management and standardization of real estate practices for the department. Be a part of a fantastic team dedicated to improving the park, trail and open space system for the residents and visitors to Pierce County.
How to be Successful in the Role:

Gain familiarity with county and department structure in real estate processing and practices, get to know the needs of the department including current and upcoming real estate challenges, learn about the Conservation Futures program and processes. You will use your knowledge and experience to develop best reporting practices for broad understanding of program performance.
Your Future in this Role:

This position offers a great opportunity to make a significant contribution to parks, trails and open spaces for future Pierce County generations.
Core Daily Responsibilities:
Administer all phases of the Real Property responsibilities for the Department.
Conduct landowner outreach to obtain property rights for parks, trails, or conservation properties
Work with other federal, state, local agencies and non-profits organizations on property trades, sales or leases
Support the Conservation Futures program through real estate transactions
Work with other federal, state and local agencies on property trades, sales or leases
Purchase park, trail and open space properties for the department or other local jurisdictions within Pierce County
Identify encroachments, develop lease practices, and enforcement procedures
Strategize and negotiate complex property rights
This is a "summary" of the duties. It is not all-inclusive, and other related activities or tasks may be assigned.

Qualifications:
Bachelor's degree in business or public administration or related field such as land management or property management.
Two or more years of progressively responsible experience in real property management, property sales, and lease negotiations or related work experience dealing with property transaction.
Additional education or related experience may substitute for the recruitment requirements
Special Requirements and/or Qualifications:
Successful completion of all required background checks may be required prior to employment.
Must possess a valid Washington State Driver's license, or the ability to obtain the license within 30 days of employment, or otherwise meet the travel requirements of the position.
To be considered for this opportunity please:
Complete and submit an online Pierce County Employment Application by selecting "APPLY" above or go to:
. * If you do not have internet access, you may visit your local public library or any WorkSource location and use their computers.
Individuals needing accommodation in the application, testing process or need this job announcement in an alternative format may call Human Resources at (253) 798-7480, at least two days prior to the need.
This is a competitive selection process. Your application form will be reviewed and evaluated for the quality and quantity of education/experience in the areas listed. Applicants whose qualifications most closely correspond to the County's needs will be eligible for further consideration. Notification of application status normally occurs 4 to 6 weeks after the closing date. Short notice may be given to applicants to participate in further selection processes which may include written, oral and performance examinations, and final interviews.
As an Equal Employment Opportunity Employer, Pierce County welcomes a diverse workforce. Pierce County does not discriminate based on race, creed, religion, color, national origin, sex, sexual orientation, marital status, age, disability, veteran status, the presence of any sensory, mental, or physical disability, or the use of a trained guide dog or service animal by a disabled person.
At Pierce County, diversity, equity, and inclusion means commitment, not a single step. We strive to foster an inclusive environment that supports equitable access to opportunities throughout your career. We want to recruit, develop, and maintain a talented workforce from various backgrounds, cultures, lifestyles, and perspectives, committed to our vision. Employees of the County have local, direct, and visible impact in our diverse community. Will you join us in keeping Pierce County a great place to live, work, and raise a family?
Employee benefits are not just about the kind of services you get, they are also about how much you may have to pay out of pocket. Pierce County offers a competitive benefits package that offers flexibility and peace of mind.
We understand that your life revolves around more than just your career and that your priority is making sure that you and your family maintain health and financial security. That's why choice is a key component of our benefits package. We have a selection of and , , staff training and other compensation benefits that you can mix and match to meet your current and future needs.
Our benefits:
Vacation (Annual Leave)

After approximately six months, employees receive six days of vacation leave.

Since we value your experience, the amount of vacation you can accrue increases the longer you work with us. Vacation accrues on a bi-weekly basis for full-time employees as follows:
Vacation Accruals:

During years 1-3, 12 Days

During years 4-7, 16 Days

During years 8-13, 20 Days

During years 14-18, 23 Days

During years 19, 24 Days

During years 20, 25 Days

During years 21, 26 Days

During years 22, 27 Days

During years 23, 28 Days

During years 24, 29 Days

During years 25 & thereafter, 30 Days
A maximum of 45 days may be carried from one year into the next.

Pro-Rated for Part-Time based on % of 1.0 FTE.
Military Leave:

Pierce County has a proud history of supporting the armed forces and provides members of the armed forces with up to 21 days paid military leave per state fiscal year.
Holidays:

Some full-time employees are entitled to ten paid holidays as follows:
New Year's Day – January 1

Martin Luther King, Jr's birthday – Third Monday in January

President's Day – Third Monday in February

Memorial Day – Last Monday in May

Juneteenth – June 19

Independence Day – July 4

Labor Day – First Monday in September

Veteran's Day – November 11

Thanksgiving Day – Fourth Thursday in November & Friday after

Christmas Day – December 25
Personal Holidays:

Regular full-time, regular part-time employees, and employees occupying limited duration positions, hired on January 1 or the first work day following January 1 shall receive two paid personal holidays. Each paid personal holiday accrued on January 1 of each year must be taken during the calendar year in which it was accrued.
Furlough:

Some Pierce County employees may be designated to receive 10 "furlough" days per year in lieu of holidays. Furlough days are available for use on January 1 and must be scheduled and taken within the calendar year. Employees who leave employment with Pierce County must reimburse the employer for used furlough days based upon the number of remaining holidays.
Sick Leave:

Sick leave accrues on a bi-weekly basis, at the rate of one day per month.
Insurance Benefits:

Employees and families are covered by medical (including vision), dental and basic life insurance. There are multiple medical plans with very affordable monthly premiums that offer coverage throughout Pierce County. Employees are eligible to enroll each year in a flexible spending plan, which enables them to use tax-deferred dollars toward their health care and dependent care expenses. Employees also have the opportunity to participate in supplemental life and long term disability insurance plans. To view premium rates, summary of benefit coverage, and other information, please visit the website.
Retirement and Deferred Compensation:

Pierce County employees are members of the State of Washington's Department of Retirement System (DRS) and depending on the position or previous DRS enrollment will be able to enroll in one of many programs DRS offers. For additional information, check out the web site.
Employees also have the ability to participate in the Nationwide Deferred Compensation Plan. This is a supplemental retirement savings program that allows you control over the amount of pre-tax salary dollars you defer as well as the flexibility to choose between multiple investment options.
Social Security:

All Pierce County employees are covered by the federal Social Security and Medicare systems. The county and the employee pay an equal amount into the system.
Miscellaneous Benefits:

Please visit website for more information.

Expected salary: $38.65 – 49.4 per hour

Location: Tacoma, WA

Job date: Fri, 08 Jul 2022 06:16:40 GMT

Apply for the job now!