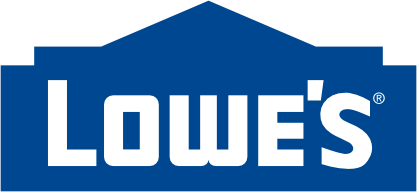 Job title: Real Estate Manager – Acquisition Management

Company: Lowe's

Job description: Department
LWS_USA_Real Estate
Job Description
Lowe's is able to offer remote employment of this position in the following states: AL, AR, AZ, CA(salaried roles only), CT, CO, DE, FL, GA, IA, ID, IL, IN, KS, KY, LA, MD, MA, ME, MI, MN, MO, MS, MT, NC, ND, NE, NH, NJ, NM, NV, NY, OH, OK, OR, PA, RI, SC, SD, TN, TX, UT, VA, VT, WA, WI, WV, WY.
Job Summary:

The primary purpose of the Real Estate Acquisitions Manager is to drive and manage strategic growth to support retail, corporate and supply chain locations within an assigned organizational region. Competence in lease and purchase procurement of real estate from strategic site selection thru closing. Manage existing stores within an assigned organizational region by executing lease renegotiation using break-even-analysis, modeling and market insights to reduce occupancy costs.
Key Responsibilities:
Process management of Real Estate to execute strategy to determine the optimal deployment into new markets for key optimal market coverage to compliment the current Lowe's locations, in coordination with Operations, Market Insights, Engineering and Construction, Facilities and Legal business partners. Real Estate Project Manager, for each project within assigned region, manages outside consultants, commercial brokers and attorneys through the entire process. Project budgets can range from $10MM to $40MM in Cap X.
Review and renegotiate leases within an assigned area, target existing locations with notice dates of 5 years or less for renegotiation. 20 -30 locations are reviewed annually with each region, with an estimated aggregate annual rent of approx. $20MM-$30MM. Locations will be reviewed for potential rent reductions, while ensuring that location will be accretive to Lowes long term financial feasibility. Responsible for analyzing full market background, including but not limited to, historical market conditions, current shifts in retail or demographics, potential relocations, potential closures, and ultimate financial effect to the market. Each Real Estate Manager will manage a group of outside consultants throughout the negotiations. Collaborate with Operations, Market Insights, Facilities and Legal (including review of original lease provisions against current lease provisions).
Support Corporate Facilities with needs for office space for Regional offices or store support facilities. Identify all relocation possibilities for each regional office, while reducing annual occupancy expenses at each office. The Real Estate Manager will manage the real estate process from site selection, deal negotiation, REC approval and final document negotiation. Ensure all business partners are involved in process to insure full support. Each Real Estate Manger will work directly with the Regional Vice President of each region and the Corporate Facilities Vice President.
Manage Process of Lowe's Supply Chain Real Estate in a region for optimal deployment of new distribution facilities that will support Lowes growth of its supply chain network. Responsible for Project Management of each location from Site Selection through lease negotiation, execution and renegotiation. Manage all activities of outside commercial brokers. Annual Rent budgets at each location, typically exceed $4-5MM.
Build and promote strategic partnerships within the commercial real estate industry, in office, retail and industrial disciplines, among landlords, developers, and commercial brokers
Conduct site tours for operations and Senior Management review of potential sites.
Manage and prepare all REC/CAC documents for executive committee review of all new locations for retail and non-retail locations. Coordinate with all business partners to get all relevant information in for review as it relates to each location.
Manage the real estate process for the Lowe's Pro Supply Headquarter business for expansion of branches to a national presence in the US. Work with the business and Lowes Market Insight team to identify future markets/sites for expansion. Manage outside brokers. Negotiate real estate terms from onset through lease execution.
Ensure that every real estate transaction meets Lowe's financial guardrails and Internal Rate of Return, all operational needs and is fully vetted with all relevant business partners.
Required Qualifications:
Bachelor's degree preferably in Business Administration, Real Estate, Engineering, Architecture, or Construction
7 years Commercial property management or related experience, preferably with multiple retail and/or big-box sites, office real estate and Industrial Supply Chain experience
7 years of Experience in managing negotiations of occupancy costs for 100 + sites
Preferred Qualifications:
7 years of Strong Negotiation Skills
About Lowe's:

Lowe's Companies, Inc. (NYSE: LOW) is a FORTUNE® 50 home improvement company serving approximately 19 million customer transactions a week in the United States and Canada. With fiscal year 2021 sales of over $96 billion, Lowe's and its related businesses operate or service nearly 2,200 home improvement and hardware stores and employ over 300,000 associates. Based in Mooresville, N.C., Lowe's supports the communities it serves through programs focused on creating safe, affordable housing and helping to develop the next generation of skilled trade experts. For more information, visit Lowes.com.
Employment Type I
Regular
Line of Business
Corporate
Job Category
Real Estate
Employment Type II
Full time
Pay Range
Pay Range for Colorado: $76,500.00 – $127,500.00 annually
Compensation Disclaimer
Starting rate of pay may vary based on factors including, but not limited to, position offered, location, education, training, and/or experience. For information regarding our benefit programs and eligibility, please visit .
Luci Job
No
Job Classification
Remote

Expected salary: $76500 – 127500 per year

Location: Mooresville, NC

Job date: Mon, 11 Jul 2022 02:50:13 GMT

Apply for the job now!