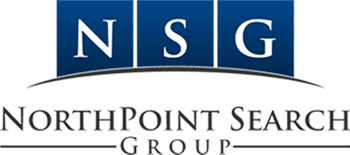 Job title: Real Estate Analyst

Company: NorthPoint Search Group

Job description: Real Estate Asset Management Analyst –
Who: Rapidly growing Real Estate Investment Management Firm

What: Real Estate Asset Analyst

When: Immediate Need

Where: New York City, NY

Why: Growth

Salary: Base up to $75k plus 5k bonus, 100% paid MDV, 401k, Generous PTO Program
The Asset Management Analyst will be responsible for performing various aspects of corporate finance for real estate transactions. This role will have a heavy focus on helping manage Company assets with the ability to track important performance metrics.
Duties and Responsibilities
Provides analytical support for purposes of asset management, debt financing, equity financing, budgeting, and variance reporting.
Must be proficient in the complete Microsoft Office suite, with a heavy emphasis on Excel, PowerPoint, and Access.
The analyst will have familiarity with leveraged buy-out models, including an understanding of debt schedules, sources & uses, return sensitivities, etc.
The analyst will support the production of materials to both internal and external investors.
Analyst assists in the production of investor press releases.
Ability to learn database management skills and software related to performance tracking of Company assets.
The Analyst will be responsible for coordinating across multiple job functions within the asset management department.
Assists with preparing commercial real estate property historical financial statements, projections, and market standards to determine a projected income, value and loan amount.
Participates in ad-hoc/special projects as needed and other duties as assigned.
Qualifications
Bachelor's degree, preferably with a major in Real Estate, Finance, or Business Administration
At least one year of corporate finance experience, Real Estate or Asset Management REQUIRED
Strong computer knowledge and skills including in-depth expert knowledge of Microsoft Office (Excel, Word, & PowerPoint) and ability to learn new applications
Ability to prioritize and multi-task in a fast-paced environment and work independently & collaboratively.
Ability to handle confidential information in a discreet, professional manner
Excellent organizational and analytical, oral and written communication skills with accuracy and an eye for detail.
Additional Information
This is a full-time, on premises position.
Our client offers a salary, competitive benefits including 100% employer paid medical, dental, vision and life insurance with 401k matching available.
They also offer paid company holidays and unlimited PTO for applicable positions.
Powered by JazzHR

Expected salary: $75000 per year

Location: New York City, NY

Job date: Sun, 10 Jul 2022 04:40:45 GMT

Apply for the job now!