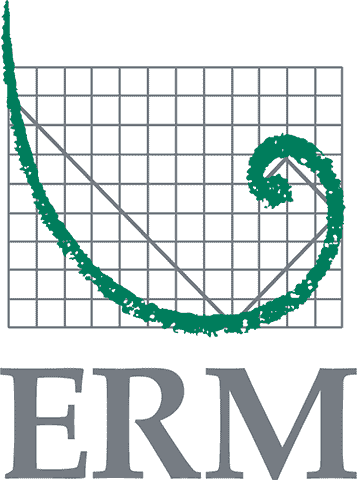 Job title: Principal Consultant, Management Systems and Compliance Product Development (Mid-Senior Level)

Company: Environmental Resources Management

Job description: ERM is seeking a Principal Compliance Consultant to join our Innovation Incubator team in Digital Services. In this role, you will help to develop compliance-focused tools and products in support of multinational organizations, support commercial teams with the pursuit of product implementation opportunities, and commercialize ERM's innovative ideas.
This is an excellent career opportunity for a senior-level professional looking to advance their career and make a significant impact on ERM's Digital Transformation in support of our global strategy. Because this role can best be served by candidates with a strong knowledge of ERM's existing projects and global network, the opportunity is being offered internally prior to external posting.
RESPONSIBILITIES:
Support the development of compliance-related tools, leveraging subject matter experts from around the global ERM network.
Work closely with software developers to align product development with market demand.
Drive product development and project delivery to create custom compliance applications to address clients' bespoke technology needs.
Manage external development partners as necessary to supplement ERM's internal team;
Provide leadership and strategic direction for expanding ERM's environmental compliance area and client base in the global market, particularly in the petrochemical, manufacturing, and technology sectors. Identify and develop new opportunities, deliver sales presentations to clients, prepare effective technical proposals, and take active leadership role in developing new business with new and existing clients. Develop and expand client relationships that generate repeat business.
Achieve client's expectations for scope, budget, schedule, and quality.
Serve as a senior technical resource on environmental compliance assurance and permitting programs;
Capitalize on existing client relationships to expand ERM's profile and market share in the regional environmental compliance markets (through a combination of excellence in technical delivery and business development).
Engage, inspire, and mentor junior and mid-level staff in the proper planning and execution of compliance projects, and in directing or conducting independent technical reviews of deliverable work products.
Support the general growth and development of ERM's global management systems & compliance and auditing services. Collaborate with other ERM global practitioners to execute compliance and auditing projects, including participating on teams of professionals from multiple offices around the global organization.
REQUIREMENTS:
BS/MS in engineering (chemical, environmental, software), environmental law or policy, or related.
10+ years of relevant experience in multinational environmental/compliance consulting.
Demonstrated ERM network to facilitate large-scale, multinational development efforts.
Proven experience in business development for environmental/regulatory compliance contracts, with the ability to contribute to ERM's annual sales goals.
Excellent communication (written/verbal), strategic thinking, negotiation, presentation, and "people" skills, including experience training both technical and nontechnical audiences.
Experience implementing Environmental Management Information Systems (EMIS).
Positive outlook, collaborative, and driven by the success of ERM as a global company.
IDEAL CANDIDATE WILL POSSESS:
Experience using ERM Themis to delivery compliance projects to clients
Significant commercial experience, including client interaction, proposal development, and program/project delivery
Experience working with cross-disciplinary technical teams, including sales and project execution across service lines (e.g., LPMR, TS, Safety, Sustainability)
Strong internal network of ERM EHD MS&C colleagues with existing working relationships
Multinational project experience
Client/key client management experience
Extensive experiencing managing contractors
Experience with ERM operational roles that allow insight into operational / investment cultural balance
Who We Are:
As the largest global pure play sustainability consultancy, we partner with the world's leading organizations, creating innovative solutions to sustainability challenges and unlocking commercial opportunities that meet the needs of today while preserving opportunity for future generations.
At ERM we know that creating a diverse, equitable and inclusive work environment is an essential part of making our company a great place to build a career. We also see our diversity as a strength that helps us create better solutions for our clients. Our diverse team of world-class experts supports clients across the breadth of their organizations to operationalize sustainability, underpinned by our deep technical expertise in addressing their environmental, health, safety, risk and social issues. We call this capability our "boots to boardroom" approach for its comprehensive service model that allows ERM to develop strategic and technical solutions that advance objectives on the ground or at the executive level.
Please submit your resume and brief cover letter.
ERM does not accept recruiting agency resumes. Please do not forward resumes to our jobs alias, ERM employees or any other company location. ERM is not responsible for any fees related to unsolicited resumes.
ERM is proud to be an Equal Employment Opportunity employer. We do not discriminate based upon race, religion, color, national origin, gender, sexual orientation, gender identity, age, status as a protected veteran, status as an individual with a disability, or other applicable legally protected characteristics.
Thank you for your interest in ERM!

Expected salary:

Location: Illinois

Job date: Tue, 12 Apr 2022 22:09:34 GMT

Apply for the job now!