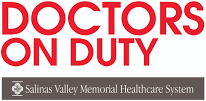 Job title: Practice Manager

Company: Doctors on Duty

Job description: Montage Medical Group (MMG), a subsidiary of the Montage Health system, operating as a licensed community clinic following California Department of Public Health Title 22 statutes. MMG launched in 2009 with a clinic in Carmel and now serves Monterey County through several clinics located in Carmel, Marina and Monterey. MMG is a non-profit public service physician group with over 60 healthcare providers, seeing approximately 125,000 patient visits annually. We believe the primary motivators for healthcare workers are a deeply held yearning to make a difference, to find meaning in all life experiences – good and bad – an innate human need to be engaged with honorable and talented people doing important work so that, in the end, they could say, "I made a difference in people's lives."
We foster the ongoing employment and development of employees who share our guiding philosophy, are engaged in their workplace, and are accountable for their choices and outcomes.
SUMMARY
The person in the position of Practice Manager must be able to perform the duties described within as well as to meet the company's qualifications regarding education, experience, patient service, attitude, language skills, meet physical requirements, possess mathematical and computer skills. He/she must be able to read and write and to use logical reasoning ability as well as to be able to follow the direction of upper management. The role of the Practice Manager is also one of Practice Administrator Designee where this individual acts as the Practice Administrator in the event the appointed Practice Administrator cannot be present.
SUPERVISORY RESPONSIBILITIES
Supervises the non-physician staff at the assigned practice.
ESSENTIAL DUTIES AND RESPONSIBILITIES
Coordinate the daily operations of the practice
Manage front and back office staff, including ancillary personnel
Schedule front and back office staff, optimizing clinic coverage
Interview, hire, train, counsel, development performance improvement plans, conduct annual performance reviews, and disciplinary action as needed
Oversee orientation and ensure employees receive adequate training and ongoing education
Provide ongoing employee feedback of job performance
Establish and maintain a high level of employee engagement and morale
Promote teamwork and empower teams and individuals to meet their potential
Support quality and efficiency improvement efforts with a primary focus on MMG's priority initiatives
Develop personal education to be proactive in meeting the future needs of the practice
Demonstrate a positive attitude toward all patients and customers
Maintain a high degree of knowledge of the policies and procedures of the practice
Must be able to learn, apply, and teach a variety of rules, regulations, policies, and procedures applicable to the ever-changing healthcare environment
Responsible for maintaining OSHA logs and reporting workers compensation information to upper level management
Maintain a working knowledge of CPT, HCPCS, ICD-10 and HCC coding
Monitor and report on the administrative and clinical components related to regulatory payment systems such as MACRA, MIPS, HCC, etc.
Maintain strict control of internal cash handling procedures
Monitor patient experience scores and develop action plans for improving
Oversee the purchasing functions of the practice which includes reviewing and approving all invoices for payment
Organize meetings and education activities for doctors and staff, as necessary
Maintain provider schedules including the on-call schedule
Consult with Upper Level Management regarding any problems or concerns, and assist in implementing organizational changes
Maintain compliance with contracted insurance carriers through auditing of clinical records and on-site visits
Monitor monthly operation reports and provide an explanation of variances
Implement and monitor established workflows surrounding quality metrics, specifically relating to at-risk insurance contracts such as Aspire and Central California Alliance for Health
QUALIFICATIONS
Advanced training or certification in the management of clinic operations.
Excellent communication, interpersonal, and organizational skills to serve as a trusted advisor to the client and leader to team members.
In-depth knowledge of revenue cycle management, third party reimbursement, regulatory issues and compensation plan methodologies
Experience with EPIC is highly desirable.
Ability to work collaboratively and effectively with the practice lead physicians to drive organizational goals and deliver the highest quality of care while maximizing practice performance.
Creative, flexible and easily adapts to changing priorities.
Energetic takes initiative and able to work in a team environment as well as autonomously when needed.
Exhibits a strong work ethic. This individual must be innovative, efficient and results focused.
EDUCATION and/or EXPERIENCE
Bachelor's degree required. MBA or Master's degree with a healthcare focus preferred.
Certified Medical Practice Executive (CMPE), PCMH CCE and CCPM are highly desirable.
Minimum of 2 years of experience as a medical practice manager. The ideal candidate has worked in a practice of more than 5 physicians.
Financial expertise in healthcare fiscal management.
Valid Driver's License.
CONDITION OF EMPLOYMENT:
Due to the state mandate for Healthcare Workers, we will require you to prove that you have received the COVID-19 vaccine or have a valid religious or medical reason not to be vaccinated. In addition, Healthcare Workers must receive a booster dose of the COVID-19 vaccination by March 1, 2022 or 15 days after becoming eligible (whichever date is later).

Expected salary:

Location: Monterey, CA

Job date: Sun, 17 Apr 2022 06:04:33 GMT

Apply for the job now!