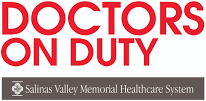 Job title: Phlebotomist

Company: Doctors on Duty

Job description: Monday – Friday
Full time
Salinas, Ca
SUMMARY
The Phlebotomist/Lab. Assistant is responsible for all functions related to phlebotomy, central processing, send-outs, and processing specimens, where appropriate, in the departments of Hematology and Urinalysis. All functions of the above responsibilities will be accomplished at the time frame outlined below in an accurate and professional manner. These assignments are subject to modifications as necessary.
ESSENTIAL DUTIES AND RESPONSIBILITIES Includes but not limited to the following:
Phlebotomy/Central Processing
Perform phlebotomy with universal precautions.
Take inventory of phlebotomy supplies and restock by ordering from vendors.
Ensure that patient and orders match before labeling tubes.
Perform phlebotomy procedures with a high degree of professionalism and safety concern for the patient.
Use sterile drawing techniques with minimal trauma to the patient.
Ensure specimens are adequate and of suitable quality for the tests ordered.
Instruct patient in proper collection technique if collection of specimens, other than blood, is performed at home.
Centrifuge specimens and pour off aliquots into properly labeled back-up tubes when necessary.
Examine specimens brought from patients or home medical services for proper labeling, sufficient quantity and quality.
Prepare specimens and associated paperwork for reference lab work.
Maintain an accurate send-out log.
Check reports ensuring completeness and problem resolution.
Log patients with recall draw and verify with follow-up procedure.
Daily cleaning and disinfection of work areas at the end of work period.
EDUCATION and/or EXPERIENCE
The employee performing this position is expected to hold a High school diploma or general education degree ("GED"); and at least three months (preferably six months) related experience (e.g., health care setting, customer service, etc.) and/or training; or equivalent combination of education and experience. S/he is expected to hold a current certificate in Phlebotomy. The employee performing this position is expected to have some experience with medical terminology and understanding of medical insurance process. S/he must be able to understand or quickly learn about the differences between and among patients with private insurance, Medicare, Workers' Compensation and self-paying patients, etc.
CONDITION OF EMPLOYMENT:

Due to the state mandate for Healthcare Workers, we will require you to prove that you have received the COVID-19 vaccine or have a valid religious or medical reason not to be vaccinated. In addition, Healthcare Workers must receive a booster dose of the COVID-19 vaccination by March 1, 2022 or 15 days after becoming eligible (whichever date is later).

Expected salary:

Location: Salinas, CA

Job date: Fri, 01 Jul 2022 01:19:14 GMT

Apply for the job now!