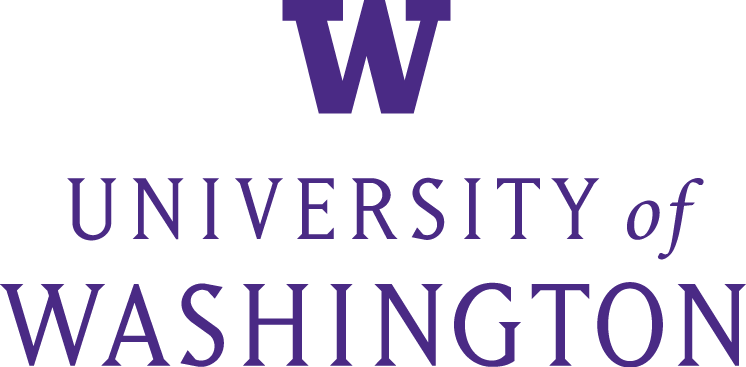 Job title: PATIENT CARE COORDINATOR (TEMPORARY, DAY)

Company: University of Washington

Job description: If you are using a screen reader and experience any difficulty accessing our web pages, please call 206-543-2544 or email and we will be happy to assist you.
PATIENT CARE COORDINATOR (TEMPORARY, DAY)
PATIENT CARE COORDINATOR (TEMPORARY, DAY)

Req #: 208759

Department: UW MEDICAL CENTER – MONTLAKE – ONCOLOGY CLINIC

Job Location: UW Medical Center – Montlake

Posting Date: 07/01/2022

Closing Info: Open Until Filled

Salary: $3,733 – $5,014 per month

Union Position: Yes

Shift: First Shift

Notes: The UW is proud to be one of the nation's premier educational and research institutions. Our people are the most important asset in our pursuit of achieving excellence in education, research, and community service. Our staff not only enjoys outstanding benefits and professional growth opportunities, but also an environment noted for diversity, community involvement, intellectual excitement, artistic pursuits, and natural beauty. As an employee you will enjoy generous benefits and work/life programs. For a complete description of our benefits for this position, please
A higher degree of healthcare.
All across UW Medicine, our employees collaborate to perform the highest quality work with integrity and compassion and to create a respectful, welcoming environment where every patient, family, student and colleague is valued and honored.
UW Medicine's mission is to improve the health of the public by advancing medical knowledge, providing outstanding primary and specialty care to the people of the region, and preparing tomorrow's physicians, scientists and other health professionals.
, and join our mission to make life healthier for everyone in our community.
The UWMC Oncology Clinic has an outstanding opportunity for a temporary, day shift Patient Care Coordinator. The Patient Care Coordinator, (PCC) acts as primary liaison for UWMC/UW Medicine and represents departmental physician(s) with the hospital, patient and family, referring physicians, outside agencies, staff from outside hospitals and general public by providing information and advice regarding UWMC hospital services and the Gynecologic Oncology Clinic.
General PCC Responsibilities:
Work independently under the general direction of a physician or their designee.
Use ability to triage medical information in a specific medical or surgical specialty.
Use effective oral and written communication with a variety of healthcare professionals, patients and their advocates, hospital and clinic personnel both at UWMC and other medical facilities, representatives of insurance companies, and other organizations related to the healthcare industry.
Request interpreters as appropriate for appointments, admissions, and surgeries.
Patient Intake:
Review registration data such as demographic, insurance, referral, next of kin, etc., and, update online or provide information to appropriate personnel so an update may be done.
Provide clinic charges for visit types, procedures, and surgeries to patients or prospective patients to the clinic. May provide estimated charges based on plan of care for purpose of patient deposits when patient is determined to be self-pay. This is done in conjunction with Financial Services and under the direction of the PCC Manager, clinic Manager/Department Administrator.
Contact review organizations and insurance companies to ensure prior approval requirements are met before patients enter the system such as pre-authorization and referrals; present necessary medical information such as history, diagnosis, prognosis, and length of stay prior to admissions; provide specific medical information to financial services to maximize reimbursement to the hospital and physicians.
Coordination:
Act as a liaison between patients, consulting physician, referring physician, or outside agency to coordinate patient appointments, admission, or surgery. Will coordinate the exchange of information either written or verbally before and after patients are seen.
Coordinate anesthesia
Obtain all necessary medical records, diagnostic studies, pathology items, etc., that are needed for patient care.
Clinic scheduling:
Assist in scheduling new patient appointments by triaging to appropriate department and physician.
Enter appointment information in online appointment system.
Admission scheduling:
Complete A 49 for all planned hospital admissions and follow up with Admitting, Financial Counseling and Utilization Review, as necessary.
Coordinate pre-admission tests and procedures.
Schedule and ensure pre-anesthesia works-ups are completed
Follow-up Care:
Assist with discharge from clinic or hospital by providing follow-up appointments, arranging transportation, and attending hospital discharge rounds.
Schedule post-surgery diagnostic procedures and follow-up patient appointments.
Other duties as assigned.
Requirements:

A Bachelor's Degree in a medically related or public relations field AND two years of experience in a tertiary patient care setting involving interaction with a variety of medical services, contact with patients and families, interaction with physicians, and proficiency in medical terminology OR equivalent education/experience.
Applicants considered for this position will be required to disclose if they are the subject of any substantiated findings or current investigations related to sexual misconduct at their current employment and past employment. Disclosure is required under .
Committed to attracting and retaining a diverse staff, the University of Washington will honor your experiences, perspectives and unique identity. Together, our community strives to create and maintain working and learning environments that are inclusive, equitable and welcoming.
The University of Washington is a leader in , and committed to becoming climate neutral.
All qualified applicants will receive consideration for employment without regard to race, color, religion, sex, sexual orientation, gender identity, gender expression, national origin, age, protected veteran or disabled status, or genetic information.
To request disability accommodation in the application process, contact the Disability Services Office at 206-543-6450 or .
COVID-19 VACCINATION REQUIREMENT
Governor Inslee's requires employees of higher education and healthcare institutions to be fully vaccinated against COVID-19 unless a medical or religious exemption is approved. Being fully vaccinated means that an individual is at least two weeks past their final dose of an authorized COVID-19 vaccine regimen. As a condition of employment, newly hired employees will be required to provide proof of their COVID-19 vaccination. View the for information about the medical or religious exemption process for final candidates.

Expected salary: $3733 – 5014 per month

Location: Seattle, WA

Job date: Mon, 04 Jul 2022 22:28:00 GMT

Apply for the job now!