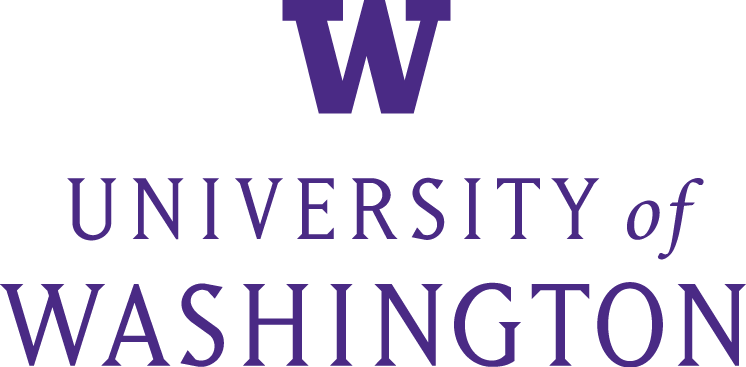 Job title: PATIENT CARE COORDINATOR (FULL-TIME, DAYS)

Company: University of Washington

Job description: If you are using a screen reader and experience any difficulty accessing our web pages, please call 206-543-2544 or email and we will be happy to assist you.
PATIENT CARE COORDINATOR (FULL-TIME, DAYS)
PATIENT CARE COORDINATOR (FULL-TIME, DAYS)

Req #: 205119

Department: HARBORVIEW MEDICAL CENTER – ENDOSCOPY

Job Location: Harborview Medical Center

Posting Date: 07/07/2022

Closing Info: Open Until Filled

Salary: $3,845 – $5,164 per month

Union Position: Yes

Shift: First Shift

Notes: The UW is proud to be one of the nation's premier educational and research institutions. Our people are the most important asset in our pursuit of achieving excellence in education, research, and community service. Our staff not only enjoys outstanding benefits and professional growth opportunities, but also an environment noted for diversity, community involvement, intellectual excitement, artistic pursuits, and natural beauty. As an employee you will enjoy generous benefits and work/life programs. For a complete description of our benefits for this position, please
A higher degree of healthcare.
All across UW Medicine, our employees collaborate to perform the highest quality work with integrity and compassion and to create a respectful, welcoming environment where every patient, family, student and colleague is valued and honored.
As the region's only Level I Trauma center, Harborview Medical Center is well known for innovations and excellence in trauma care and its centers of emphasis: Trauma, Burn, Neurosciences, AIDS/STD, Center for Advanced Reconstruction and Rehabilitation (CARER), and mentally-and medically- vulnerable populations. Harborview employees are committed to the vital role the institution plays in the immediate community, as well as the entire Northwest region.
Become part of our team, and join our mission to make life healthier for everyone in our community.
The HMC Endoscopy Unit has an outstanding opportunity for a Patient Care Coordinator (Full-Time, Day Shifts). Under general supervision, the Patient Care Coordinator (PCC) coordinates the delivery of medical care and the patient's access to health care. Under general direction, the PCC uses knowledge of hospital policies and procedures, insurance coverage requirements including pre-administration authorization, third-party and reimbursement procedures to coordinate all patient services such as admitting, arranging diagnostic procedures, scheduling surgery and consultation requests, and scheduling services of other hospital departments to facilitate delivery of care to patients.
Patient Care Coordination:
Assist the patient in coordinating services and scheduling appointments.
Coordinate inpatient and/or outpatient care by scheduling inpatient admissions, surgeries, diagnostic procedures, and/or coordinating requests for consultation among other medical specialties by utilizing specific directions from providers
Assist patients with completing insurance forms and referral providing letters of to facilitate coverage for scheduled visit, admission, and/or procedure.
Facilitate coordination of documents between patient, providers, and payors.
Coordinates supporting documentation to facilitate and coordinate patient care involving agencies such as: Seattle Housing Authority, respite care, home health agencies, nursing homes, and others as needed.
Pre-authorizes proposed health care prior to admission; provide specific medical information to financial services to reduce financial impact to the patient.
Ensures complete and appropriate data (clinic notes, films, and STS) is present at the time of patient visit, admission, and/or procedure.
Handle records confidentially in accordance with Medical Center policies and State of Washington RCW's.
Maintain an organized method for tracking patients care along the continuum.
Triage patient phone calls according to severity of need. Follow through and resolve patient requests in a timely manner.
Acts as the primary liaison for the patient with the hospital, referring provider, outside agencies, staff from other health providers.
Gather and assess information concerning the patient's medical status from the referring providers, social and financial status to assist in care planning.
Provide necessary data to Admitting, Patient Registration, Financial Services, Nursing Services, Social Services, and other hospital departments in a timely manner to expedite financial coverage.
Prepare letters from the provider to clinic patients, other providers, parties specified by the physician, etc. concerning patient care.
Maintain knowledge of medical record documentation requirements, diagnostic tests and procedures and specialized pre-procedure instructions with guidelines set by the medical director.
Standards of Daily Practice:
Demonstrate efficiency in scheduling, organizing and prioritizing patient needs.
Protect patient confidentiality.
Seek opportunities to assist others.
Appropriately triage and communicate messages promptly to appropriate team members.
Respond to email and voicemail within 24 hours.
Compose office correspondence and responses to requests for information within 24 hours of receipt of request.
Utilize office supplies in a cost effective manner.
Delegate tasks appropriately to other team members.
Act as a role model and resource to PSR team members.
Be aware of unit/departmental needs and respond appropriately.
Prioritize work flow appropriately.
Maintain calm, courteous composure.
Advocacy and Humanistic Care:
Demonstrate an atmosphere/attitude of respect for human dignity and the uniqueness of patients, families and staff.
Act as an advocate for patients and families throughout continuum of care
Respond to patient contacts in a professional and timely manner.
Practice service recovery for patients who have been inconvenienced.
Communication/Teambuilding:
Promote and contribute to the development of teamwork in the service and working relationships between the service and other departments and disciplines.
Form productive working relationships with co-workers. Communicate clearly, directly, and on a timely basis.
Be open to receiving direction, ask for assistance when needed, treat staff with respect and dignity.
Maintain a professional manner at work.
Act as a back-up to other Patient Care Coordinators in answering calls, covering breaks, leave coverage.
Safety/Response to Emergencies:
Participate in an interdepartmental effort to facilitate a safe environment for staff and patient care.
Complete "Unusual Incident/Accident" reports as necessary.
Submit Environmental Services, engineering or Clinical Engineering service requests to maintain optimal departmental operations.
Understand and follow hospital and departmental protocol for emergencies and disasters.
Professional Growth and Behavior:
Demonstrate responsibility for own professional growth through pursuit of work-related experiences and educational opportunities.
Participate in and support quality assessment and improvement activities.
Maintain/improve knowledge and skills related to medical terminology, policies/procedures, and medical center services.
Meet attendance standard.
Consistently wear identification badge per hospital policy.
Billing/Reconciliation of Charges:
Ensure the timely (within 24 hours of receipt) submission and resubmission of billing documents.
Demonstrate an understanding of the areas of the fee sheet, which must be completed by the provider prior to charge document submission.
Requirements:

Bachelor's Degree in a medically related or public relations field AND TWO years of experience in a tertiary patient care setting involving interaction with a variety of medical services, contact with patients and families, interaction with physicians, and proficiency in medical terminology OR equivalent education/experience.
Applicants considered for this position will be required to disclose if they are the subject of any substantiated findings or current investigations related to sexual misconduct at their current employment and past employment. Disclosure is required under .
Committed to attracting and retaining a diverse staff, the University of Washington will honor your experiences, perspectives and unique identity. Together, our community strives to create and maintain working and learning environments that are inclusive, equitable and welcoming.
The University of Washington is a leader in , and committed to becoming climate neutral.
All qualified applicants will receive consideration for employment without regard to race, color, religion, sex, sexual orientation, gender identity, gender expression, national origin, age, protected veteran or disabled status, or genetic information.
To request disability accommodation in the application process, contact the Disability Services Office at 206-543-6450 or .
COVID-19 VACCINATION REQUIREMENT
Governor Inslee's requires employees of higher education and healthcare institutions to be fully vaccinated against COVID-19 unless a medical or religious exemption is approved. Being fully vaccinated means that an individual is at least two weeks past their final dose of an authorized COVID-19 vaccine regimen. As a condition of employment, newly hired employees will be required to provide proof of their COVID-19 vaccination. View the for information about the medical or religious exemption process for final candidates.

Expected salary: $3845 – 5164 per month

Location: Seattle, WA

Job date: Sat, 09 Jul 2022 22:59:00 GMT

Apply for the job now!