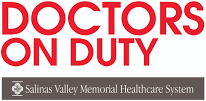 Job title: Office Manager

Company: Doctors on Duty

Job description: Salinas Valley Medical Clinic
Central Coast Cardiology
SUMMARY
As an Office Manager, you will provide day to day operational leadership to your assigned practice/facility. You will ensure that the practice maintains a patient and customer focus designed to support delivery of the highest quality care. You will seek opportunities to grow the financial health and long-term sustainability of the practice.
ESSENTIAL DUTIES AND RESPONSIBILITES Includes but not limited to the following:
Under the general supervision of the Practice Administrator, the Office Manager is responsible for managing all aspects of the assigned practice/facility operation.
Assists with the billing aspects of the operation, supports care coordination for patients at the clinic.
Responsible for documenting patient payments in ledger, balance petty cash and making bank deposits on a daily basis.
Coordinate coverage when staff are absent, develop and implement standard work to ensure all aspects of the office are covered.
Ensure patient services are provided in an effective and efficient manner when providing clerical and administrative support.
Assist with patient registration/check in, verify patient information (demographics, employment, insurance) collect copayments and any missing or required paperwork.
Train, monitor, evaluate, and document human resources issues and performance, and to provide input to decision-making on human resources matters.
Review and analyze clinical, financial and operating reports and make correlating decisions based on the data presented to ensure a sustainable and profitable operation.
Understands SVMC billing policies and can explain the policy to patients and staff.
Maintain the cleanliness of the office
Takes the lead on optimizing patient satisfaction and experience. Implements and monitors patient satisfaction survey tools and social media outlets (e.g. Yelp, Facebook and Google Reviews).
Maintains a good working relationship with peers, physicians, staff and other support personnel.
Performs other duties as assigned.
EDUCATION and/or EXPERIENCE
High School Diploma or equivalent is required. Bachelor's degree preferred.
Prior experience as a supervisor is required.
Minimum of two years of administrative experience in an office setting. Prior administrative experience in a medical office of hospital is preferred.
Demonstrated experience in health care (may include medical, dental or veterinary) in the following areas: patient scheduling, insurance verification, medial record data abstraction, or patient financial services.
Experience in a high-volume practice is desirable.
Experience in a call center or with a phone management system is desirable.
PREFERRED
Bilingual may be required at certain clinics or during certain shifts.
SUPERVISORY RESPONSIBILITIES
Supervises the non-physician staff at assigned practice/facility.
KNOWLEDGE: The jobholder must demonstrate current competencies applicable to the job position.
Excellent customer service
Problem resolution skills
Critical thinking skills and ability to analyze datasets
Effective verbal and writing skills
Microsoft Office knowledge (Word, Excel, and Outlook)
Demonstrates customer-focused interpersonal skills and interacts effectively with practitioners, the interdisciplinary healthcare team, community agencies, patients, and families who may have diverse opinions, values, and religious and cultural ideals.
Demonstrates ability to work autonomously and be directly accountable for results
Demonstrates flexibility
Exhibits capability to influence and negotiate individual and group decision making
Possesses skills to function effectively in a fluid, dynamic, and rapidly changing environment
Displays proven ability to positively influence behavior and outcomes
SKILLS:
Skill in appropriate assessment and assistance techniques.
Skill in appropriate use of universal precautions, safe workplace and confidentiality methods.
Skill in health information management by appropriately charting patient data.
ABILITIES:
Ability to work effectively as a team member with physicians and other staff.
Ability to react calmly and effectively in emergency situations.
Ability to appropriately interact with patients, families, staff and others.
Ability to flexibly respond to changing demands.
Ability to plan, organize, prioritize and direct the work of others.
Ability to communicate clearly and effectively in English, both verbally and in writing.
PROFESSIONAL REQUIREMENTS:
Must have superior patient service attitude and skills. A CORE VALUES IS "PATIENT FIRST." High patient satisfaction is of critical importance and all employees must strive to achieve 100% patient satisfaction.
Meets dress code standards; appearance is neat and clean. Personal hygiene and grooming meet appropriate standards for a medical office.
Completes annual educational requirements.
Maintains regulatory requirements.
Maintains patient confidentiality at all times and understands HIPAA rules. Never inappropriately accesses confidential patient information (e.g., does not access medical or billing records for self, family member, friend or acquaintance).
Observes OSHA and Cal-OSHA workplace safety rules. Familiar with the practice's Illness & Injury Prevention Program (IIPP).
Reports to work on time and as scheduled; completes work within designated time.
Wears identification while on duty, uses computerized punch time system correctly.
Attends staff meetings.
Represents the organization in a positive and professional manner in the community.
Complies with all organizational policies regarding ethical business practices.
Communicates the mission, ethics and goals of the office.
Due to the state mandate for Healthcare Workers, we will require you to prove that you have received the COVID-19 vaccine or have a valid religious or medical reason not to be vaccinated. In addition, Healthcare Workers must receive a booster dose of the COVID-19 vaccination by March 1, 2022 or 15 days after becoming eligible (whichever date is later).

Expected salary:

Location: Salinas, CA

Job date: Sat, 11 Jun 2022 01:21:49 GMT

Apply for the job now!