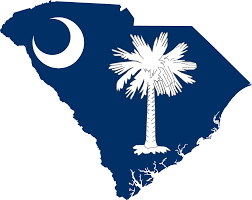 Job title: Nutritionist III

Company: State of South Carolina

Job description: Job Responsibilities
Careers at DHEC: Work that makes a difference!
Pursuing Excellence, Inspiring Innovation, Promoting Teamwork, and Embracing Service
Under direct supervision of the SNAP-Ed Program Manager deliver SNAP-Ed nutrition education initiatives in a variety of community-based settings to priority groups in SC DHEC & DSS counties.
Conduct SNAP-Ed nutrition education initiatives for SNAP clients/eligible populations in the counties designated in the SNAP Nutrition Education Plan. Follow ServSafe® guidelines when purchasing, preparing, serving, and storing food for demonstrations and cooking classes. Assist in the development of nutrition education materials, review curriculums and other materials for use in the SNAP-Ed Program.
Conduct outreach efforts in Head Start centers, community centers, churches, housing communities, food banks libraries, parks & recreation programs, and other community-based organizations (CBOs).
Achieve the number of direct contacts required in the designated counties and conduct program evaluations with participants as outlined in the SNAP Nutrition Education Plan. Complete required information for USDA, EARS, PEARS and Cooking Matters.
Build and maintain relationships with community partners to advocate for policy, systems, and environmental strategies to guide behavior change related to obesity prevention for the target population.
Assist with planning, develop nutrition and physical activity messages, tips to increase access to healthy foods, and other content for the Text2bewellSC initiative. Other duties as assigned, including disaster preparedness and response as required.
Minimum and Additional Requirements
State Minimum Requirements: A bachelor's degree in nutrition, dietetics or community nutrition and experience in a clinical, public health or institutional setting; or a bachelor's degree in any field and registration by the American Dietetics Association and experience in a clinical, public health or institutional setting. Some positions require registration with the American Dietetics Association and a valid license from the South Carolina Panel for Dietetics.
Institutions of Higher Learning must be recognized by the Council for Higher Education Accreditation.
Agency Additional Requirements: Immunization Requirements: All new employees who are healthcare providers will be required to provide documentation of immunity or be immunized against measles, mumps, rubella, pertussis, varicella, and Hepatitis B prior to beginning employment. Our Public Health Workforce Protection Policy requires healthcare staff with job-specific exposure risk to be fully vaccinated or alternatively, tested for COVID-19 on a weekly basis.
Applicants indicating college credit or degree(s) on the application may upload an unofficial copy of the transcript as an attachment to the application. Please note that the agency will require an official, certified copy of the transcript or diploma prior to hiring.
Preferred Qualifications
Current status as a registered dietitian (RD) or completion of a dietetic internship and eligible to sit for the Commission on Dietetic Registration Examination or Non-RD with a minimum two (2) years community nutrition or Public Health experience. ServSafe® certified or become certified within 6 months of employment.
Additional Comments
DRIVING RECORD: If this position requires the applicant to possess a valid driver's license to operate a state vehicle or personal vehicle, any applicant being considered in the final stages of selection for the position will be required to provide a certified copy of a 10-year driving record.
SC DHEC is an equal employment opportunity/affirmative action employing agency. We are committed to a diverse workforce. SC DHEC does not discriminate on the basis of race, color, religion, sex (including pregnancy), national origin, age (40 or older), disability or genetic information.

The South Carolina Department of Health and Environmental Control offers an exceptional benefits package for FTE positions that includes:
Health, Dental, Vision, Long Term Disability, and Life Insurance for Employee, Spouse, and
Children
15 days annual (vacation) leave per year
15 days sick leave per year
13 paid holidays
State Retirement Plan and Deferred Compensation Programs
REMOTE WORK: The option to work partially remote is available after one (1) year of employment if it applies to the position
Expected salary: $35360 – 65429 per year

Location: Richland County, SC

Job date: Fri, 22 Jul 2022 06:58:57 GMT

Apply for the job now!