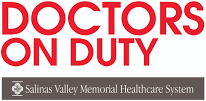 Job title: Nurse Practitioner

Company: Doctors on Duty

Job description: Salinas Valley Medical Clinic
Salinas, Ca
SUMMARY
Responsible for providing healthcare to patients and families, focusing on health maintenance, disease prevention, patient education and counseling. Works under direct supervision of a physician following established guidelines as required and within established scope of practice.
ESSENTIAL DUTIES AND RESPONSIBILITIES Includes but not limited to the following:
Demonstrates the ability to perform physical exams on all patients presenting at provider's clinic.
Obtains and documents accurate and complete patient medical history. Identifies health risk factors.
Demonstrates the ability to diagnose and treat common acute illnesses.
Demonstrates the ability to perform medical procedures delineative by medical staff privileges.
Performs all aspects of patient care in an environment that optimizes patient safety and reduces the likelihood of medical/health care errors.
Supports and maintains a culture of safety and quality.
Orders and interprets diagnostic tests, i.e., laboratory work, x-rays, EKG appropriately.
Provides well childcare; women's healthcare, prenatal care, family planning, as may be required by provider's primary care or specialty clinic.
Demonstrates the ability to prescribe medications (see individual state laws) and non-pharmacological therapies based on the patient's diagnoses, health history and age.
Encourages positive health behaviors for the maintenance of health and the prevention of disease. This is done through education and counseling.
Always applies standardized care guidelines in clinical practice.
Provides patient and/or family with health education, counseling and referrals to other healthcare professionals and community resources when appropriate.
Assesses and documents patient and/or family psychosocial issues.
Treats patients and families with respect and dignity. Maintains appropriate patient satisfaction scores.
Collaborates with physicians and other members of the health team to plan optimal care for the patient.
Works with the patient and family to formulate a patient treatment and education plan.
Provides follow-up care, determines effectiveness of the treatment plan, reassesses and changes the plan as needed.
Documentation meets all standards and policies. Documentation includes all findings, interventions and results. Appropriately codes E&M at appropriate levels, without over or under coding. Completes and signs all documentation timely, usually at point of service, but no later than the end of the shift.
Maintains patient confidentiality at all times.
Functions as a patient advocate.
Demonstrates the ability to be flexible, organized and function under stressful situations.
Participates in performance improvement and continuous quality improvement (CQI) activities.
Stays current with medical advancements, new technology, new drugs through continuing education classes, society meetings, professional journals etc.
Attends all departmental, organizational and medical staff committee meetings as appropriate.
Meets organization's requirements for participation in government and private payer incentive programs, such as PQRS and Meaningful Use.
Timely completes patient charts following appropriate documentation guidelines. .
Assists with development and implementation of specific policies and procedures.
Other duties as assigned
EDUCATION and/or EXPERIENCE
Masters Degree from an accredited Nurse Practitioner's Program.
REQUIRED LICENSES/CERTIFICATIONS
Current Registered Nurse License in the State of California
National Certification as a Nurse Practitioner or certification eligible. Certification must be obtained within the first six (6) months of employment.
Current DEA number for Schedule II-IV Controlled Substances.
Current BCLS certification.
Scope of practice is related directly to the NP's supervising physician and California laws.
PREFERRED
Bilingual may be required at certain clinics or during certain shifts.
SUPERVISORY RESPONSIBILITIES
Expected salary:

Location: Salinas, CA

Job date: Tue, 07 Jun 2022 23:52:10 GMT

Apply for the job now!