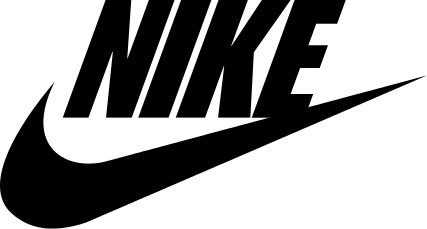 Job title: North America – Consumer Direct Marketing, Nike App Specialist

Company: Nike

Job description: WHO ARE WE LOOKING FOR?
Nike Digital Brand is looking for a Nike App Marketing Specialist to be a part of the Nike App team and play a meaningful role in how we show up for the consumer within our most important and fastest growing platform. This position will be a key component to how we serve members more personally and define new and effective ways to bring brand stories to life, in addition to how we engage, grow and retain members.
WHAT WILL YOU WORK ON?
You will develop consumer journeys aligned to Nike app strategies and goals. You will be responsible for end-to-end planning and programming of content in the App, including developing creative briefs, defining the content segmentation strategy, reviewing creative and providing feedback based on app standard processes and insights. In partnership with our production and authoring teams, you will work to ensure content is QA'd and scheduled to ensure launch dates are met with flawless execution.
You will use app marketing functionality to program the consumer journey including content segmentation, inbox messaging, and push notifications. You will use data and analytics to optimize the consumer journey and drive engagement and retention within the app. You will help Inform the content creation process with in-season findings to develop channel right creative assets and copy.
You will be a positive influence, advocate, partner and collaborator across categories and functional partners of the Nike app.
WHO WILL YOU WORK WITH?
As part of North America Digital Brand team your mission will be focused on delivering consumer centric experiences built around the needs of the athlete* & at the pace of sport. You will be a key contributor into a multi-pronged digital marketing strategy that crosses teams throughout the organization.
You will work with key partners throughout the content briefing and publishing process including: digital category brand, membership, business, operations, authoring, consumer direct sciences, and analytics teams.
WHAT YOU BRING TO NIKE

You will bring a desire to be a part of a fast-paced, high energy, skilled team of marketers that have a passion for sport and culture and crafting meaningful connections between consumers and the Nike brand. You have a strong understanding of app marketing, consumer experience, app marketplace and media and working understanding of app technology and standard methodologies.
You will bring strong organizational, planning, communicating and presentation skills. You adapt quickly to move at the pace of consumer and work in a constantly evolving environment, making judgment calls and shifts as needed.
You will bring a natural digital curiosity with in-depth awareness and passion for learning the marketplace, consumer trends, evolving retail landscape and industry standard processes. You will bring a minimum of 3 years experience (professional or internship) in digital marketing or a direct-to-consumer brand. You have a BA/BS degree, preferably in Business, Marketing, Communications or Design, or equivalent combination of education and experience.

Expected salary:

Location: Beaverton, OR

Job date: Fri, 22 Jul 2022 00:04:37 GMT

Apply for the job now!