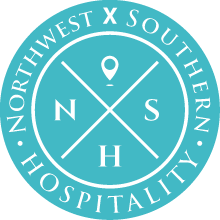 Job title: Multiple Openings

Company: Northwest x Southern Hospitality

Job description: The Hilton Garden Inn Corvallis OR, managed by Northwest x Southern Hospitality (NSH) is currently interviewing people to join our growing hospitality team! If you think you are ready for the exciting world of hospitality, then Northwest x Southern Hospitality is for you!
How we can elevate your career:
Advancement: Most importantly, we are passionate about our people. We're not just interested in today. We also prepare our employees for the future. When you work at one of our properties, you'll be able to work your way up the ladder.
Teamwork: Experience what it feels like to be part of an empowered team. Be inspired by those around you to be your best each day.
If you like the sound of that, if you love having fun on the job and want to work with people who feel the same way, if you want a career you can count on, apply today. Positions include Room Attendant/Housekeeper, Line Cook, Food Server, Houseperson, Housekeeping Supervisor, HR/Payroll Admin.
Must be able to work weekends, day/evening shifts, and holidays.
We offer a competitive salary and excellent benefits, and industry discounts. Potential for promotional opportunities to other NSH properties including Marriott, IHG & Hilton brands.
To learn more about our company please visit our web site at
Northwest x Southern Hospitality is an Equal Opportunity Employer, offering employment opportunities to all qualified persons without regard to race, color, national origin, disability, religion, age, sex, veteran status, or other classifications protected by law.
Northwest x Southern Hospitality https://nsh.workbrightats.com

Expected salary:

Location: Corvallis, OR

Job date: Wed, 13 Jul 2022 01:02:05 GMT

Apply for the job now!