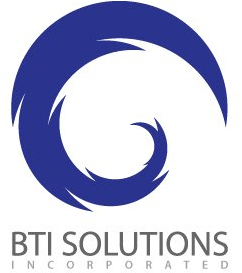 Job title: Mobile Lab Test Engineer / Bedminster, NJ / Mobile / MMK

Company: BTI Solutions

Job description: Job Description
Perform various kinds of testing including but not limited to Unit Testing, Drive Testing, Usability Testing, functional/performance testing on Mobile phones in the field to determine Modem SW Quality and stability of the Handset.
Use various testing tools to capture relevant data from the devices during testing for analysis.
Report defects discovered on the DUTs in each project.
Follow up on discovered defects including by updating defects database by raising tickets, tracking defects through their resolution, working with R&D Teams on verification of fixes.
Work closely with customers to perform testing on customer handsets and provide extensive customer support by reproducing issues or Device crashes in the field.
Provide test and debugging support for third party test houses and Labs which work in close cooperation.
Display a can-do attitude and initiative by interacting with other teams in the US to understand project needs and accordingly perform and modify test requirements & plans.
As a Field Test Engineer, serve as eyes and ears to observe unique network behavior and report such findings to R&D accordingly to improve Modem SW Quality.
Think out of the box to come up with innovative solutions or test methodologies when issues are observed.
Minimum Qualifications
Technical proficiency/good understanding of Wireless Technologies such as GSM, UMTS, LTE, VoLTE, IMS.
Education: Associate Degree in Electrical/Network Engineering, Telecommunications or related field. Equivalent Experience in Mobile Device Testing may be considered instead of relevant Education.
Operating Systems: Unix/Linux, Android, Windows
Excellent written and verbal communication skills. Ability to work independently as well as an effective Team Player.
Solid bug tracking and test reporting skills including knowledge of Microsoft Excel.
Flexibility to travel at a short notice of up to 2 weeks at a time as and when required by business needs.
Ability to work in a small team and be self-driven and self-motivated.
Document Test plans & test procedures once assigned activity is completed for future use.
Preferred Qualifications
1-2 year Experience with wireless technologies such as 2/3/4G/LTE/5G, IMS, VoLTE/ViLTE, SIP, and Connectivity Technologies or Master's in Engineering degree
Understanding of US Operator Device Acceptance Requirements.
Education: Bachelors in Telecommunication Engineering.
Experience with Mobile phone testing either through internship or work experience Handset Test experience with Operators or Commercial OEMs or through academic projects.
Familiarity with Android OS Devices including knowledge of ADB Commands. QXDM, Wireless Lab test with Anritsu, Anite, R&S CMW500, and Keysight
Ability to develop Test Plans, Standard Operating Procedure documents etc.
Expected salary:

Location: Bedminster, NJ

Job date: Wed, 20 Jul 2022 02:17:35 GMT

Apply for the job now!