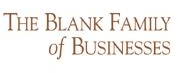 Job title: Merchandising Support

Company: The Blank Family of Businesses

Job description: At PGA TOUR Superstore, we're always looking for enthusiastic, self-motivated, flexible individuals who will share a passion for helping transform our business. As the fastest growing specialty retailer, we're dedicated to hiring selfless team players from different backgrounds to influence the growth of our organization.
Position Summary
The Merchandising Support Associate is an integral part of the Merchandising team as they collaborate with the Accessories Merchandising Team to maintain accurate data.
Key Responsibilities:
Assist Merchant and Associate Merchant with assortments, pricing strategies, product allocation, fulfillment orders, and build/maintain strong relationships with our vendor partners.
Must obtain and maintain general business knowledge in the Apparel category to make informed purchasing and marketing decisions.
Responsible for accuracy, efficiency and retrieval of processed data.
Work within the deadlines with or without supervision.
Effectively resolve issues related to vendors, stores, and customers with partnership of Merchant
Assist in procuring samples for Advertising/Marketing
Perform data entry of information into our system for the following:
Item setup for each new product
Order entry with accuracy and timeliness
Loading UPC's for new and existing product
Review and input replenishment PO's for existing product
Transmitting and following up with vendors on PO's
Maintain and manage category details, including but not limited to: item set up, opening orders, price changes, UPC data, and EDI
Run designated vendor reports, selling, etc. for Merchant. Prepare reports for store visits/branching
Assist Merchant in accuracy of terms/discounts, pricing, ticketing during order processing
Assist promotional strategies and vendor management in all product areas
Knowledge, Skills, and Qualifications:
High School diploma or GED
Strong excel and data entry skills
Strong computer and data entry skills, knowledge of Microsoft office and Outlook, Excel
Strong communication skills both written and verbal
Detail-oriented, strong organizational skills, able to prioritize & multitask.
Strong collaboration skills.
Ability to work in team atmosphere
Part of the Arthur M. Blank Family of Businesses, PGA TOUR Superstore continuously strives to create a family culture for our Associates – driven by our vision to inspire people through golf and tennis. PGA TOUR Superstores is an Equal Opportunity Employer, committed to a diverse and inclusive work environment.
Other Duties:
Please note this job description is not designed to cover or contain a comprehensive listing of activities, duties or responsibilities that are required of the employee for this job. Duties, responsibilities and activities may change at any time with or without notice.
We comply with all laws that prohibit discrimination based on race, color, religion, sex/gender, age (40 and over), national origin, ancestry, citizenship status, physical or mental disability, veteran status, marital status, genetic information, and any other legally protected status. Employment discrimination isn't just unlawful, it violates our policies and is not who we are. Every associate at every level in the organization is prohibited from engaging in any form of discrimination.
An associate who believes s/he is being discriminated against should report it immediately to the Human Resources department. The law and our policies prohibit retaliation against anyone for making such a report.

Expected salary:

Location: Roswell, GA

Job date: Fri, 10 Jun 2022 04:54:03 GMT

Apply for the job now!