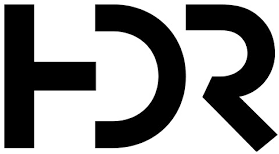 Job title: Marketing Services Manager

Company: HDR

Job description: About Us
At HDR, we specialize in engineering, architecture, environmental and construction services. While we are most well-known for adding beauty and structure to communities through high-performance buildings and smart infrastructure, we provide much more than that. We create an unshakable foundation for progress because our multidisciplinary teams also include scientists, economists, builders, analysts and artists. That's why we believe diversity is our greatest strength. HDR is proud to be an equal opportunity workplace and an affirmative action employer.
Watch our video
We believe that the way we work can add meaning and value to the world. That ideas inspire positive change. That coloring outside the lines can illuminate fresh perspectives. And that small details yield important realizations. Above all, we believe that collaboration is the best way forward.
Primary responsibilitties of the Marketing Services Manager include working directly with the Transportation Business Development Leader and the local client management teams to develop a regional marketing program that generates strong client relationships and successful business opportunities while ensuring maximum exposure to new business prospects.
Primary Responsibilities:

Take responsibility for efficient operation of area marketing program
Support similar activities in individual departments throughout corporation by providing standardized marketing and presentation materials, résumés and project data including histories and photographs
Ensure that schedules in proposal submissions are met and that various aspects of the proposals (technical scope, staff qualification and experience, biographical data, government forms, contract terms and conditions) are properly presented in a timely fashion
Provide overall marketing direction for business area and oversee accurate capture and reporting of monthly marketing results
Direct staff necessary to coordinate and complete all or any part of proposals and presentation documents
Lead client and pursuit capture plans, proposals, and interview preparation either directly or by oversight and assistance of marketing coordinators
Manage reporting of marketing performance indicators – Ensure that client / pursuit tracking systems and marketing results are on time and up to date
Prioritize marketing activities and coordinate or assist with all Go/No Go analyses for the designated area
Collaborate with operations staff to prioritize business development efforts for opportunities that provide maximum return on investment
Participate in major pursuit proposal development and reviews, client feedback, problem resolution, and client functions
Assist in monitoring marketing budgets and marketing hours charged by staff for the department to maintain labor and expenses within the budget.
Work with staff to implement key marketing initiatives
Manage Philadelphia area marketing team, communications and client development between offices, business groups, management and marketing
Assist transportation business development leader, area market sector/business class leadership, and client managers with client development
Coordinate, participate, and lead as necessary marketing meetings within the office
Communicate with Corporate/Market Sector marketing resources as well as other offices to address workload situations. Anticipate and plan in advance
Counsel and mentor marketing coordinators in our department on a regular basis to provide advice and encouragement for effective execution of their work
Continuously promote client service to all staff
Assist staff to develop and implement vertical integration of a client at multiple levels
Participate in client debriefs for projects won and lost
Assist with tradeshow and client events
Recommend and participate in industry association and civic affairs involvement
#LI-KV1
Qualifications

Minimum 10 years marketing experience in an A/E/C environment
Proficiency in MS Office Suite, including Word, Excel, PowerPoint and Outlook; Adobe InDesign; MS Teams
Strong verbal and written communication skills
Highly organized, detail-oriented professional with a desire to handle multiple projects in a fast-paced environment
Experience in proposal planning and coordination
An attitude and commitment to being an active participant of our employee-owned culture is a must
Preferred Qualifications

Bachelor's degree in Marketing, Communications, Business Administration or closely related field
5+ years progressive management experience
Prior experience in a transportation consulting engineering environment preferred
Why HDR
At HDR, we know work isn't only about who you work for; it's also about what you do and how you do it. Led by the strength of our values and a culture shaped by employee ownership, we network with each other, build on each other's contributions, and collaborate together to make great things possible. When you join HDR, we give you license to do the same. We help you take charge of your career, giving you multiple growth opportunities along the way.

Expected salary:

Location: Philadelphia, PA – Pittsburgh, PA

Job date: Fri, 15 Jul 2022 03:14:08 GMT

Apply for the job now!