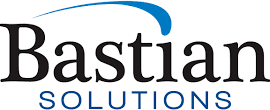 Job title: Manufacturing Accountant

Company: Bastian Solutions

Job description: Job Title
Manufacturing Accountant
Alternate Locations
10585 N Meridian St. Third Floor, Indianapolis, Indiana 46290
Full-time/Part-time
Full-time
Job Description
The Manufacturing Accountant position supports our Bastian Autonomous Vehicle and Panel Shop divisions -Indianapolis, Greenfield, IN or Georgetown, KY based, and centers on accounting and administrative processing. Focused duties include production orders and inventory control under project accounting, encompassing accounts receivable and accounts payable. A primary attribute to this position is having a servant's heart and supporting the entire team.
Bastian's top goal is to help our customers excel in their markets by providing the best material handling solutions and technology.
Job Functions
Follow our workflows (QMS) as applicable and corporate level policies – maintain ISO certified documented systems
Full scope of project financial management in our ERP (Microsoft Dynamics D365) – booking, committed costs, revenue recognition, cash flow, timely close out for both projects and related warranties
Conduct monthly project financial reporting (PFR) meetings with related personnel
Monitor and control inventory movements, overseeing physical and financial recordkeeping utilizing the D365 inventory module
Manage working capital for the division through oversight of accounts payable and accounts receivable functions for savings and risk mitigation – early pay discount with vendors to collection from customers
Track and coordinate R&D tax credit files for external agencies
Cross train as support and back-up withing the Manufacturing Accounting group and location administration
Enhance and further develop reporting for relevance to directed parties – management and monitoring of projects, financials, etc.
Light purchasing duties for sales orders. Work with suppliers issuing purchase orders, follow up for order status and update into D365 with correct information
Manage returns to vendors with the procurement team to ensure proper and timely credits are issued for project recovery
Work with leadership to schedule and prioritize projects on a macro level; ability to prioritize individual tasks on your own
Facilitate reporting and coordination with corporate accounting department for month-end processes and reporting requirements
Solicit credit information for new customers
Work to obtain terms with new suppliers
Assist as a backup in greeting guests to the facility
Participate in the organization of company events
Coordinate customer visits and visits by professional, community, and school organizations
Assist in preservation of company resources: conference rooms, printers, computers, etc.
Strong project accounting – monitor profitability of each job and ensure accurate mapping of project financials
Proven leadership ability – demonstrate positive and infectious attitude, mutual respect, motivate and promote overall teamwork
Timely execution of assigned tasks with accuracy and strong communication channels – reporting to management and interface with coworkers on issues that arise
Constantly improve the process – minimize paperwork while further developing electronic workflows
High level of organization and adeptness to work independently
Servant's heart –adaptability and ability to anticipate what needs done to help our team
Travel Requirements
Preferred Skills and Required Qualifications
Must be eligible to work in the USA long term without sponsorship
Preferred Bachelor's degree in Accounting or equivalent, business degree at a minimum
Related Generally Accepted Accounting Principles (GAAP) experience
Superior organization skills, ability to prioritize, multitask and delegate
Effective communication skills
Attention to detail and effective follow through
Demonstrated practical experience with ERP software and general Microsoft products, expertise in Microsoft Dynamics ERP software a plus
Strong work ethic and commitment to the business
Positive, energetic attitude and teamwork among all internal and external customers
Ability to work well with a diverse group of peers in a manufacturing environment
To learn more about us, click here –
About Bastian Solutions
Bastian Solutions, a Toyota Advanced Logistics company, is an independent material handling and robotics system integrator providing automated solutions for distribution, manufacturing, and order fulfillment centers around the world. Our team specializes in consulting, system design, project management, maintenance, and installation, while sourcing the best equipment and automation technology. We take great pride in providing exceptional service and flexibility to our customers.
In addition to exciting work at a growing company, we offer the following benefits:
Health, Dental, and Vision Insurance
401(k) Retirement Plan with a company match
Vacation/Holiday Pay
Tuition Reimbursement
Flexible Work Schedules
Volunteer Work
Professional Associations, Conferences and Subscriptions
Company Meetings & Events
Bastian Solutions does not work outside recruiting agencies. No solicitation phone calls please.
#LI-KK1
FLSA
Exempt

Expected salary:

Location: Indianapolis, IN

Job date: Thu, 21 Jul 2022 04:24:58 GMT

Apply for the job now!