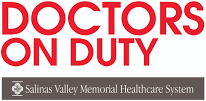 Job title: LVN – Health Care for Women

Company: Doctors on Duty

Job description: Salinas, Ca
Full time
Monday – Friday
SUMMARY
The person in the position of Licensed Vocational Nurse is responsible for providing professional nursing care to patients under the supervision of the physician. This may include assisting physician and staff in coordinating patient care and working collaboratively to help meet positive patient outcomes.
ESSENTIAL DUTIES AND RESPONSIBILITES Includes but not limited to the following:
Assists physicians with office visits by preparing treatment rooms, recording vital signs, and entering information in EMR
Uses critical thinking to follow physician approved protocols for prescription refills, medication titration, patient education and pre- visit/ post- visit procedure instruction; utilizes appropriate physician consultation to work within the scope of practice
Process medication refill requests per clinic protocol
Demonstrates independent thinking with the ability to multi-task and prioritize work
Administers and documents medication following physicians' order
Assists physicians with office-based procedures and performs clinical tests within scope of practice
Manages and operates medical equipment safely and correctly.
Sterilize (autoclave) and wrap instruments.
Restock lab area daily, including all drawers and treatment trays. Maintain inventory of medications and medical supplies.
Greets patients and prepares them for physician examination. Screens patients for appropriate information. Instructs patients in collection of samples and tests.
Performs all aspects of patient care in an environment that optimizes patient safety and reduces the likelihood of medical/ healthcare errors
Communicate any patient needs to the physicians or appropriate staff
Meets departmental productivity and customer services standards.
Establishes and maintains a high level of employee morale
Performs other duties as assigned
EDUCATION and/or EXPERIENCE
Current Licensed Vocational Nurse or Registered Nurse in the State of California
Current CPR certification
PREFERRED
Bilingual may be required at certain clinics or during certain shifts.
SUPERVISORY RESPONSIBILITIES
This job has no supervisory responsibilities.

Expected salary:

Location: Salinas, CA

Job date: Wed, 25 May 2022 02:08:46 GMT

Apply for the job now!