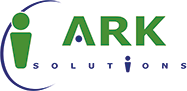 Job title: Law Clerk – I

Company: ARK Solutions

Job description: Job Description

Project Description:

Law Clerk I tasking to provide Client's Civil Frauds support within Relativity review as well as possible legal research and writing pertaining to healthcare frauds matters.
Position Details:

Role Title: Law Clerk I
Education: JD required
Required Skills: Relativity (must have)

– Law degree, or currently attending an ABA-accredited law school, having completed at least one year of study. Only the Contracting Officer can approve a waiver related to the education requirements.

– Requires sound working knowledge of federal and state court systems, legal research procedures, and legal research resources. Requires excellent written and oral communication skills and thorough knowledge of legal research tools such as LEXIS and Westlaw.

– Must have hands-on familiarity with a variety of computer applications, including word processing, databases (such as document review and file management systems), spreadsheets, and imaging.

– Role also requires hands-on familiarity with Client tools and knowledge of eDiscovery procedures and resources.
Preferred Skills: Relativity, Lexis Nexis, Westlaw

– Creation of saved searches and more advanced tasking isnt required, but would be preferred.
Day-to-day Responsibilities: Relativity review, legal research
– Works under the direction of a Supervisory Paralegal or a Project Supervisor.
– Performs complex legal research for the trial staff.
– Assists in preparing draft legal documents, such as motions, briefs, memoranda of law, etc. reviewing documents for relevance and privilege; and assisting attorneys with all phases of litigation.
Required Skills:

Law Clerk I, years of Experience

Expected salary:

Location: Washington DC

Job date: Fri, 10 Jun 2022 05:50:17 GMT

Apply for the job now!