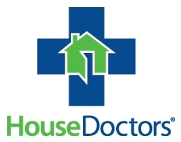 Job title: Junior Handyman Technician

Company: House Doctors

Job description: Benefits/Perks
Continuous Year-Round work
Variety of Work
Regular Work Hours/Flexible Scheduling
Opportunities for Advancement
House Doctors of The Woodlands is in need of a Junior Handyman Technician. In this position you will be assisting to our senior technicians as you gain experience to become a Handyman Technician working on your own. We are looking individuals who possess attention to detail and strive to deliver work of the highest of quality to ensure complete customer satisfaction.
As our junior technician, you will be assisting our senior technicians with a variety of projects. You will be working with our technicians who will provide you with direction on all jobs. In this position you must always be customer focused, willing to take direction, clean, neat and always presentable and reliable at all times.
House Doctors will supply you with company uniform shirts and any specialty equipment (i.e. ladders, table saws, etc.). Junior technicians must their own basic tools like hammer, drills etc.
Important:

Junior technician must have reliable transportation – truck or van preferred

You must also have a clean driving record, a valid TX driver's license, pass a background check and be willing to submit to drug testing at any time.

Compensation: Comparable in Houston area. Based on skill set.

Experience Level: The minimum requirement is to be able to accurately measure using a tape measure and have experience using the basic power tools safely. Must also be able to follow direction from Sr Technicians.
The skills required or will be learned include:
· Drywall and painting repairs
· Interior door and trim installation
· Tile installation and repair
· Minor plumbing and electrical repairs
· Window and Exterior door replacements
· Cabinet installation
· Exterior siding and roofing repairs
· Minor framing repairs
· Small masonry repairs
Work Schedule: The majority of our work schedules during the week at normal work hours, Monday through Friday 8 a.m. to 5 p.m., but our Junior Technicians must have the flexibility to work evenings and Saturdays when requested.
If you want to become part of a team of professionals that provides customers with great experiences please apply now!

Expected salary: $13 – 17 per hour

Location: The Woodlands, TX

Job date: Wed, 06 Apr 2022 23:52:55 GMT

Apply for the job now!