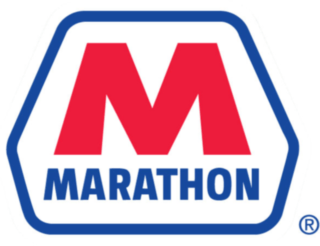 Job title: IT Developer – Solution Engineering

Company: Marathon Petroleum

Job description: An exciting career awaits you
At MPC, we're committed to being a great place to work – one that welcomes new ideas, encourages diverse perspectives, develops our people, and fosters a collaborative team environment.
Position Summary
Solution Engineering Developer will design, develop, test, and maintain high-quality software solutions for our evolving Commercial Eco-system. The Solution Engineering Developer will be responsible for designing, developing, testing, and maintaining customized solutions in C#, .Net, and cloud-native platforms (i.e., Azure) and technologies. This will involve analyzing business requirements, coding new features to applications, enhancing existing code and troubleshooting application issues, developing platforms and solutions to support data engineering and developer tooling, and configuring and customizing vendor-provided packaged software.
To ensure success as a Developer for Solution Engineering, you should have extensive experience working in a dynamic environment with emerging opportunities, while possessing the ability to solve complex software problems. Ultimately, a top-class Developer can create dynamic and scalable application that perfectly meet the evolving needs of the company.
This position belongs to a family of jobs with increasing responsibility, competency, and skill level. Actual position title and pay grade will be based on the selected candidate's experience and qualifications.
Key Responsibilities
Develop program logic for new applications or analyzes and modifies logic in existing applications. Designs, codes, tests, debugs, documents, and implements high-quality code that satisfies customer needs and strives for simplicity, clarity, and testability.
Adhere to architecture, design, implementation, security standards, best practices, and Marathon development standards, practices, and processes.
Collaborate with stakeholders (i.e., business stakeholders, product owners, project managers, Scrum Masters, and end users) to understand functional and non-functional requirements.
Develop reusable software building blocks to enable faster delivery.
Participate in scope of work estimation and forecasting.
Troubleshoots application issues, and engage others as needed.
Participate in code reviews or use collaborative programming techniques to promote high quality business outcomes.
Ensure that change management follows the IT standards. Assists IT Business Analyst with reviews of the applications.
Education and Experience
Bachelor's Degree in Computer Science, Information Technology, or related/equivalent experience
Two or more years of experience in application and software development
Experience in .Net, C#, .Net, and SQL
Experience in building APIs for both internal and external products.
Working knowledge of DevOps
Skills
Good communication skills
Ability to problem solve high-level software and application issues
Understanding of software development lifecycles
Ability to work both independently and on a team
Growth mindset and a willingness to learn new skills, technologies, and frameworks
As an energy industry leader, our career opportunities fuel personal and professional growth.
Location: Findlay OH Main Bldg
Job Requisition ID: 00003782
Pay Min/Max: $74,300
– $111,400
Grade: 9
Location Address: 539 S Main St
Additional locations: Denver CO, San Antonio TX
Education: Bachelors: Information Technology
Employee Group: Full time
Employee Subgroup: Regular
Marathon Petroleum Company LP is an Equal Opportunity Employer and gives consideration for employment to qualified applicants without discrimination on the basis of race, color, religion, creed, sex, gender (including pregnancy, childbirth, breastfeeding or related medical conditions), sexual orientation, gender identity, gender expression, age, mental or physical disability, medical condition or AIDS/HIV status, ancestry, national origin, genetic information, military, veteran status, marital status, citizenship or any other status protected by applicable federal, state, or local laws. If you would like more information about your EEO rights as an applicant, .
If you need a reasonable accommodation for any part of the application process at Marathon Petroleum LP, please contact our Human Resources Department at . Please specify the reasonable accommodation you are requesting, along with the job posting number in which you may be interested. A Human Resources representative will review your request and contact you to discuss a reasonable accommodation. To view benefit information for Marathon Petroleum Corporation please visit .
Equal Opportunity Employer: Veteran / Disability

Expected salary:

Location: Findlay, OH

Job date: Thu, 21 Jul 2022 05:08:25 GMT

Apply for the job now!