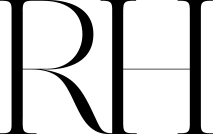 Job title: Inventory Control Director, Special Projects

Company: Restoration Hardware

Job description: JOB DESCRIPTION

At RH we believe deeply that the \"right\" people are our greatest asset. We value people with high energy, who possess the ability to energize others. People who are smart, creative and have a point of view. People who see the answer in every problem, versus those who see the problem in every answer. People who are driven, determined and won't take \"no\" for an answer. We value team players, people who are more concerned with what's right, rather than who's right.
We believe leaders lead and don't accept status quo, not just \"manage\" and move things about.
The perfect candidate will have an immediate connection to our Core Values (People, Service, Quality and Innovation). This candidate will be extremely flexible and enjoy a "startup" mentality and environment that changes day to day and will "assume positive intentions" at all times. Candidates who are personable, open to learning, collaborate well with others and have a positive attitude, and are more apt to saying "yes" or "we'll try" (rather than "no" or "that's impossible") will be at the top of our list.
The Inventory Control Director will lead the Inventory Control and Inventory Accounting report requirements, design and testing related to our Oracle Analytics Cloud, OACs. The Director position will work in a \"hands on\" capacity and oversee the process of identifying required reports, define each report requirements, and lead the IT and Inventory Accounting teams testing of reports. Report activities to include, SOX compliance and Control. The Director will work closely with the VP Controller, Inventory Accounting Director, Director, Financial Applications and Accounting, OAC Program Leader.
Primary Responsibilities
Lead and monitor the development of OAC reports from requirements to reports being placed in production.
Create and maintain procedural documentation for OAC reports inventory control to comply with SOX requirements.
Provide support in the monthly/quarterly testing of SOX controls and ensure adherence around the key controls is achieved.
Deliverables
OAC reports are placed into production for use by Inventory Accounting and Control.
Skills Required
Job Related Competencies:
Live and teach Our Core Values, Our Leadership Contract, and Leadership is a Choice.
Must have a "can do" attitude with a strong willingness to work as a team.
Must have strong skills in understanding detail mapping and understanding transactional inventory process flows.
Self-starter that takes the initiative to tackle issues and solve problems.
Excellent communication, interpersonal and presentation skills.
Ability to work in a fast-paced and dynamic environment.
Desire to get into details and problem solve for issues, many times with high levels of data.
Strong interpersonal skills: works well as part of a cross-functional team.
Required to work cross-functionally with other departments.
Retail or manufacturing or warehouse management experience preferred.
Proven track record to drive and implement process improvements and maintain compliance on key business processes.
Ability to present results to Senior Executives.
Capable of documenting process, procedures and policies.
Technical Expertise:
Comfortable working with large databases
Education/Training:
Bachelor's degree
Minimum of 10 years Inventory Control or Supply Chain experience, including 4-6 years with Leader or Director responsibilities
Sarbanes-Oxley environment.
Experience working with non-financial merchant groups, IT and warehouse inventory control.
Skills Optional:
Experience with Oracle and CW
Sarbanes-Oxley implementation a plus.
ABOUT US

RH is an equal opportunity employer and does not discriminate against any applicant on the basis of race, color, religion, national origin, gender, marital status, age, disability, sexual orientation, military/veteran status, or any other status protected by federal or state law or local ordinance.

Expected salary:

Location: Corte Madera, CA

Job date: Sun, 10 Jul 2022 22:48:56 GMT

Apply for the job now!