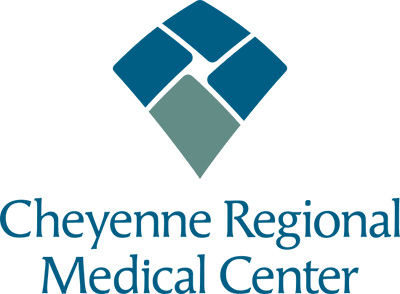 Job title: Instructional Designer/LMS Admin

Company: Cheyenne Regional Medical Center

Job description: Cheyenne Regional Medical Center was founded in 1867 as a tent hospital by the Union Pacific Railroad to treat workers injured while building the transcontinental railroad. Today, we are the largest hospital in the state of Wyoming, employing over 2,000 people, and treating over 350,000+ patients from southeastern Wyoming, western Nebraska, and northern Colorado. We pride ourselves on patient and employee experience by living our core values of Integrity, Caring, Compassion, Respect, Service, Teamwork and Excellence to I.N.S.P.I.R.E. great health.
Our team makes a difference every day by providing trusted healthcare expertise through a passionate and I.N.S.P.I.R.E.(ing) approach with a personal touch. By living our values, we aim to achieve our goal of becoming a 5-star rated hospital, providing critical support and resources to our community and the greater region we serve. If you are eager to make a difference and passionate about healthcare, we encourage you to apply today!
Why work at the Cheyenne Regional?
403(b) with 4% employer match
21 PTO days per year (increases with tenure)
Education Assistance Program
Employee Sponsored Wellness Program
Employee Assistance program
Day in the life of the Instructional Designer/Learning management systems Admin
This position performs in-depth instructional design of organization-wide training, internal education, and role competencies as well as serving as a subject matter expert (SME) and guide to other internal service partners in specific functional/ clinical/ technical instructional design, providing training and internal education to address identified learning initiatives and support regulatory requirements. Utilizes adult learning concepts and strategies to translate complex information into clear, concise and appealing content. This position will convert deliverables from instructional design process learning outline and/or storyboards into interactive eLearning modules using various authoring tools. Responsible for configuring, administration of, data integrity within, and ongoing functional maintenance of the organization-wide Learning Management System (LMS).
Here is what you will be doing
Develops, designs, revises, and maintains training and education curriculum, content, and support materials for the overall organization as well as specific functional/ clinical/ technical areas designed to address identified learning initiatives; utilizes adult learning concepts and strategies, translates complex information into clear, concise and appealing content to create effective, engaging and innovative training, internal education, and role competency support for internal customers.
Analyzes employee learning needs and partnering with subject matter experts (SMEs) and internal customers to provide input for course content; monitors and measures the contemporary nature and accuracy of training content, communicates project status updates with stakeholders, and collaborates with SMEs and stakeholders to incorporate curriculum, programs, and course revisions.
Develops and publishes special courses designed for training and developing selected groups of employees as may be required to fulfill applicable regulatory/certification/accreditation requirements. Serves as an organization-wide SME on developing and designing learning experiences for synchronous, asynchronous, eLearning, virtual, and face-to-face offerings, with a specialization eLearning/Online modality.
Serves as point person regarding organizational fulfillment of Regulatory/Accreditation-Based Mandatory All-Staff Training; serves as SME and organizational point person regarding regulatory support via LMS housed information/documentation of training, internal education, and role competencies.
Participates in a community of learning professionals dedicated to selected systems (e.g., National/Regional/Local User Groups) to share best practices and identify emerging issues plus best use cases; leads organizational system user group(s) to ensure quality of courses/curriculum, consistency and data integrity by end-users provided various levels of system administrator access.
Leads the vendor selection and maintains ongoing vendor relationships, to support configuring, and ongoing maintenance of the organization-wide Learning Management System (LMS); serves as project manager for OD, Learning, and other similar systems, for implementation and ongoing maintenance, and ensures timely turnaround of deliverables and is responsible for troubleshooting and repairing functionality of system access, system content, and curriculum linkages.
Manages LMS administrative functions including defining users, providing system access to various groups of end-users, maintaining end-user registrations, tracks progress, runs and provides reports on request, audits records. Curates and manages content source files and links to include physical and digital resources housed outside of the organizational LMS (e.g., HBI, docTracts, YouTube, etc). Provides resources and training for both internal and external system users; develops and provides training materials, FYIs, FAQs, references guides, and other How-Tos for system end-users.
Establishes and nurtures intra-team and inter-team partnerships to effectively and successfully provide services, implement projects, and coordinate programs; provides support for projects as may be requested during a project/program life-cycle and/or on an ongoing basis; work with a variety of different partners within the division, as well as across the organization (i.e., HR/ODL business partners, leadership, division/departmental work teams, etc.) to provide instructional design and system administration work in alignment with defined service expectations.
Invests in continuously strengthening critical foundational, best practice, as well as emerging competencies as applicable to role, to be best positioned to provide best-in-class service, instructional design and systems administration from a position of confident, competent, ethical expertise.
KNOWLEDGE, SKILLS, AND ABILITIES
Knowledge of the latest concepts, design standards, and best practices in instructional design with contemporary working knowledge of adult learning methods and concepts; capable of taking ownership of improving and maintaining their knowledge about all products, procedures and tools
Ability to design and deliver education content, curriculum, courses plus apply critical thinking in the evaluation of training, education, and role competency deliverables
Ability to be innovative with problem-solving, solutions, and identifying deliverable to meet desired outcomes with initiative and able to work independently with minimal supervision
Knowledgeable in planning and project management; skilled at successfully completing projects with a demonstrated attention to detail, ability to effectively prioritize and multi-task, plus capable of a high level of flexibility, commitment, and progressing around obstacles
Ability to handle multiple priorities requiring cross-team coordination; able to pivot when circumstances change, or a new direction is set
Ability to assist in logistical planning and follow-through for virtual and off-site meeting logistics, classroom trainings, discussions groups, etc
Ability to facilitate live and/or virtual training sessions, small group discussions, and focus groups; highly skilled verbal communicator
Working knowledge of organizational-wide database systems such as learning management systems (LMS), survey applications, etc
Ability to effectively utilize computer-based applications to include: Microsoft Word, Excel, PowerPoint, YouTube, Adobe Pro, Articulate, Camtasia, and other file-sharing utilities
Ability to build, manage, and improve learning programs and projects utilizing Adult Learning methods and concepts; able to simplify complex information for adult learners
Proficient in time management, planning, and project management skills with strong attention to detail
Ability to work effectivel with Subject Matter Experts (SMEs), project stakehodlers, leaders/managers, and other internal customers
Here is what you will need:
Bachelor's degree or higher in Education, Learning, Communication, Instructional Design, or related field.
Three (3) or more years of experience with Learning Management System architecture, deployment, and maintnenance/administration
Three (3) or more years of learning experience in design/instructional design, designing complex learning experiences across instructor-led, virtual, and eLearning modalities
Three (3) or more years of experience with eLearning content creation tools and basic coding for web
Nice to haves
Master's degree or higher in Adult Education, Instructional Design/Technology, or related field
Two (2) or more years of experience leading project management teams, system user teams, or other supervisory/leadership experience
Three (3) or more years of experience in course development, course publishing, maintenance and system administration of an LMS within a Healthcare setting – HealthStream LMS experience preferred
Copyright © 2000 – 2022 by Cadient LLC. All rights reserved. |
U. S. Patents 7,080,057; 7,310,626; 7,558,767; 7,562,059; 7,472,097; 7,606,778; 8,086,558 and 8,046,251.

Expected salary:

Location: Cheyenne, WY

Job date: Thu, 23 Jun 2022 01:12:15 GMT

Apply for the job now!