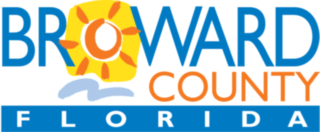 Job title: Information Technology Specialist (Program /Project Manager)

Company: Broward County Government

Job description: REQUIREMENTS AND PREFERENCES
The Broward County Board of County Commissioners is seeking qualified candidates for Information Technology Specialist.
General Description
The Broward County Board of County Commissioner's is seeking qualified candidates for a Information Technology Specialist – Program Manager position in the E911 Section of the Communications and Technology Division for Regional Emergency Services and Communications.
General Description:

This position will provide program and project management leadership over Next Generation 911 (NG911) and associated key E911 projects. The ITS Program Manager will provide leadership in organizing, planning, and the execution of program and project management responsibilities for software integration, infrastructure, consulting services, and vendor integration projects involving operations, IT, and vendor professional services staff. E911 Program Management and Project delivery requires compliance with established Project Management Office processes to ensure that the projects are delivered on time, within budget, adhere to high quality standards to meet customer expectations.
This is a project funded position responsible for managing the NG911 Program and associated projects within E911. This position will participate in all aspects of procurement (e.g. RFP, Bids, Contract Amendments, etc.) regarding the acquisition of hardware, software, consulting services, and professional services associated with the NG911 Project portfolio.
Duties and Responsibilities:
Manages multiple cross-functional large E911 projects of high complexity.
Develop program and project plans, direct and monitor work efforts on a daily basis, identify resource needs, perform quality and risk reviews, and proactively take mitigative steps to reduce the potential impact of risks associated with the program.
Serve as the single point of contact for all program management activities for assigned projects.
Serve as the liaison with the PSAP operations and E911 staff for training and acceptance testing related to assigned projects.
Provide Vendor Management to ensure that all vendors are meeting their project and contractual commitments.
Assist in facilitating PMO meetings and process improvement updates for E911.
Responsible for tracking key program and project milestones and adjusting project plans and/or resources to meet the needs of customers.
Coordinates and communicates with stakeholders at all levels.
Develop presentations to provide project updates to stakeholders at all levels of the organization
Must possess extensive knowledge and expertise in the use of project management methodologies (e.g. Waterfall) and tools
Must follow Change Management processes and procedures.
Travel between the Public Safety Answering Points (PSAP) within Broward County is required.
Special Certifications and Licenses Required:
Position requires the possession and maintenance of a valid Florida E Class Driver's License
Possession of or eligibility to obtain basic CJIS Security Awareness Level 4 certification.
Possession of a Program Management Professional or Project Management Professional in Project Management is a plus
Manages large scale information technology projects.

Works under administrative supervision, developing and implementing programs within organizational policies and reports major activities to executive level administrators through conferences and reports.
Minimum Education and Experience Requirements

Requires a Bachelor's degree from an accredited college or university with major coursework in computer science or closely related field.

(Two years of relevant experience may be substituted for each year of required education.)
Requires four (4) years of experience in systems analysis, systems design and/or applications programming relevant to area of assignment including related project management or closely related experience.
Special Certifications and Licenses
None.
Preferences
Masters Degree or Higher in Computer Science, MIS, CIS, Business, or closely related field
Experience managing large cross functional projects
IT Program and Project management experience working closely with technical and end user staff
PMP or PgMP
Extensive experience with Vendor Management
Experience with executing the procurement process for acquisition of hardware, software, and services.
Experience in Public Safety Technology projects
DUTIES AND RESPONSIBILITIES
The functions listed below are those that represent the majority of the time spent working in this class. Management may assign additional functions related to the type of work of the job as necessary.
Provides high-level technical expertise and project management direction of multiple large scale information technology initiatives including technological research, analysis, design, development, and implementation of projects.
Reviews County-wide information technology strategic direction, recommends approaches for incorporation of the emerging technologies when appropriate, and implements the approved approach.
Reviews programming techniques and recommends information technology solutions, enhancement plans, and related cost-benefit comparisons.
Supervises professional and technical personnel in assigned work teams or sections.
Plans, organizes and implements approved emerging technologies.
Administers County-wide technological specialty functions.
Performs project management responsibilities for large scale complex information technology projects.
Reviews systems designs, development of applications, and documentation for accuracy, timeliness, and adherence to departmental standards.
Documentation of deployment, security, quality assurance, change controls, and compliance.
Performs related work as assigned.
WORK ENVIRONMENT
Physical Demands
Physical demands refer to the requirements for physical exertion and coordination of limb and body movement.
Performs sedentary work that involves walking or standing some of the time and involves exerting up to 10 pounds of force on a regular and recurring basis or sustained keyboard operations. Unavoidable Hazards (Work Environment)
Unavoidable hazards refer to the job conditions that may lead to injury or health hazards even though precautions have been taken.
None.
SPECIAL INFORMATION
Americans with Disabilities Act (ADA) Compliance
Broward County is an Equal Opportunity Employer. The ADA requires Broward County to provide reasonable accommodations to qualified persons with disabilities. Prospective and current employees are encouraged to discuss ADA accommodations with the Professional Standards/Human Rights Section.
Emergency Management Responsibilities
Note: During emergency conditions, all County employees are automatically considered emergency service workers. County employees are subject to being called to work in the event of a disaster, such as a hurricane, or other emergency situation and are expected to perform emergency service duties, as assigned.
County-wide Employee Responsibilities

All Broward County employees must serve the public and fellow employees with honesty and integrity in full accord with the letter and spirit of Broward County's Employee Code of Ethics, gift, and conflict of interest policies.
All Broward County employees must establish and maintain effective working relationships with the general public, co-workers, elected and appointed officials and members of diverse cultural and linguistic backgrounds, regardless of race, color, religion, sex, national origin, age, disability, marital status, political affiliation, familial status, sexual orientation, pregnancy, or gender identity and expression.
Broward is a dynamic county that offers an exciting, stable career with incredible employee benefits such as 12 annual holidays, accrued annual/vacation and sick leave, FRS retirement, $25,000 of free life insurance, training and development, and participation eligibility in a deferred compensation (457) plan. In addition, Broward County offers a Consumer Driven Health plan (CDH), Pharmacy coverage, Dental insurance, Vision insurance and Section 125 Flexible spending accounts for Medical Expenses and Dependent Care. Part-time 20+ benefit eligible employees receive the benefits described above at a reduced amount. .

Expected salary: $81536.42 – 130132.29 per year

Location: Fort Lauderdale, FL

Job date: Thu, 05 May 2022 04:13:12 GMT

Apply for the job now!