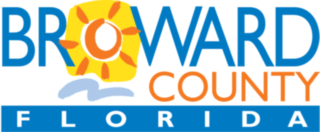 Job title: Information Technology Specialist (Office of Management and Budget)

Company: Broward County Government

Job description: REQUIREMENTS AND PREFERENCES
The Broward County Board of County Commissioners is seeking qualified candidates for Information Technology Specialist in the Office of Management and Budget (OMB).
This Job Announcement will remain open until a sufficient number of applications are received.
Key responsibilities for the Information Technology Specialist in OMB are as follows:
Designs, develops, and modifies Budget software programs, reports and database objects to meet or exceed requirement and goals defined by OMB management.
Provides technical assistance to users both within OMB office and County staff at large in accessing, editing and reporting budget data and resolving all related issues.
Creates, maintains, and performs scheduled tasks and processes required to keep Budget systems running smoothly, efficiently and effectively.
Conducts system analysis, evaluates existing programs and reports, corresponds with team members and contractors, research online and other resources to enhance and develop skillsets to better support evolving OMB goals and requirements.
Evaluates programs, reports, database objects and scheduled processes to make improvement recommendations and perform modifications as needed.
Performs other related work as assigned.
General Description

Manages large scale information technology projects.

Works under administrative supervision, developing and implementing programs within organizational policies and reports major activities to executive level administrators.
Minimum Education and Experience Requirements

Requires a Bachelor's degree from an accredited college or university with major coursework in computer science or closely related field.

(Two years of relevant experience may be substituted for each year of required education.)
Requires four (4) years of experience in systems analysis, systems design and/or applications programming relevant to area of assignment including two (2) years programming experience in database Structured Query Language (SQL)
Special Certifications and Licenses
None.
Preferences
2+ years administration & support experience of Enterprise Financials applications such as PeopleSoft, Oracle Financials, SAP
2+ years administration & support experience of Enterprise Human Capital Management applications such as PeopleSoft or Workday
1+ year programming, administration & support experience of Budget applications such as Hyperion Planning and Budgeting
4+ years experience designing and developing database objects such as views and stored procedures
4+ years experience Software Development Life cycle (SDLC) experience using Waterfall, Feature-Driven Development, Agile, Scrum or extreme programming methodologies.
Experience designing, developing and implementing cloud based solutions
Master's Degree in computer science or closely related field
DUTIES AND RESPONSIBILITIES
The functions listed below are those that represent the majority of the time spent working in this class. Management may assign additional functions related to the type of work of the job as necessary.
Provides high-level technical expertise in research, analysis, design, development, testing, documentation, support, and implementation of business critical projects and programs.
Works with system users to translate functional business requirements into technical specifications and designs. Functions as a bridge between business strategy and technology execution
Reviews information technology strategic direction, recommends approaches for incorporation of the emerging technologies when appropriate, and implements the approved approach.
Reviews programming techniques and recommends solutions, enhancement plans, and related cost-benefit comparisons.
Plans, organizes and implements approved emerging technologies.
Reviews systems designs, development of applications, and documentation for accuracy, timeliness, and adherence to departmental standards.
Documentation of deployment, security, quality assurance, change controls, and compliance.
Exercises strong customer service and communication skills with all managers and system users. Performs related work as assigned.
WORK ENVIRONMENT
Physical Demands
Physical demands refer to the requirements for physical exertion and coordination of limb and body movement.
Performs sedentary work that involves walking or standing some of the time and involves exerting up to 10 pounds of force on a regular and recurring basis or sustained keyboard operations. Unavoidable Hazards (Work Environment)
Unavoidable hazards refer to the job conditions that may lead to injury or health hazards even though precautions have been taken.
None.
SPECIAL INFORMATION
County Core Competencies
All Broward County employees strive to demonstrate the County's four core behavioral competencies.
Collaborates: Building partnerships and working collaboratively with others to meet shared objectives.
Customer focus: Building strong customer relationships and delivering customer-centric solutions.
Instills trust: Gaining the confidence and trust of others through honesty, integrity, and authenticity.
Values differences: Recognizing the value that different perspectives and cultures bring to an organization.
Americans with Disabilities Act (ADA) Compliance
Broward County is an Equal Opportunity Employer. The ADA requires Broward County to provide reasonable accommodations to qualified persons with disabilities. Prospective and current employees are encouraged to discuss ADA accommodations with the Professional Standards/Human Rights Section.
Emergency Management Responsibilities
Note: During emergency conditions, all County employees are automatically considered emergency service workers. County employees are subject to being called to work in the event of a disaster, such as a hurricane, or other emergency situation and are expected to perform emergency service duties, as assigned.
County-wide Employee Responsibilities
All Broward County employees must serve the public and fellow employees with honesty and integrity in full accord with the letter and spirit of Broward County's Employee Code of Ethics, gift, and conflict of interest policies.
All Broward County employees must establish and maintain effective working relationships with the general public, co-workers, elected and appointed officials and members of diverse cultural and linguistic backgrounds, regardless of race, color, religion, sex, national origin, age, disability, marital status, political affiliation, familial status, sexual orientation, pregnancy, or gender identity and expression.
Broward is a dynamic county that offers an exciting, stable career with incredible employee benefits such as 12 annual holidays, accrued annual/vacation and sick leave, FRS retirement, $25,000 of free life insurance, training and development, and participation eligibility in a deferred compensation (457) plan. In addition, Broward County offers a Consumer Driven Health plan (CDH), Pharmacy coverage, Dental insurance, Vision insurance and Section 125 Flexible spending accounts for Medical Expenses and Dependent Care. Part-time 20+ benefit eligible employees receive the benefits described above at a reduced amount. .

Expected salary: $81536.42 – 130132.29 per year

Location: Fort Lauderdale, FL

Job date: Tue, 03 May 2022 22:59:16 GMT

Apply for the job now!