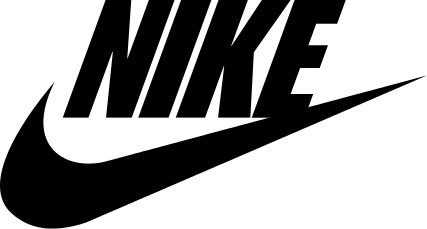 Job title: Information Governance Program Education & Communications Manager

Company: Nike

Job description: Information Governance Program Education & Communications Manager Become a Part of the NIKE, Inc. Team NIKE, Inc. does more than outfit the world's best athletes. It is a place to explore potential, obliterate boundaries and push out the edges of what can be. The company looks for people who can grow, think, dream and create. Its culture thrives by embracing diversity and rewarding imagination. The brand seeks achievers, leaders and visionaries. At NIKE, Inc. it's about each person bringing skills and passion to a challenging and constantly evolving game. NIKE, Inc.'s rapid pace of innovation demands a Legal team that is always on the offense. And they're always on their game – with the mission to advance and guide Nike's business through innovative, offense-minded counsel. Nike attorneys, paralegals and other specialists in law provide inventive approaches and superior counsel to Nike's global business. As Nike changes the future of sport, the Nike Legal team drives competition, ingenuity and integrity in the marketplace. WHO ARE WE LOOKING FOR We need an experienced Communications professional to drive education, awareness, and training to all 75K+ NIKE employees, globally, specifically relating to our Information Governance program. This role is in Beaverton, Oregon, but will serve the enterprise as the voice of NIKE's Records Retention Policy and Program. To be successful, you need to be experienced in adult learning principles and approaches, innovative communication strategies, adaptable, and able to optimally navigate and influence partners. WHAT WILL YOU BE WORKING ON The goals of this role are to, 1. partner with the Director of Information Governance to bring our multi-year strategy to life, 2. ensure delivery of relevant, timely, and appropriate content to end-users which enables them to fully understand how to navigate NIKE's Records Retention Policy and Schedule, and 3) work collaboratively with global cross-functional partners to bring the Information Governance program to life in a meaningful way and force-multiply our messaging. WHO WILL YOU WORK WITH As part of the Information Governance team, your partner population spans the entire NIKE enterprise. On a regular basis, your key partners are Legal, Global Technology, Workplace Design & Connectivity, Privacy, and Retail Store Operations. WHAT YOU BRING TO NIKE – Bachelor's degree or combination of relevant education, experience, and training – 5 years' previous experience in Communications or Training Design and Delivery; – Experience with Records and Information Management (RIM) preferred – Experience with eLearning tools such as Adobe Captivate or similar preferred – Experience using tools and software to build visually compelling content – Highly motivated & self-starter – Strong communication & interpersonal skills – Can work well with others and excel working cross-functionally – Proven ability to successfully navigate and get things done within a large highly matrixed and complex organization – Excellent communication skills (building presentations, editing, and writing) with proven experience leading discussions with senior leadership – Demonstrated experience working in team-oriented roles that rely on ability to collaborate with others Nike requires all applicants for this position to be vaccinated for COVID-19 as a condition of hire, unless otherwise required by law. As an equal opportunity employer, Nike will make accommodations to individuals who cannot be vaccinated in accordance with applicable law. NIKE, Inc. is a growth company that looks for team members to grow with it. Nike offers a generous total rewards package, casual work environment, a diverse and inclusive culture, and an electric atmosphere for professional development. No matter the location, or the role, every Nike employee shares one galvanizing mission: To bring inspiration and innovation to every athlete* in the world. NIKE, Inc. is committed to employing a diverse workforce. Qualified applicants will receive consideration without regard to race, color, religion, sex, national origin, age, sexual orientation, gender identity, gender expression, veteran status, or disability.APPLY HERE

Expected salary:

Location: Beaverton, OR

Job date: Thu, 14 Jul 2022 22:56:37 GMT

Apply for the job now!