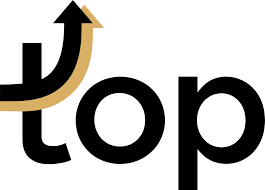 Job title: Influencer Marketing Sales Executive

Company: Top Agency

Job description: Do you have both sales experience and a sense for what makes compelling influencer content?
Do you love diving deep into the details with niche online communities, fandoms, and forums? Can you track dozens of hot inbound leads without dropping the ball? Are you equally as comfortable writing a compelling email as persuading a lead over the phone? Want to broker deals between some of the world's biggest influencers and well-known brands?
If the dynamic influencer marketing business development professional we've just described sounds like you, then we might have your next great role.
Some things to know about us:
First, we're not like every other influencer marketing agency. We believe in the power of data. We embrace new tools and technology. We swoon over an elegant process or system. We love structured creativity. If it ain't broke, optimize it. As a result, we're growing faster than pretty much any other agency around.
Second, we work a little differently. In 36 marketing disciplines across 6 functional groups, we're redefining what a full-service marketing agency can be. Our sales group is one of the industry's best and our unique strategic approach during the proposal process helped make us famous. Even more impressive, we respond to hundreds of sales inquiries per month – doing so with a global footprint in 20+ countries.
Does any of this get you fired up? Are you ready to join the world's most ambitious marketing agency? Wondering if this might just be the best professional experience of your career?
Duties

Drive dozens of new business opportunities to closing – including many warm inbound leads
Work with our influencer marketing strategy team to define solutions for pending leads
Update the status of opportunities in Salesforce for reporting and tracking purposes
Update your personal sales pipeline for daily stand-ups and weekly check-ins
Follow up with dozens of influencer marketing sales leads and contacts each day
Present proposals to sales targets to get them excited about our marketing solutions
Stay in close contact with past leads and contacts to keep us top-of-mind
Invite leads and contacts to an ongoing series of webinars and thought leadership events
Help proofread and complete strategic slide decks for pitching new business
Translate proposals into ready-to-sign contracts and scopes of work
Meet your targets and contribute to those of the team as a whole
Requirements (unless you convince us otherwise)

2+ years work experience in a sales, social media, marketing, or business development role
Experience in the agency, digital media, marketing, or business services space
Solid written skills, especially in answering deal questions at high speed
Strong note-taking skills, especially in translating notes for subject matter experts
Excellent organizational skills, including tracking personal to-do tasks
Experience working with Salesforce or similar tools
Technologically inclined, including learning new tools quickly and training others
A natural inclination to stay connected on email, SMS, phone, and social media
Understanding of marketing and advertising concepts and language
Optional Bonus #1: Skill with presentation software like Keynote or Powerpoint
Optional Bonus #2: Experience as an influencer of social content creator
About TOP Worldwide
TOP is a full-service global marketing agency. We spread ideas and we help grow brands. We're proudly independent and composed of subject matter experts and award-winning thinkers, designers, content creators, digital storytellers and developers. We've become the world's fastest-growing PR, social, and digital agency because of our unique story-based and data-driven approach.
If you want the feel of a fast-growing startup with the variety of client work that comes from a top agency, then you've come to the right place.

Expected salary:

Location: Fort Worth, TX

Job date: Thu, 21 Jul 2022 22:32:04 GMT

Apply for the job now!