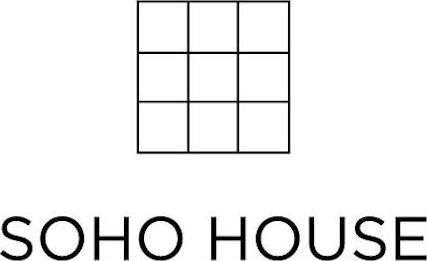 Job title: Hotel Engineering Supervisor – Soho Beach House

Company: Soho House

Job description: Opportunities for all…
Soho House was created to bring diverse communities of people together, and we take the same approach when building our teams. We thrive on differences and believe it is critical to our success as a global company. Soho House is proud to be an equal opportunity workplace that seeks to recruit, develop and retain the most talented people from a variety of backgrounds, perspectives, and skills. We therefore encourage applications from all genders, races, religions, ages and sexual orientations, as well as parents, veterans, people living with disabilities, and any other groups that could bring diverse perspectives to our business.
The venue…
Soho Beach House is a private members club, hotel and spa located on the historic site of the Sovereign Hotel. The site has been redesigned and expanded to include a 16-story oceanfront tower. Overlooking the ocean, the House includes 49 bedrooms, a private beach, an expansive Cowshed Spa and gym. There are two pools, indoor and outdoor dining, secluded gardens, a screening room and Cecconis open to the public.
The team…
Our team is made up of handy, organized, self-starters who enjoy working in a collaborative environment where no two days look the same. Responsible for championing a diverse portfolio of daily initiatives and projects from start to finish and big or small.
The role…
At Soho House an Engineering Supervisor is responsible for, working well independently as well as a collaborative team to ensure all aspects of the operation function as initially intended. As an Engineering Supervisor, you will be required to install new equipment, conduct routine maintenance, and troubleshoot equipment faults on site. You may also be required to remove old equipment.
A successful Engineering Supervisor, is passionate about hospitality and problem solving with the support of a tool kit, Encompass the ability to work well under pressure, and demonstrate high-level prioritization, organization and cleanliness.
Main Duties:
Ability to lead all actions resulting from a service call in a timely matter from each department, general manager, engineer manager and duty manager (DM) according to standard
Work with team to assess request and provide a solution through but not limited to; repair, maintenance, alteration and new install
Determine defects, trouble-shoot malfunctions, take necessary corrective action and record same as requested
Document all work within maintenance logs as well as purchase orders and equipment maintenance
Proactive in identifying items that require preventative upkeep and maintenance throughout the property
Collaborate with the team to complete requests, follow predetermined workflow, and communicating risk
Maintain a clean, professional and orderly workstation to ensure the safety of members, guests and staff
Accurately document all work performed in our Maintenance Work Log or Service Recovery
Partner with property leaders to carry out safety training on loss prevention and safety philosophy of the company (i.e., practices safe work habits, acts in a responsible manner at work, work area always maintained in a safe manner)
Attends all required hotel meetings and trainings to keep abreast of in-house activities/promotions and events; maintain communication with other departments within the hotel
Assist Chief of Engineering in monitoring energy consumption, maintaining equipment and supply inventories
Assists Dispatcher in communicating Maintenance Requests to engineers as needed
Reviews/Maintains daily payroll reports/records, maintaining labor cost within established budgetary guidelines
Evaluates individual employee performance, determines areas in need of improvement or requirements for advancement, established goals, objectives and training needs required to achieve same
Provides supervision/support to all Engineering department staff on a daily basis
Establishes daily work assignments and directs flow of same to completion
Reviews all completed work orders and inspects completed work as needed to ensure accuracy & quality
Complies with hotel standards, policies and rules
Other duties as assigned
Requirements
Minimum of 2 to 3+ years in working with basic electrical, HVAC, mechanical, plumbing equipment and systems.
Must intermediate knowledge of Building systems and ability to work without supervision as required as well as knowledge of various painting and finishing work
Strong communicator, collaborator and brings positive team motivation when working on projects
Ability to build professional relationships with all leaders and kitchen team and arrive to work prior to scheduled start to ensure you have appropriate time to situate, eat and be briefed on previous service and anticipated service
Proactive, team-player who can work well independently as well as on a team
Flexible schedule and ability to work morning, night, weekend and holiday's (as needed)
Ability to multitask and work in a demanding, fast-paced environment
Physical Requirements
Must be able to seize, grasp, turn and hold objects with hands.
Must be able to work on your feet for at least 8 hours.
Fast paced movements are required to go from one part of the club to others.
Occasionally kneel, bend, crouch and climb as required.
While performing the duties of this Job, the employee is frequently required to sit; stand; walk and reach with hands and arms.
The employee is occasionally required to; climb or balance and stoop, kneel, crouch, bend repetitively or crawl.
The employee must frequently lift and/or move up to 50 pounds.
While performing the duties of this Job, the employee is frequently exposed to outside weather conditions. The noise level in the work environment is usually moderate. The employee may also be exposed to fumes/odors and dust.
Benefits
Why work with us…
Soho House offers competitive compensation packages that feature global benefits and perks. Whether you're seeking entry-level employment or a new opportunity to expand your profession, we offer training to develop the technical and managerial skills necessary to enhance your career.
The Soho Perks…
Health Care + 401K: Full time employees are eligible for full benefits; Medical, Dental & Vision as well as Retirement fund with a 2% match
Employee Assistance Program
Pet Insurance
Auto & Home Insurance
Generous Paid Vacation
Paid Holidays, Sick Days, Bereavement Pay, Personal Days and Paid Volunteer Days
Parental Leave
Career Development: Soho House can progress your career internationally.
Learning & Development: An extensive range of internally and externally run courses are available for all employees.
The Fun Stuff…
Family Meal: During your shift in our Houses & Restaurants, you will be provided with a complimentary substantial meal.
Team Events: From fitness sessions to cinema screenings and art classes, each month we hold a series of fun events which you can sign up to.
Cowshed Retail Discounts
Team Member Screenings
Soho House & Co. Friends Membership
Cowshed & House Tonic training programs: Celebrating our passion for wellness, food and drink. Check out our monthly calendars and get involved in trips, training's and events. Available to all.
Expected salary:

Location: Miami, FL

Job date: Sun, 03 Jul 2022 23:24:57 GMT

Apply for the job now!