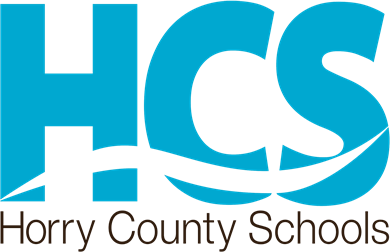 Job title: High School Science Teacher (AP/GT certified Preferred or willing to obtain)

Company: Horry County Schools

Job description:
High School Science Teacher (AP/GT certified Preferred or willing to obtain) (2022-2023) – 3 Positions JobID: 12301
High School Certified/Science – General

7/12/2022

Myrtle Beach High

07/19/2022
Job Title: High School Science Teacher (AP and GT Certification preferred or willing to obtain) (2022-2023 School Year)

Supervisor: Reports to the Building Principal or other appropriate School Administrator

Terms of Employment: 190 Days
Job Summary

Position requires the planning, organization, and implementation of the appropriate instructional program to address the learning needs of the students; to guide and encourage students to develop and fulfill their potential in both curricular and extracurricular activities. Gifted and Talented and Advanced Placement certification preferred, or willing to obtain these certifications.
Essential Duties * Plan, prepare and deliver instructional activities that facilitate active learning experiences.
Develop lesson plans.
Establish and communicate clear objectives for all learning activities.
Prepare classroom for class activities.
Provide a variety of learning materials and resources for use in educational activities.
Identify and utilize different instructional resources and methods to support the learning needs of students at varying levels of progress.
Instruct and monitor students in the use of learning materials and equipment.
Provide for the care and protection of school property.
Use relevant technology to support instruction.
Observe and evaluate student performance and development.
Assign and grade class work, homework, tests, and assignments as appropriate.
Provide appropriate feedback on student work.
Monitor and encourage individual student progress.
Provide guidance to students which will promote educational development.
Maintain accurate and complete records of student progress and development.
Update records accurately and completely as required by laws and district policies.
Prepare required reports on students and activities.
Manage student behavior and maintain discipline by establishing classroom rules and procedures and enforcing classroom, school, and district rules and procedures.
Participate in department, school, and district meetings and professional development activities as appropriate.
Stay current with most recent developments in appropriate subject areal as initiated by the school or district.
Cooperate with and participate in the planning, implementation, and evaluation of the total school program.
Foster and maintain effective communication with parents and/or guardians.
Other Duties

Perform other tasks and responsibilities as assigned by the Principal or other appropriate administrator
Job Specifications

To perform this job successfully, an individual must be able to perform each essential duty satisfactorily. The requirements below are representative of the knowledge, skill, and/or ability required. Reasonable accommodations may be made to enable individuals with disabilities to perform the essential functions.
Minimum Qualifications (Knowledge, Skills and Abilities Required) * Bachelor's Degree or Higher from a regionally accredited college or university.
Certification as required by the state of South Carolina in Science. (AP and GT Certification preferred or willing to obtain)
Other professional and personal qualifications as deemed necessary for acceptable fulfillment of assigned responsibilities.
Physical Requirements

The physical demands described here are representative of those that must be met by an employee to successfully perform the essential functions of this job. While performing the duties of this job, the employee is regularly required to walk, sit, stand and reach with hands and arms, stoop or kneel, and crouch. Duties may involve risk resulting from attending to students' behavioral needs.
Additional physical requirements include the following:
Physically capable of frequently lifting or moving up to 40 pounds;
Sufficiently mobile to ensure the safety of students;
Specific vision requirements include close vision, distance vision, color vision, peripheral vision, depth perception and the ability to focus;
Ability to sit and stand for extended periods of time;
Manual dexterity for the purpose of using a telephone and data entry;
Read a computer screen and printed material with or without vision aids;
Hear and understand speech at normal levels and on the telephone; and
Speak in audible tones so that others may understand clearly in person and on the telephone.
Work Environment

The work environment characteristics described here are representative of those an employee encounters while performing the essential functions of this job. Reasonable accommodations may be made to enable individuals with disabilities to perform the essential functions. Duties are normally performed in a school/classroom environment. Duties may be conducted in work-related community settings and/or occasionally performed on study trips away from the school.
Pay Grade: 28
This job description in no way states or implies that these are the only duties to be performed by this employee. The employee will be required to follow any other instructions and to perform any other related duties as assigned by the appropriate administrator or supervisor. Horry County Schools reserves the right to update, revise or change this job description and related duties at any time without prior notice.
The deadline is for the convenience of the District. The District reserves the right at any time to extend the deadline date without notice and without final consideration of any pending applications.

Expected salary:

Location: Myrtle Beach, SC

Job date: Wed, 13 Jul 2022 23:36:35 GMT

Apply for the job now!