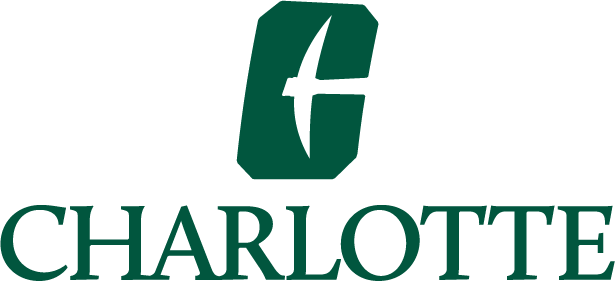 Job title: Health Systems Management Lecturer

Company: University of North Carolina at Charlotte

Job description: General Information
Position Number 002595

Working Title Health Systems Management Lecturer

Classification Title 9-Mo Non-Tenure Track Faculty

College College of Health & Human Svc (Col)

Department Public Health Sciences

Position Designation Faculty

Employment Type Permanent – Full-time

Months per year 9

Primary Purpose of Department
is committed to excellence in research and teaching, to building a faculty and staff committed to preparing a diverse workforce, and to extending educational opportunities to students from diverse backgrounds. Our mission is to advance health equity and well-being in an urbanizing world. The Department has extensive ties with local and regional health departments, health care systems, and other community partners. In addition to our BS in Health Systems Management, we also offer a CAHME-accredited MHA program, CEPH-accredited BSPH, MPH, and PhD programs in Public Health Sciences and Health Services Research, and we collaborate with the School of Data Science in the delivery of a MS in Health Informatics and Analytics. is North Carolina's urban research university, the second largest and fastest growing of 17 institutions in the UNC system. The 1,000 acre campus serves a diverse and growing student body of over 29,000 students including more than 6,000 graduate students, and over 1,000 full-time faculty. Charlotte, the 15th largest city in the U.S., is a dynamic, diverse metropolitan area of 2.6 million with a strong, diversified economic base that supports excellent cultural and recreational amenities, outstanding health facilities, and a major international airport. The Department is a member of the Association of Schools and Programs of Public Health (ASPPH) and the Association of University Programs in Health Administration (AUPHA). The Department has 30 full-time faculty serving over 1500 undergraduate and 240 graduate students. The Department is housed in the College of Health and Human Services, which also includes the Department of Applied Physiology, Health and Clinical Sciences; School of Nursing; and School of Social Work.

Vacancy Open to All Candidates

Description of Work
The University of North Carolina at Charlotte recognizes the differentiation of mission, goals, and objectives inherent in the diversity of disciplines represented by its colleges and departments. Thus, the Job Responsibilities and Essential Functions for Non-Tenure Track Faculty should be interpreted in the context of the related departmental and collegiate teaching goals.
Teaching – Faculty responsibilities and essential functions with respect to teaching may include but are not limited to: subject matter competence, course design, course presentation, and grading student work.

Essential Duties and Responsibilities
The faculty member will contribute to the undergraduate degree programs through teaching, student advising, and service. Courses will include oral and writing intensive instruction as well as introductory and advanced concepts in health systems management.

Minimum Experience/Education
UNC Charlotte gives primary consideration to the earned masters and/or terminal degree in the teaching discipline or a related discipline.

Preferred Education, Skills and Experience
Lecturer candidates must have earned a doctoral degree or a master's degree, and have a minimum of two years of practice experience in health administration, health systems, or a related field by August 2022. Candidates are expected to present evidence of experience in and commitment to quality undergraduate teaching, student advising and service. Knowledge of introductory and advanced concepts in health systems management is required. The extent to which the candidate can contribute to the vision and mission of the department (https://publichealth.uncc.edu/about-us) will be considered. We are particularly interested in candidates with experience teaching diverse undergraduate student populations.

Necessary Licenses/Certifications
N/A

Special Notes to Applicants
To be considered for the additional role of HSMT Program Director, applicants must have prior academic program administration or curriculum development experience; familiarity with First Generation college students and their barriers to degree obtainment; and ability to problem solve student issues across a variety of offices and systems (e.g. counseling, registration, financial aid and advising). The Program Director role receives additional compensation and a reduction in teaching load.
Electronic applications are required (www.jobs.uncc.edu, position #002595). Applications must include: a cover letter describing qualifications, CV, and list of three references with contact information. Applicants are subject to a criminal background check. For questions or to arrange a confidential discussion about this position contact the Search Committee Chair, Miss Deborah Beete ([email protected]). Review of applicants will begin on May 16, 2022 and continue until the position is filled.

Job Open Date 05/02/2022

Job Close Date

Open Until Filled Yes

Date Review of Applications will Begin 05/16/2022

Proposed Hire Date 08/15/2022

If time-limited, please indicate appointment end date

Contact Information

Expected salary:

Location: Charlotte, NC

Job date: Thu, 14 Jul 2022 03:49:40 GMT

Apply for the job now!