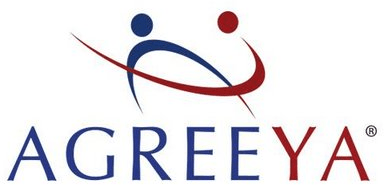 Job title: Graphic Designer

Company: AgreeYa Solutions

Job description: Job Description

The Content Services team is the group responsible for producing campaigns, broadcasts, content, events, and technology for all of North America's Games and Esports. This includes creating the player-facing manifestations for each Esport and competition, driving competitive narratives, and supporting our teams, players and fans. Our vision is to bring joy to fans by fostering thriving gaming and sports ecosystem. That's where you come in.
In this role you will use your artistic talents to transform the strategic goals of NA + OCE's Games and Esports Portfolios into creative campaigns that surprise and delight our players. As part of the Creative Services team, you'll partner internally and externally across multiple craft disciplines to create innovative designs and concept new ideas for brand campaigns.
You will be responsible for providing visually compelling graphic design across a variety of media including social channels, event venue graphics, and paid media. You have impeccable taste in design and meticulous attention to detail from execution to delivery.
We're looking for someone who will contribute to elevate NA + OCE's Games and Esports Portfolios campaigns by tapping into their wide range of experience across various mediums. This role will report to the Head of Creative Services, NA + OCE Regional.
Responsibilities:

– Contribute to elevating NA Esports brands through creative conception, supporting the team on ideation and execution, branding, content, and campaigns.

– Execute concepts and designs that tell an impactful campaign/product story, collaborating effectively with the Publishing team members, external partners, and 3rd-party vendors.

– Concept, create and deliver a strong design solution for various mediums and platforms including but not limited to social channels, venue graphics, merchandise, and paid media.

– Prepare, package, and spec files for various mediums, working closely with external teams and vendors.

– Deliver creative that consistently meets all brief requirements, and maintains brand guidelines.

– Maintain company creative standards and consistency through meticulous review and QC.

– Understand best design practices across various mediums and platforms.

– Respond to a fast-paced environment by finding innovative ways to produce great work across a variety of mediums such as social channels, venue graphics, and merchandise.

– Contribute to group brainstorms, sharing new ideas with Publishing team members to develop new design concepts.

– Keep up with current and upcoming trends within the industry, pushing innovative creative thinking.

– Champion and contribute to a culture of diversity, inclusion, personal growth, winning, and fun.
Required Qualifications:

– 3 years of experience working as a digital artist and/or visual designer.

– Exceptional familiarity with Adobe Creative Suite (Photoshop, Premiere, After Effects, Illustrator).

– A strong portfolio demonstrating highly creative conceptual, design, and typography skills.

– Solid knowledge of steps required in the creative process.

– A self-starter who demonstrates strong initiative.

– Must be organized, thrive under ambiguity, and be able to balance multiple design projects in a fast-paced environment.

– Have high attention to detail with the ability to execute creativity across a variety of mediums.

– Outstanding communication skills, both written and verbal.

– Strive for best-in-class creative output while remaining humble with your collaborators.

– Phenomenal teammate, able to form relationships quickly with internal and external partners with a wide range of personality types.
Desired Qualifications:

– Bachelor's Degree in Fine Arts, Advertising or Graphic Design preferred.

– Experience working in the entertainment or gaming industries a plus

– A passion for gaming and ESports a plus

– In-house experience a plus

– Image manipulation/retouch and color correction skills a plus.

– Ability to learn and apply new knowledge and skills quickly.

– Creative thinker with a strong sense of design and the ability to be up-to-date with and stay ahead of current trends.

– Lead by example in promoting an environment of consistency and professionalism by being always prepared, on-point, and on-deadline.

Expected salary:

Location: Los Angeles, CA

Job date: Thu, 30 Jun 2022 22:16:27 GMT

Apply for the job now!