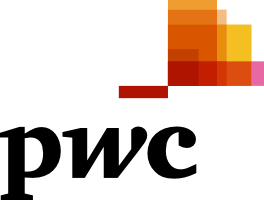 Job title: Global Marketing Organization Digital Engagement Lead

Company: PwC

Job description: Industry/Sector Not Applicable
Specialism IFS – Internal Firm Services – Other
Management Level Senior Manager
Job Description & Summary A career in Sales and Marketing will provide you with the opportunity to focus on positioning a distinctive PwC brand in the marketplace and drive long term revenue growth for the Firm.
The Global Marketing Organization (GMO) creates relevance, distinctiveness and growth for the PwC brand and business. We work together with the global markets and territory marketing leaders to deliver the go-to-market priorities aligned to Platforms, and enable sales and marketing excellence across the network.
To really stand out and make us fit for the future in a constantly changing world, each and every one of us at PwC needs to be an authentic and inclusive leader, at all grades/levels and in all lines of service. To help us achieve this we have the PwC Professional; our global leadership development framework. It gives us a single set of expectations across our lines, geographies and career paths, and provides transparency on the skills we need as individuals to be successful and progress in our careers, now and in the future.
As a Senior Manager, you'll work as part of a team of problem solvers, helping to solve complex business issues from strategy to execution. PwC Professional skills and responsibilities for this management level include but are not limited to:

Take action to ensure everyone has a voice, inviting opinion from all.
Establish the root causes of issues and tackle them, rather than just the symptoms.
Initiate open and honest coaching conversations at all levels.
Move easily between big picture thinking and managing relevant detail.
Anticipate stakeholder needs, and develop and discuss potential solutions, even before the stakeholder realises they are required.
Develop specialised expertise in one or more areas.
Advise stakeholders on relevant technical issues for their business area.
Navigate the complexities of global teams and engagements.
Build trust with teams and stakeholders through open and honest conversation.
Uphold the firm's code of ethics and business conduct.
As part of the Global Digital Marketing and Sales Experience team, the Digital Engagement Lead provides outreach, communication, change management and thought leadership concerning our global website technology stack and client experience.
Job Requirements and Preferences:
Basic Qualifications:
Minimum Degree Required:

High School Diploma
Minimum Years of Experience:

8 year(s) of Product Manager experience
Preferred Qualifications:
Degree Preferred:

Bachelor Degree
Preferred Knowledge/Skills:
Demonstrates intimate abilities and/or a proven record of success as a team leader in the following areas:
Leading network-focused engagement across the GMO technology stack;
Facilitating alignment of technologies to priority digital marketing capabilities to drive business-led, technology-supported planning & execution;
Maximizing communication opportunities with internal stakeholders via channels, content and preparing leaders for presentations to drive maximum network adoption;
Creating effective feedback loops through governance bodies, process improvement and channel management;
Facilitating workshops for decision-making sessions, in support of program/project leads and program leadership on the digital presence team;
Sharing change management tools with project teams to drive more consistent adoption across the portfolio;
Positioning Global Marketing as a thought leader and driver by sharing best practices & learnings across the network;
Identifying soft- and hard-skill capability gaps on the digital experience team and designing a training roadmap to support the next iteration of the team; and,
Managing appropriate vendor work to ensure alignment of all change & communication resources across the GMO stack.
Travel Requirements Up to 20%
Job Posting End Date
At PwC, our work model includes three ways of working: virtual, in-person, and flex (a hybrid of in-person and virtual). Visit the following link to learn more: https://pwc.to/ways-we-work.
PwC does not intend to hire experienced or entry level job seekers who will need, now or in the future, PwC sponsorship through the H-1B lottery, except as set forth within the following policy: https://pwc.to/H-1B-Lottery-Policy.
All qualified applicants will receive consideration for employment at PwC without regard to race; creed; color; religion; national origin; sex; age; disability; sexual orientation; gender identity or expression; genetic predisposition or carrier status; veteran, marital, or citizenship status; or any other status protected by law. PwC is proud to be an affirmative action and equal opportunity employer.
For positions based in San Francisco, consideration of qualified candidates with arrest and conviction records will be in a manner consistent with the San Francisco Fair Chance Ordinance.
For positions in Colorado, visit the following link for information related to Colorado's Equal Pay for Equal Work Act: https://pwc.to/coloradoifsseniormanager.

Expected salary:

Location: Portland, OR

Job date: Fri, 22 Jul 2022 00:13:12 GMT

Apply for the job now!